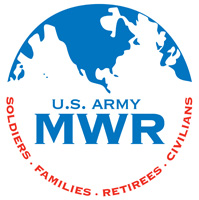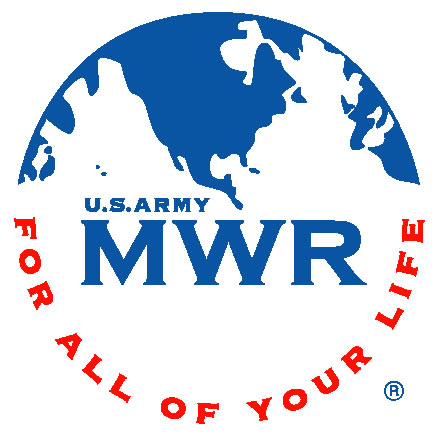 Fort Campbell, KY – We are women; hear us roar with Outdoor Recreation's Women in the Wilderness adventure series! Get your best girlfriends together for an opportunity for some great outdoor fun and adventure. Women in the Wilderness is a program designed for women 18 years old and up to enjoy outdoor sports and learn new skills, as well as meet likeminded women who want to live a healthy, outdoor lifestyle.
In February we will be focusing on Mountain Biking; offering two different times of Tuesday days and Thursday evenings. Preregistration required by close of business the day prior to clinic or trip date.
The Mountain Biking clinics are as follows:
Mountain Biking Basics (On Post)
February 8th: 10:00am-12:00pm
February 10th: 4:00pm-6:00pm
$9.00 per person
Bike Maintenance Class (On Post)
February 15th: 10:00am-12:00pm
February 17th: 4:00pm-6:00pm
$9.00 per person
Mountain Bike Day Trip
February 27th: 9:00am-3:00pm
$15.00 per person
Ice Skating
Lace up your ice skates and enjoy a timeless winter classic as Outdoor Recreation will be driving to Centennial  sportsplex to partake in their 2 hr open skate on February 12th. This is a great new activity the whole Family can enjoy. Transportation to and from the Sportsplex will be provided by Outdoor Recreation. Participants must be at least 6 years of age and the cost is $12.00 per person. Meet at Outdoor Recreation at 9:30am. Preregistration required by 4:00pm on February 11th.
Mountain Biking
Calling all mountain bikers! Join Outdoor Recreation for a trail ride through the trails located around Outdoor Recreation on February 14th at 3:30pm. This is a great way to meet people who share the love for mountain biking. If you do not have a bike but are interested in participating the fee is $5.00 per person. However bring your own bike and the Mountain Bike Meet-up is free. Everyone age 14 and up is welcome. Preregistration is not required, but strongly encouraged for anyone needing a bike. Please preregister by 3:30pm on February 14th.
Snow Skiing
Wolf Ridge Ski Resort is rated the best in Western North Carolina and has over 72 acres of ski able terrain with 23 different trails. Wolf Ridge is also one of the most accessible ski areas with 2 double lifts, 2 quad lifts, and 4 magic carpets accessing 10 beginner, 10 intermediate, and 3 advanced trails. With 100% snow making capabilities, Wolf Ridge has great conditions all the time.
Join Outdoor Recreation for a 3 night, 2 day ski trip from February 18th through 21st. We will be staying at a Days Inn just outside of Asheville, NC and 20 minutes from the ski resort. There will be 2 people per room, so bring a friend or have the opportunity to make a new one. Days Inn also offers a continental breakfast to give you the energy for your day of skiing. Trip cost is $339.00 per person and includes hotel stay, a 2 day lift ticket (good for skiing from 9:00am-10:00pm), and a 2 day rental of skis or a snowboard. Don't forget to bring some extra money to go out in Asheville. Limited space available and this trip will fill fast, so sign up early. Preregistration required by 4:00pm on February 4th, with a mandatory pre-trip meeting at 5:00pm on February 16th. 
Mammoth Cave
Mammoth Cave National Park is one of the largest caves in Kentucky. On February 26th join Outdoor Recreation for a caving adventure from 9:30am until 7:00pm. This caving experience will let you probe lesser-visited channels and chambers while learning the rules and techniques of safe caving, as well as an appreciation the special environment the cave creates. There will be tight crawls that will not permit a waist or chest girth of 42 inches. High-top, over-the-ankle lace-up boots and a change of shoes are required, all other equipment will be provided. This tour is considered strenuous and participants must be 13 years of age and up. Space is limited and the cost of this trip is $49.00 per person. Preregistration required by 4:00pm on February 11th. Meet at Outdoor Recreation.
Custom Trips
Outdoor Recreation also does customized private trips for units or Family Readiness Groups (FRGs). Trip registration can be done in person or over the phone, seven days a week, between the hours of 7:30am and 4:30pm. Locations and times of trips are subject to change due to weather conditions. Please dress appropriately for each event. Cancellations initiated by the participant 48 hours in advance of the trip are entitled to a full refund. However, refunds for cancellations made within 48 hours of the trip will be determined by management.
Outdoor Recreation reserves the right to postpone, alter, or cancel any trip. For additional information or to pre-register for any of the MWR Outdoor Recreation February events, please call 270-798-2175, or 270-412-7855. 
Check out our website at www.fortcampbellmwr.com to view the Fort Campbell Outdoor Recreation Adventure Calendar of Events. You can also become a fan and follow what is happening with Fort Campbell MWR on Facebook!