Written by U.S. Army Sgt. Luther L. Boothe Jr.
Task Force Currahee Public Affairs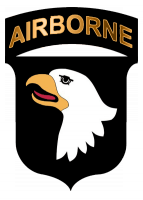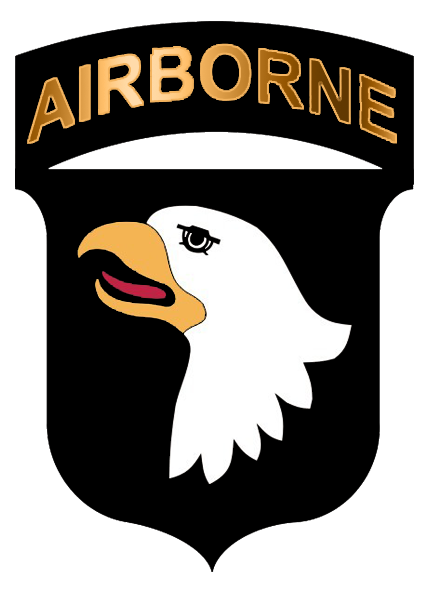 Paktika Province, Afghanistan — A typical work day may include a nice walk, a brush of the hair, some chow or just gnawing on a chew toy, but do not be fooled, U.S. Air Force Tech. Sgt. Bodro, U.S. Army Staff Sgt. Beny and U.S. Navy Petty Officer 2nd Class Enyzi are in Afghanistan to work.
Task Force Currahee's newest team members are military working dogs. They are trained and certified to seek and find improvised explosive devices, bomb making material, narcotics and paraphernalia, and are qualified patrol or attack dogs. The canines arrived January 13th and are scheduled to remain with TF Currahee until the end of 4th Brigade Combat Team's rotation.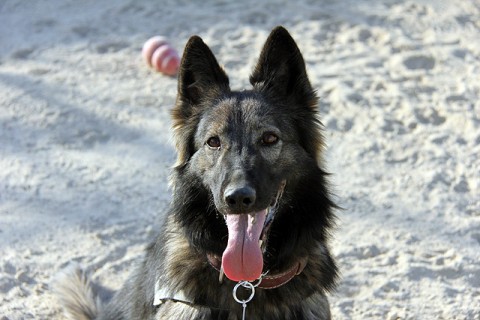 Military working dogs are trained to provide a broad set of skills and together TF Currahees dogs have nearly four years of experience. Their handlers bring more than 16 years of experience to the team.
"Our specialty is very useful, especially when you are on missions outside the wire," said U.S. Navy Petty Officer 3rd Class Adam H. Molatore, a military working-dog handler and caretaker from Antelope, CA, attached to 4th BCT, 101st Airborne Division, TF Currahee. Molatore is teamed with Enyzi, a Belgian Tervuren. "We find (improvised explosive devices), that is my main mission here."
With natural senses, the dogs provide an enhanced set of tools to service members on patrol.
"There are certain things; like the dogs sense of smell, their sight, their hearing, everything about them is way more in tune than ours are," said U.S. Air Force Staff Sgt. Patrick D. Spivey, a military working dog handler and caretaker, teamed with Bodro, a Belgian Malinois, attached to TF Currahee, 4th BCT, 101st Airborne Div. "You might be out on a patrol and to you it looks like a normal road and then your dog … it lets you know, hey there is something not right there.
He said his dog's senses are incredibly fine-tuned.
"Their sense of smell is so good — for instance, a cheeseburger, we might only smell the cheese or the burger, but they smell the cheese, the pickle, the tomato and the lettuce," said Spivey, a native of Bossier City, LA "It is almost as if they smell it all in 3-D."
Not only do the dogs provide enhanced capabilities to find threats on the battlefield, they provide a morale boost wherever they are located.
"When I am walking by with my dog, the first thing people want to do is pet my dog," said Spivey. "It reminds people of back home, of their pets and families. They are obviously not pets, but it kind of gives people a little more normalcy."
For the military working dog handlers and their canine partners, the preparation to deploy is an extensive process of training and inspections designed to fully vet the dogs before they deploy.
"The dogs go through a school (similar to) basic training," said Spivey. "Once they get their basic task accomplished, they come to us at the units and that is kind of like their (advanced individual training). Right now, my dog is … like that new private who just got out of training, and I am trying to teach him 'this is how you really do it.'"
At their home station, the handlers help ensure the dogs are fully prepared for deployment.
"By the time (the dogs deploy) they are all pretty solid at everything. They have to be certified or validated before you leave your command. Then, you go through training and you have to pass the training before you get sent out here," said Molatore. "Once you are out here, you have to validate with the service you are with before they send you (to forward operating bases and combat outposts)."
The dogs provide a significant benefit to their units, but there are some challenges to accommodating them.
"Logistically speaking, the dogs require some special attention, but their needs are not that much different from a regular Soldier," said U.S. Army Sgt. Nicholas Kosierowski, a MWD handler and caretaker, teamed with Beny, a German Shepherd, attached to TF Currahee, 4th BCT, 101st Airborne Div. "They need food ordered from supply, kennels built to house them and a veterinarian or (veterinarian technician) available for emergency care."
While on patrol, the dog handlers have to bring additional supplies for the dogs. 
"When we go out and we leave the wire, you are not just caring for yourself, but you are caring for the dog as well," said Molatore, a native of Midvale, Utah. "So, where the normal Soldier would carry (equipment) for himself, we would have to carry more for the dogs. We have to carry extra water, food for the dogs, an emergency kit for the dogs and gear for the dogs, such as goggles and boots, and rewards."
Overall, the benefits of having dogs with the units far outweigh the challenges they create.
"I am never alone, and when we go out, I trust my dog 100 percent," said Molatore. "I will tread carefully, but I know that when I walk in her footsteps, I will be fine because if something was there she would have found it already."
TF Currahee plans to add two kennel masters and 31 more dog/handler teams to the fight this spring.