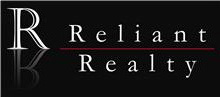 Clarksville, TN – The Real Estate market has changed drastically over the past few years across the U.S.  According to recent Housing Market Reports Clarksville is #5 for Real Estate Markets, where prices rose during the recent recession with home prices rising 17.1% from third quarter 2005 to third quarter 2010, when many markets in the nation saw a decline of 25% to 30% in the home values for the same time period.
With mortgage rates still being low, a large inventory of homes to choice from and with the extension of the Home Buyers tax credit for Military personal and Federal Employees that have been deployed or stationed oversees; now is a great time to buy a home. Homebuyers who are knowledgeable are well armed to succeed in today's ever-changing real estate market.
Reliant Realty is proud to sponsor and offer a free Homebuyer's Seminar to provide assistance to those looking for a home. This seminar is an opportunity to have questions answered by knowledgeable professionals pertaining to the home buying process. Attendees will discover money-saving tips and get advice from expert real estate professionals, tax advisors, mortgage consultants and others on steps to buying a home on Saturday, February 12th. 
The event will run from noon to 2:00pm at the Reliant Realty office in Clarksville, TN located at 124 Dunbar Cave Road Suite A.
In attendance will be representatives from Reliant Realty, Acopia Home Loans, Signature Title Services LLC, Thurman & Campbell CPA firm, Home Field Advantage Home Inspectors, Nashville Insurance and Financial Group, and Robart's Pest Control. They will address questions that are on the minds of perspective homebuyers and additionally attendees will receive a complimentary homebuyer's guide. The following topics will be covered: The $8,000 tax credit extension for Military personal and Federal employees, steps to buying a home, costly home buying mistakes to avoid, buying vs. renting, and government loan products with little or no money down.
This event is free and there is no obligation to buy but space is limited, so attendees must register by calling Melinda D. Kelly-Rich 931-237-3437 or Robin Thomas 931-206-5386. They may also register by emailing .
A light lunch will be served and door prizes will also be given. For more information can be found www.ClarksvilleHomeBuyerSeminar.com
Sections
Events
Topics
Dunbar Cave Road, Real estate, Reliant Realty