APSU Men's Basketball

Clarksville, TN – What a difference a month makes.
When Austin Peay traveled to Nashville to face Tennessee State back on January 15th for an ESPNU telecast, the Governors were sitting in first place in the Ohio Valley Conference at 6-0 while Tennessee State, 4-2 in the OVC at the time, arguably was the OVC's second hottest team.
Turn the calendar forward and both enter seeking answers, 7:30pm, Saturday in the Dunn Center. Both are attempting to regain their respective footing. The Governors are in third place (9-5), having lost three of their last four games. Meanwhile, Tennessee State is a game further behind at 8-6, having lost four of their last five games, including a painful 76-73 overtime defeat at Jacksonville State earlier this week, where the Tigers blew an eight-point advantage in the final 2:25.
The Tigers are led by junior forward Kenny Moore (15.1 ppg, 7.3 rpg), a candidate for OVC Newcomer of the Year, along with sophomore forward Robert Covington (13.8 ppg, 7.5 rpg). In addition, OVC Freshman of the Year candidate Patrick Miller (11.8 ppg, 32. rpg) and junior point guard Wil Peters (10. 3 ppg, 4.5 apg) lead a talented backcourt.
Meanwhile, the Governors are coming off a disappointing 70-64 road loss at Tennessee Tech, a contest that saw APSU fail to capitalize on a late-game opportunity to tie the contest.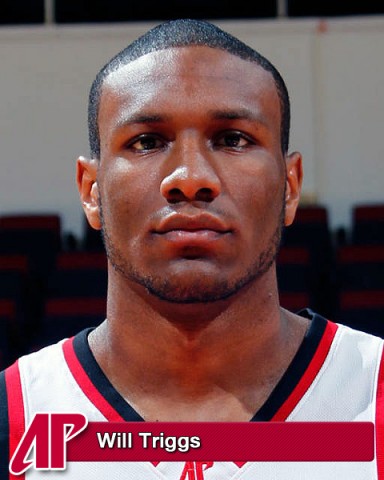 The Govs, who had been plagued by a lack of inside production in their late-January slide, saw freshman forward Will Triggs scorch Tennessee Tech for 25 inside points after scoring 15 against Murray State, last Saturday.
However, the Govs now have a new problem–perimeter shooting, one of the team's strengths as they got off to a strong OVC start. The Govs are a combined 5-of-30 (16.7 percent) from three-point range over the last two games, including just 3-of-17 Monday night.
But perimeter shooting was just one of the Govs' woes at Tennessee Tech. APSU was charged with 17 turnovers, including five from starting point guard Caleb Brown.  It was the second-straight game the Governors committed more turnovers than the opposition after going the previous 18 games with fewer miscues than their opposition.
What You Should Know
The Series: This is the 67th meeting between the two Ohio Valley Conference rivals, Austin Peay and Tennessee State, with the Governors leading the series 41-25. APSU lost the season's earlier overtime meeting, 76-74, as Wil Peters hit a lane jumper with 2.1 seconds left in the extra session. The Govs trailed by as much as 16 first-half points before leading by seven, 65-58, with 1:18 left. TyShwan Edmondson had 33 for the Govs in defeat while his former juco teammate at Midland (Texas) CC, Kenny Moore, had 20 for TSU.
What A Win Would Mean: The Govs would snap a two-game losing streak. They would rise to five games above the .500 mark at 16-11 before heading to Jacksonville State, Tuesday night. It would make the Govs 10-5 in the OVC. It would give the Govs an 8-3 home record this season…it would make the Govs 5-2 at home during OVC play. It would make the Govs 2-2 in February. It would improve the Govs to 42-25 all-time in the series. It also would be Dave Loos' 429th career college coaching win and 347th APSU victory, leaving him three shy of 350 league victories. It would improve Dave Loos to 29-16 against Tennessee State. It would improve Dave Loos to 2-2 against current TSU coach John Cooper.
What A Loss Would Mean: It would be the Govs third-straight loss, tying for the season's longest losing streak. It would be the Govs second-straight OVC home loss. It would drop the Govs to 3-6 over the last nine games. It would match the 2009-10 mark for home losses with four. The Govs would drop back to three games above the .500 mark at 15-12. It would drop APSU to 9-6 in the OVC. It would allow TSU to sweep the regular-season series. It would be Dave Loos' 341st all-time loss and 288th APSU defeat.
Will Power: Freshman forward Will Triggs entered the weekend having gone 22 of his last 26 from the floor (84.6 percent). His recent surge watched him displace Melvin Baker in the starting lineup, Monday, where he responded with 25 points.
Slumping Offense: After averaging 77.3 points per game over the season's first 21 games, the Governors have averaged just 64.2 ppg over the last five contests. In fact, the Governors have been held to less than 70 points in four of those contests, including just 58 points against Murray State in a 67-58 loss, last Saturday and 64 points in a 70-64 defeat to Tennessee Tech, Monday.
Perimeter Poverty: After going just 2-of-13 from three-point territory against Murray State, the Governors connected on just 3-of-17 from behind the arc against Tennessee Tech, leaving the Govs at 16.7 percent from three over the last two games.
Turnover Troubles: All season long the Governors have committed more turnovers than the opposition just six times, Four of those came in the season's first six games but last two have come in the final two games, including 17 turnovers compared to 16 by Tennessee Tech, Monday night.
Rebound Headaches: When Tennessee Tech out-rebounded the Govs by a 21-8 second-half margin, it gave the Golden Eagles an overall 36-29 margin. It meant the Governors had been out-rebounded in 9 of its 11 losses.
Defensive Driving: Although the Governors have struggled offensively in recent weeks, their defense has remained constant. In fact, when Tennessee Tech defeated APSU 70-64, Monday night, it was the first time in six games where the Govs allowed an opponent to score 70 or more point. In fact, prior to the Morehead State game, Jan. 29, Austin Peay held a perfect record–12-0–when holding the opposition to less than 70 points. Now they are 13-2 holding opponents to fewer than 70 points after dropping a 67-58 decision to Murray State, last Saturday.
Next Game
Tuesday, February 13th at 7:00pm
Pete Mathews Coliseum, Jacksonville, AL – Just a few short weeks ago when Austin Peay and Jacksonville State met in Clarksville, it appeared the Gamecocks, who were in the 0-9 in league play after losing to the Governors, were going to be on the outside looking in as far as the 2011 OVC basketball tournament was concerned. But since leaving Clarksville, the Gamecocks have won three games, including an overtime victory against Tennessee State earlier this week. As a result, JSU is knocking on the tourney door, having just one less win than eighth-place Eastern Illinois (4-9).