February is American Heart Month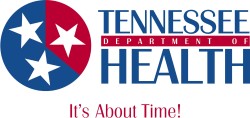 Nashville, TN – Uncontrolled high blood pressure and high cholesterol are risk factors for heart attack and stroke. New information from the Centers for Disease Control and Prevention shows most Americans affected by these conditions are not managing them properly. As part of the observance of American Heart Month this February, the Tennessee Department of Health is reminding Tennesseans how to reduce these risk factors.
"There are a variety of low-cost, highly effective treatments available for high blood pressure and cholesterol," said Health Commissioner Susan R. Cooper, MSN, RN. "Simple lifestyle changes can also help reduce our risk of these potentially deadly health conditions. We urge Tennesseans to talk with their healthcare providers about lowering sodium, fat and cholesterol in their diets, and finding a healthy level of physical activity."
CDC's Vital Signs report issued recently shows two out of three American adults with high cholesterol and half of those with high blood pressure do not have their condition under control. High blood pressure and high cholesterol are two main reasons people have heart attacks, strokes and related vascular diseases. These diseases are the top causes of death in the United States, killing more than 800,000 Americans every year.
In Tennessee, heart disease was the number one cause of death in 2009, the most recent year for which data are available. Stroke was the number five cause of death in 2009. Combined, these diseases took the lives of more than 17,000 Tennesseans. Additionally, Department of Health data show Tennessee's death rate for diseases of the heart decreased by 8.8 percent from 2005 to 2009.
Department of Health data also demonstrate the prevalence of risk factors for heart attack and stroke in Tennessee. Figures from the 2009 Behavioral Risk Factor Surveillance System show 32.6 percent of adults reported having been told by a healthcare professional that they have high blood pressure. In the same survey, 32.9 percent of Tennessee adults reported being told they have high cholesterol.
Smoking is a contributing factor to high blood pressure, heart attack and stroke. Tennesseans who smoke are urged to contact the Tennessee Tobacco QuitLine at 1-800-QUIT-NOW (1-800-784-8669) to enroll in this free service help them kick the habit. Smoking cessation services are also available at Tennessee's county health department clinics. All patients are screened for tobacco use and asked if they are interested in quitting. Those who want to quit are evaluated by medical professionals to determine the best course of treatment to help them stop tobacco use. These services are offered on a sliding fee scale based on income.
Obesity, poor eating habits and lack of exercise are also contributing factors to high blood pressure and high cholesterol, which increase risk for heart attack and stroke. Get Fit Tennessee offers a variety of free tools and tips to help Tennesseans improve their nutrition and increase physical activity. Visit the website at www.GetFitTN.com.
For more information on preventing heart attack and stroke and recognizing the warning signs for these conditions, visit the Department of Health website at http://health.state.tn.us/heartdisease/index.htm.
To read CDC's Vital Signs report, go to www.cdc.gov/vitalsigns.