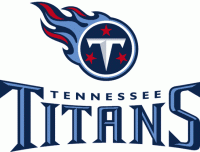 Nashville, TN – The Tennessee Titans named Jerry Gray as defensive coordinator.
Gray joins the Titans after spending one season as the secondary coach with the Seattle Seahawks. He spent five years as defensive coordinator with the Buffalo Bills from 2001-05. His defenses in 2003 and 2004 each ranked second in the NFL for yards allowed, and both were rated in the top 10 in points allowed. His 2004 defense led the NFL in takeaways with 39 and ranked fifth in red zone defense.
"Jerry has a number of qualities that I think are assets for this role: he played the game, he coached a position group and he has coordinating experience," said Titans head coach Mike Munchak. "I respected him as a player and coach and he was someone that I knew right away that I wanted to talk to about the position. It was evident to me during interview process that he will fit well with us – he is familiar with our system and the type of players that we have on the roster. He is a great teacher and a great person, and I think the players will respond well to his style."
A 14-year veteran of NFL coaching, Gray started his NFL coaching career in 1997 as a defensive quality control coach for the Tennessee Oilers. He held that position for two seasons, before being promoted to secondary coach for the 1999 and 2000 seasons. Under his direction, Samari Rolle and Blaine Bishop earned All Pro and Pro Bowl honors in 2000; and as a group, the Titans ranked first in the NFL in fewest passing and total yards allowed.
In 2001, Gray went with Gregg Williams from the Titans to Buffalo to become defensive coordinator, when Williams became head coach of the Bills. He rejoined Williams' defensive staff at the Washington Redskins in 2006 as secondary coach and would stay for four years. In his one season at Seattle last year, safety Earl Thomas registered a fantastic rookie campaign as he totaled five interceptions and started all 16 games.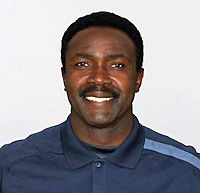 "I am excited to have this opportunity," said Gray. "I have known Mike for a number of years and if he is a head coach like he was a player or a position coach, we are going to be in great shape, because he has had so much success and everything he does. I am looking forward to really getting to know our personnel on defense and creating a defense that takes advantage of our strengths. I am an old school guy that likes to get after the opponent, but you also have to have the players to that – you can't force those things. Our defense will fit what we can do well. I also want to thank Coach Brown and University of Texas. I know the timing of this isn't ideal, but this was something that I couldn't turn down."
As a player, Gray was a four-time Pro Bowler during a nine-year NFL career and has played with the Los Angeles Rams (1985-91), Houston Oilers (1992) and Tampa Bay Buccaneers (1993). He finished his career with 28 career interceptions, was named the NFL's Defensive Back of the Year in 1989 and earned MVP honors at the Pro Bowl in 1990. A graduate of the University of Texas, Gray was a first round pick (21st overall) by the Rams in the 1985 NFL Draft.
A native of Lubbock, Texas, Gray broke into the coaching ranks with a two-year stay at Southern Methodist University as the secondary coach. He and his wife Sherry have two sons, Jeremy and Jayden.
Gray replaces Chuck Cecil, who held the position for two years and was relieved of his duties in January.