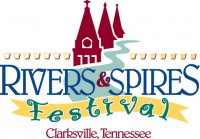 Clarksville, TN – The Rivers & Spires Festival is a one stop entertainment spot guaranteed to entertain the young and the young-at-heart.
No matter what your ideal entertainment might be, the 2011 festival, scheduled April 14th-16th, will have an array of options to keep your senses busy and your family amused. Of those, are two specialized events that are making their appearance again after successful debuts at past Rivers & Spires Festivals.
The Green Zone, back for its third year, is an environmentally aware area that will have booths dedicated to sustainable living. Participating businesses and non-profits teach visitors about recycling, organic living, nature preservation and conservation. Each booth will also have interactive entertainment for the whole family.
This is a great resource for those who love the earth and keeping her clean. The area is presented by the Madison Street United Methodist Church Creation Care Committee and is part of the many free festivities offered during the fun-filled three day weekend. It will be held on Commerce Street in the Church parking lot located near the popular Kidz Zone. For more information or to participate in the Green Zone, contact Jessica Goldberg at 931-245-4346 or
At the festival, there have been strides to make the whole event green as well. Once again the Rivers & Spires Festival will be encouraging all attendees to recycle their plastic, aluminum, glass and cardboard items by placing them in the appropriate collection bins placed prominently throughout the festival. There will be two recycling bins available for every one standard trash can. It's an easy and convenient way to do your part and keep Clarksville-Montgomery County green.  Bi-County Solid Waste Management is leading in the recycling effort.
Doug Barber, festival director said, "We're excited to bring this environmental initiative back to Rivers & Spires. There were over 42,000 people attending the event last year and we are projecting to grow even more; that can create a large amount of trash. This is our way to do our part and help with community going-green projects."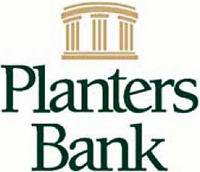 On April 14th, from 4:00pm to 8:00pm, the festival will be host to its second annual senior night, Patchwork Premiere.  Sponsored by Planters Bank, Patchwork Premiere is located at the intersection of Hiter and Commerce Streets.
"Planters Bank is proud to sponsor the award-winning Patchwork Premiere again this year. The event's senior adult focus makes it a unique part of the festival and we're looking forward to a second very successful year," said Michelle Dickerson, Marketing Director for Planters Bank.
In its first year, Patchwork Premiere wowed leaders in the festival industry at the 2010 International Festivals & Events Association Conference. Rivers and Spires along with Planters Bank won an award for the Best New Event.
After receiving notice of winning the award last fall, Rep. Joe Pitts of Planters Bank said, "Planters Bank is pleased to have been a part of the resounding success of the Rivers & Spires Festival this year. We are proud to receive this award reflecting the hard work of Planters Bank employees and countless Rivers & Spires volunteers."
In addition to the Quilts of the Cumberland exhibit at the Madison Street United Methodist Church, the evening will include refreshments at the bank from 4:00pm to 5:00pm, staged entertainment,  make-and-take crafts, a quilt giveaway and various other booths.
The staged entertainment will start at 4:00pm, with the gospel group Still Water kicking off the evening on the Patchwork Premiere stage. While the group has not been together long, followers of gospel music will recognize the sound and some of the faces of this all-male singing group.  Next up, at 5:15pm, will be the Queen City Quintet, performing patriotic tributes to the military, Big Band era songs and even a little Broadway. At 6:30pm, Groovefellas will take the stage to entertain the crowd with their own rendition of everyone's favorite tunes from the 60's era of rock and roll.
For more information about Patchwork Premiere, visit the Rivers & Spires website at www.riversandspires.com or contact Planters Bank at 931-552-0654.
The 9th annual Rivers & Spires Festival will be held April 14th-16th, 2011 in downtown Clarksville. This event has six stages of entertainment with over 100 entertainers performing all three days. From children's activities, arts & crafts, car shows, military exhibits, jazz and wine, shopping and so much more this is truly an event for the whole family. Admission to the festival is free including all games, activities and concerts. Applications are still being accepted for sponsors and/or vendors.
For more information about Rivers & Spires or becoming a vendor contact Doug Barber at 931-245-4344 or e-mail .
Sections
Events
Topics
arts and crafts, Bi-County Solid Waste Management, Car Show, Commerce Street, Doug Barber, Green Zone, Hiter Street, Jazz, Jessica Goldberg, Joe Pitts, Kidz Zone, Madison Street United Methodist Church, Michelle Dickerson, Planters Bank, Quilts of the Cumberland, Rivers and Spires, wine