APSU Men's Basketball

Jacksonville, AL – Junior center John Fraley scored a career-high 25 points and grabbed 12 rebounds as Austin Peay State University rallied from a nine-point second-half deficit to defeat Jacksonville State, 73-70, Tuesday night in Ohio Valley Conference action at Pete Mathews Coliseum.
Fraley connected on 9-of-10 floor shots and seven free throws to best his previous career scoring best (21 points) set Saturday night against Tennessee State. It was Fraley's third double-double this season and 10th of his career.
«Read the rest of this article»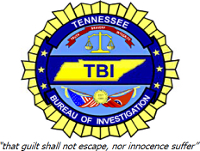 Nashville, TN – The Tennessee Bureau of Investigation presented a case against a former Macon County, Tennessee man to the Macon County Grand Jury last week that resulted in an indictment against him for murdering his wife last year.
Cody Scott, 23, was charged with one count of first degree murder for killing his wife, Misty Scott, 20, on Sunday, March 28th, 2010. «Read the rest of this article»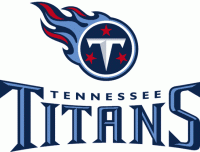 Nashville, TN – The Tennessee Titans named Chris Palmer as offensive coordinator.
Palmer has 20 years of NFL experience, including two seasons as the head coach for the Cleveland Browns and seven seasons as an offensive coordinator with the Jacksonville Jaguars and Houston Texans. Last year, he was the head coach of the Hartford Colonials in the United Football League.
From 2007-09, Palmer was the quarterback coach for the New York Giants. He worked with Eli Manning during his tenure in New York and saw him post significant increases in his passer rating each year, including a career high 93.1 rating in 2009. The 2008 edition of the Giants captured Super Bowl XLII and Manning earned MVP honors for the game. Before joining the Giants, Palmer spent one season as the quarterback coach with Bill Parcells at the Dallas Cowboys. In his one season there, Tony Romo led the Cowboys to the playoffs in his first season as the starter. «Read the rest of this article»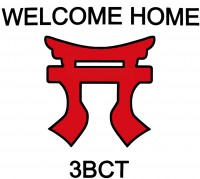 Fort Campbell, KY – The return of the 3rd Brigade Combat Team from the Khowst Province of Afghanistan continued Monday morning with the arrival of 270 soldiers from the 626th Brigade Support Battalion "Assurgam Rakkasans". The flight was returning home on a very special day for couples, Valentines Day!
Family and friends of the returning soldiers had gathered together to give their loved ones a proper welcome home.
«Read the rest of this article»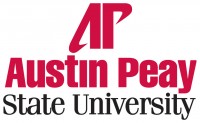 Clarksville, TN – Students scheduled to graduate in May from Austin Peay State University will have an opportunity to participate in Grad Finale, an event designed to make sure all preparations have been made for spring commencement.
Grad Finale will be from 2:00pm-6:00pm, February 28th and from 10:00am-2:00pm, March 1st. Both sessions will be in the Morgan University Center Ballroom.
Students need to bring a form of identification, including their student I.D. or driver's license, with them to this event. «Read the rest of this article»
Limited Services during Day of No Scheduled Activity (DONSA)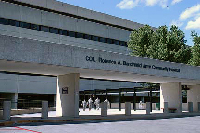 Fort Campbell, KY – In honor of President's Day, Blanchfield Army Community Hospital (BACH) personnel will observe the federal holiday Monday February 21st, therefore all clinics and pharmacies will be closed. The Emergency and Urgent Care centers will remain open to provide acute and emergency medical care.
DONSA Clinic, Appointments, Pharmacy
Some patient services will be condensed during a Day of No Scheduled Activities (DONSA) Friday, February 18th. The Blue and Well Baby clinics will remain open.  Appointments for the Gold and Young Eagle clinics will be consolidated and patients with previously scheduled appointments will be seen in the Blue Clinic. «Read the rest of this article»

Nashville, TN – Scott Somershoe, ornithologist for The Tennessee Wildlife Resources Agency, has announced the agency is looking for bald eagle nests across Tennessee in 2011.
TWRA, in partner with other government agencies and private citizens, have been monitoring bald eagle nests across the state for many years; however there are gaps in monitoring as birds have moved nests and many new nests are appearing annually. «Read the rest of this article»
APSU Men's Baseball

Clarksville, TN – Sitting down with Austin Peay baseball head coach Gary McClure two weeks before his squad takes the field in its first regular-season competition, it becomes evident he faces a quandary with the team's pitching staff. Granted, it's a problem most coaches would enjoy having entering their campaign. That problem? A deep staff that enters the 2011 campaign with few injuries.
The Governors have long been regarded as a team where you have to contend with its pitching staff. The 2005 and 2007 Ohio Valley Conference championship teams were built on the foundation of strong pitching staffs where the weekend rotation was a certainty and the bullpen came in to shut the door.
«Read the rest of this article»
Clarksville, TN – Mark your calendar for the second annual Clarksville Area Chamber of Commerce Home and Garden Show coming up February 26th-27th, 2011, brought to you by Hutson.
Just in time for Spring, this year's Garden show will boast over 60 vendors who will be there to assist you in planning all your home improvement projects. Whether it be landscaping, painting, furniture, or roofing,  representatives from several businesses will be all under one roof at the Austin Peay State University's Foy Center, 259 Marion Street. «Read the rest of this article»
Firm to Provide New On-Product Label and Instructions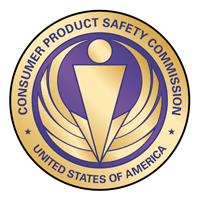 Washington, D.C. – The U.S. Consumer Product Safety Commission (CPSC), in cooperation with Summer Infant Inc., of Woonsocket, RI, is announcing the voluntary recall to provide new on product label and instructions for about 1.7 million video baby monitors with electrical cords.
The cords can present a strangulation hazard to infants and toddlers if placed too close to a crib. Because of this serious strangulation risk, parents and caregivers should never place these and other corded cameras within three feet of a crib.
«Read the rest of this article»