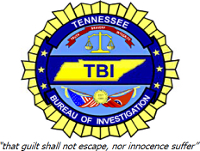 Nashville, TN – The Tennessee Bureau of Investigation presented a case against a former Macon County, Tennessee man to the Macon County Grand Jury last week that resulted in an indictment against him for murdering his wife last year.
Cody Scott, 23, was charged with one count of first degree murder for killing his wife, Misty Scott, 20, on Sunday, March 28th, 2010.
Misty Scott's Murder
Misty's body was found in a pond on Murray Hill Lane in Lafayette, Tennessee a short distance from her home. The Medical Examiner determined she drowned. Cody and Misty had been involved in a physical altercation earlier in the day where he assaulted her. Cody reportedly found his wife's body in the pond later in the day.
Cody Scott is currently in jail in Kentucky on charges related to methamphetamine. In light of the Tennessee murder charge, Scott is being moved to the Eastern Kentucky Correctional Complex in West Liberty, Kentucky which is a more secure facility than where he was previously being housed.