New Instructions and Warning Labels to be Provided to Consumers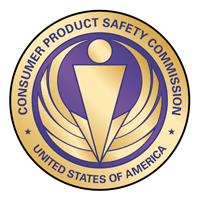 Washington, D.C. – The U.S. Consumer Product Safety Commission, in cooperation with the firm named below, today announced a voluntary recall of the following consumer product. Consumers should stop using recalled products immediately unless otherwise instructed.
It is illegal to resell or attempt to resell a recalled consumer product.
Product Information
Name of Product: Bassinets
Units: About 500,000
Manufacturer: Burlington Basket Company, of Burlington, Iowa
Hazard: If the cross-bracing rails are not fully locked into position, the bassinets can collapse causing the infant to fall to the floor or fall within the bassinet and suffer injuries.
Incidents/Injuries: CPSC and Burlington Basket Company have received 10 reports of incidents in which the recalled bassinets collapsed when the folding legs were not locked into place. Two infants received minor injuries as a result of these collapses, including a bruise to the head and a bruised shoulder.
Description: This recall involves all Burlington Basket bassinets manufactured before June 2010. Affected models have folding legs attached to the basket with white plastic pins. Units with non-folding legs attached with metal pins are not included in this recall.
Sold at: Walmart and other mass merchandisers, department stores and juvenile product stores nationwide and online by various Web retailers, including www.Amazon.com, from January 2003 through August 2010 for about $50.00.
Manufactured in: United States
Remedy: Consumers should immediately stop using the bassinets and check the cross-bracing support rails to make sure they are in the locked position. To properly lock the support rails into place, the end tabs must be fully inserted into the holes on the leg assembly and twisted one quarter turn into the locked position, as shown in the photos below. Consumers should contact Burlington Basket Company for a free kit with detailed instructions on proper assembly of the cross-bracing support rails and decals with assembly instructions to place on the bassinet.  This recall does not involve returning the bassinet.
Consumer Contact: For additional information, contact Burlington Basket Company at 800-553-2300 between 8:00am and 4:00pm CT Monday through Friday, or visit the firm's website at www.burlingtonbasket.com
CPSC is still interested in receiving incident or injury reports that are either directly related to this product recall or involve a different hazard with the same product. Please tell us about it by visiting www.saferproducts.gov
About The U.S. Consumer Product Safety Commission
The U.S. Consumer Product Safety Commission is charged with protecting the public from unreasonable risks of injury or death from thousands of types of consumer products under the agency's jurisdiction. The CPSC is committed to protecting consumers and families from products that pose a fire, electrical, chemical, or mechanical hazard. The CPSC's work to ensure the safety of consumer products – such as toys, cribs, power tools, cigarette lighters, and household chemicals – contributed significantly to the decline in the rate of deaths and injuries associated with consumer products over the past 30 years.
To report a dangerous product or a product-related injury, call CPSC's Hotline at 800-638-2772 or CPSC's teletypewriter at 301-595-7054. To join a CPSC e-mail subscription list, please go to https://www.cpsc.gov/cpsclist.aspx. Consumers can obtain recall and general safety information by logging on to CPSC's Web site at www.cpsc.gov.