APSU Women's Basketball

Cookeville, TN – Make it five-straight wins for Austin Peay women's basketball team. The Lady Govs controlled the second half and worked their way to a 63-57 Ohio Valley Conference win at Tennessee Tech.
While APSU's leading scorer Whitney Hanley scored only five points, they couldn't have come at a more opportune time. With the Lady Govs trailing 55-54 and 1:46 left, Hanley knocked down a three to put her team ahead by one point. Then with four seconds left, Hanley buried a pair of free throws to set the game's final margin.
«Read the rest of this article»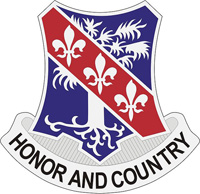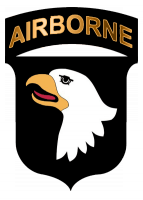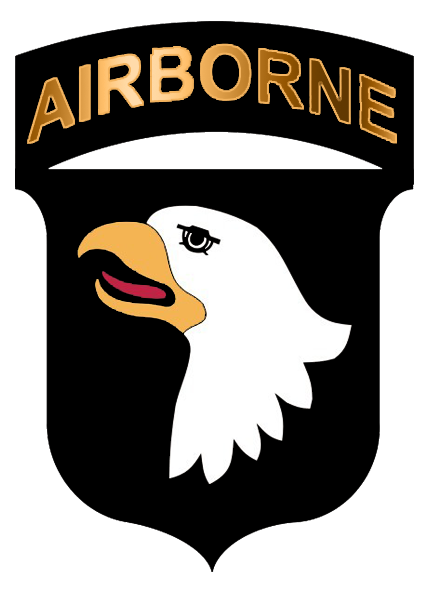 Nuristan Province, Afghanistan – Soldiers from Cougar Company, 2nd Battalion, 327th Infantry Regiment, 1st Brigade Combat Team, 101st Airborne Division, set up an over watch position in Taliban territory in eastern Afghanistan's Nuristan Province.
APSU Women's Tennis

Clarksville, TN – Austin Peay State University women's tennis picked its season's second win, Friday, when it blanked Western Kentucky, 5-0, at the Governors Indoor Tennis Center.
The two teams opted to forgo the doubles matches after the Lady Govs swept through the five singles matches, despite a three-set match at No. 1.
«Read the rest of this article»
Washington, D.C. – Did you know that your children may help you qualify for some tax benefits? Here are 10 tax benefits the IRS wants parents to consider when filing their tax returns this year.
1.   Dependents In most cases, a child can be claimed as a dependent in the year they were born. For more information see IRS Publication 501, Exemptions, Standard Deduction, and Filing Information.
Child Tax Credit You may be able to take this credit on your tax return for each of your children under age 17. If you do not benefit from the full amount of the Child Tax Credit, you may be eligible for the Additional Child Tax Credit. For more information see IRS Publication 972, Child Tax Credit. «Read the rest of this article»
APSU Men's Baseball

Clarksville, TN – Left fielder Cody Hudson's soft liner in the 11th inning sailed just high enough to get over the drawn-in infield and Austin Peay's baseball team won a wild 11-10 non-conference tilt against Valparaiso, Saturday afternoon at Raymond C. Hand Park.
Trailing 7-4 entering the eighth, Austin Peay (2-0) showed that patience at the plate pays off. Valparaiso (0-2) used four pitchers in the inning and issued six walks to the 11 batters they faced. Consecutive bases-loaded walks issued to shortstop Reed Harper and first baseman John Hogan gave the Govs their first lead. Following the back-to-back walks, designated hitter Tyler Childress added to the lead as he ripped the first pitch he saw to left field, scoring two more runs and giving the Govs a 10-7 lead.
«Read the rest of this article»
APSU Men's Basketball

Bridgeport, CT – Fairfield took advantage of 25 Austin Peay State University turnovers, Saturday afternoon, as it pulled away for a 76-69 victory in Sears BracketBuster action played at Webster Bank Arena at Harbor Yard.
Fairfield, which already has clinched the 2010-11 Metro Atlantic Athletic Conference championship, turned the uncharacteristic Govs miscues into 35 points, more than enough to pull out its 22nd victory against five defeats. Austin Peay, meanwhile, saw its modest two-game winning streak snapped at two games as it fell to 17-12 overall before heading back into Ohio Valley Conference play, 7:30pm, Thursday, at home against Eastern Illinois.
«Read the rest of this article»
Clarksville, TN – Come down to The Coup Saturday, February 19th to see some of Nashville's hippest and most talented up and coming bands, rappers and DJ's. A night of sweet music of all kinds.   
Saturday nights line-up is Vinyl Thief, Quiet Entertainer, KNAPSACKHEROES!, James Fate, and Spy Machine.
The show starts at 7:00pm with a $5.00 cover. The Coup is located at 819 Crossland Avenue Clarksville. «Read the rest of this article»
Written by U.S. Army Spc. Richard Daniels Jr.
Task Force Bastogne Public Affairs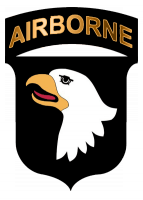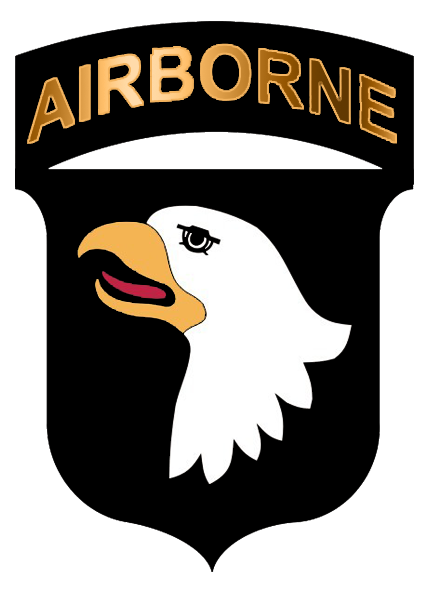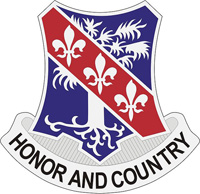 Nangarhar Province, Afghanistan – A Soldier assigned to the 426th Brigade Support Battalion, 1st Brigade Combat Team, 101st Airborne Division, received a special surprise on Forward Operating Base Fenty February 16th.
U.S. Army Sgt. Mary Crawford, a Bellingham, WA, native, was presented with a battlefield promotion to the rank of staff sergeant by Command Sgt. Maj. Scott Schroeder, the highest-ranking enlisted leader for the 101st Airborne Division.
«Read the rest of this article»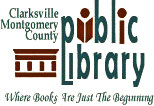 Clarksville, TN – The Clarksville-Montgomery County Public Library will be presenting The General, starring Buster Keaton, as the first in a series of three classic silent films to be screened in March, April and May.
Can an unlucky Civil War era train engineer help defeat the Union Army; win back his stolen train and his beloved girlfriend at the same time?!
«Read the rest of this article»
APSU Women's Softball

Clarksville, TN – Austin Peay's softball team held off a late-inning rally by Missouri-Kansas City Saturday night to earn a 5-4 win and a split of its two games in the Austin Peay Spring Classic at Lady Govs Field. The Lady Govs dropped their opener, 7-0, to Cleveland State earlier Saturday.
The Lady Govs (2-4) had build a 5-1 lead heading into the final inning, but the Kangaroos scored three times to cut the Lady Govs lead to one, with the tying run on third with two out. But sophomore right-handed pitcher Morgan Brewer got Katie Henning to ground out to senior third baseman Tiffany Smith to end the game.
«Read the rest of this article»