APSU Women's Softball

Clarksville, TN – Austin Peay's softball team dropped its final two games Sunday, in the APSU Spring Classic at Lady Govs Field, as its late inning rally fell one-run short in a 5-4 loss to Belmont, while the Lady Govs also fell to Ball State, 9-2, in their first game.
The Lady Govs (2-6) would trail Belmont 5-2 after fourth and a half innings, with the Bruins breaking a 2-2 tie by scoring three times in the inning.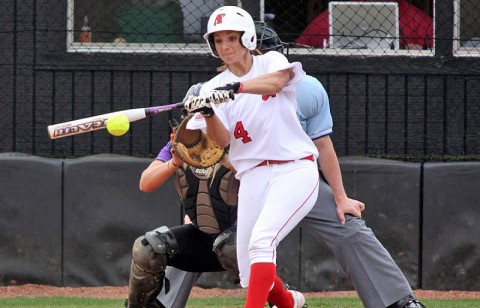 Austin Peay answered back with two runs in the bottom of the fifth, the first coming on an RBI groundout by Catie Cozart – scoring Ashley Bolda – and the second on Tiffany Smith's first home run of the season.
Smith led the Lady Govs with two hits and two runs scored.
But that would be as close as the Lady Govs would get with Belmont pitcher Devon Schmidt picking up the victory.
Austin Peay fell behind Belmont early taking advantage of two walks by starter Lauren de Castro, with a bloop double into right field driving in the runs.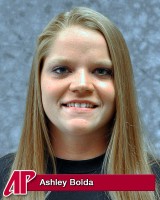 Austin Peay would cut the Bruins lead in half in the bottom of the third inning, as Shelby Norton led off the inning with a double to left-center field and after moving to third on a sacrifice by Ashley Bolda, scored on a two-out wild pitch.
The Lady Govs would tie the game 2-2 in the bottom of the fourth inning, as they got a leadoff single from Smith, a one-out single by de Castro – to move Smith to third – and  scoring on an infield single by Morgan Brewer.
In game 1, Ball State (2-2) broke on top in the bottom of the first inning, scoring an unearned run when a groundball got through Norton at first base.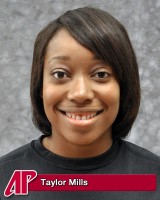 Austin Peay responded in the of the second, as Taylor Mills drew a one-out walk, moved to third on a hit-and-run single by Brewer, and scored on a single to right by Amy Mills.
Ball State would retake the lead in the bottom of the fourth, scoring three times on three hits.
Austin Peay would cut the lead to 4-2 in the fifth inning, loading the bases, with Cozart scoring when de Castro drew a walk.
Ball State answered in the bottom of the inning by scoring a run to push the Cardinals lead back out to three runs, at 5-2.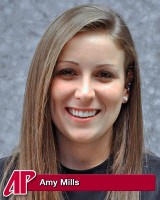 The Cardinals would break the game open in the sixth inning, scoring four times – highlighted by a three-run home run to straight away center field by Audrey Bickel.
The Lady Govs are back in action Friday, February 25th in the Ole Miss Red and Blue Classic at Oxford, MS. The Lady Govs face Western Kentucky in a 9:00am game and then play Mississippi at 3:00pm.