Clarksville, TN – Christoffer was serving as a member of the 379th Expeditionary Security Forces Squadron in support of Operation New Dawn. He died February 17th, 2011 while on security patrol at Al Udeid Air Base in Qatar. 
While serving with the 423d Security Forces Squadron, Royal Air Force Base Alconbury in England, Christoffer volunteered for deployment and had been in theater for approximately 3 weeks of a 6-month rotation. «Read the rest of this article»
First Initiatives of the new Legislative Session Target Teachers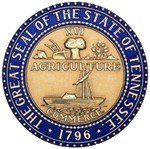 Nashville, TN – State Representative Joe Pitts pledged Thursday to oppose efforts in the legislature to undermine the rights of our teachers across the state.
"Every story needs a villain and this story is turning into a nightmare for our public education system," said Pitts (D-Clarksville). "We have momentum from the responsible education system reforms we passed last year, and now we are making educators a political target."
"This is a blatant flexing of political muscle aimed at undermining the heart and soul of our public education system.  Good teachers, state wide, should be retained.  Turning the clock back on tenure, benefits, working conditions while hiding behind the term "education reform" is hardly what the educators in our public schools need. We need to support our teachers by giving them the ability to have input in their careers, their students and their schools." «Read the rest of this article»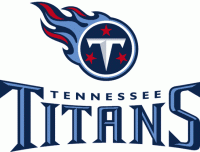 Nashville, TN – The Tennessee Titans named Dave Ragone as wide receiver coach, Art Valero as assistant offensive line coach, Chet Parlavecchio as assistant special teams coach and Arthur Smith as defensive assistant/quality control.
Ragone spent three seasons as an NFL quarterback from 2003-05 with the Houston Texans. He joins the Titans after spending one season with the UFL's Hartford Colonels as the quarterback coach. At Hartford, the team's quarterback, Josh McCown, led the league in passer rating and touchdown passes. «Read the rest of this article»
APSU Women's Basketball

Clarksville, TN – The Carrie Daniels Show will air at 6:00pm, Wednesday evening from Edwards Steakhouse on Franklin Street in downtown Clarksville. The show will be broadcast on WVRY 105.1 FM and will be available online at LetsGoPeay.com. «Read the rest of this article»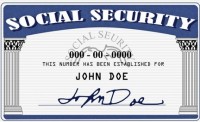 The word "entitlement" means, in the legal sense, "a guarantee of access to benefits because of rights or by agreement through law." The Social Security Act was signed into law under President Franklin Delano Roosevelt in 1935. Originally established as a safeguard after the Great Depression, Social Security is currently estimated to keep roughly 40% of all Americans age 65 or older out of poverty.
One of the provisions is social insurance program that is funded through dedicated payroll taxes called Federal Insurance Contributions Act (FICA).
After some changes in the original law, Social Security now covers benefits for retirement, disability, survivorship, and death, which are the four main benefits provided by traditional private-sector pension plans. «Read the rest of this article»
Franklin, TN – Mike Sapp, President and CEO of Tennessee Commerce Bank, presents a gift basket to Beth Poppas, wife of COL Andrew Poppas of the 101st Airborne's 1st Brigade Combat Team, 327 Infantry, for the OSC VICE Night auction and fundraiser in Fort Campbell. Funds raised during the auction will go towards the youth scholarship program.
«Read the rest of this article»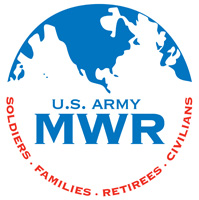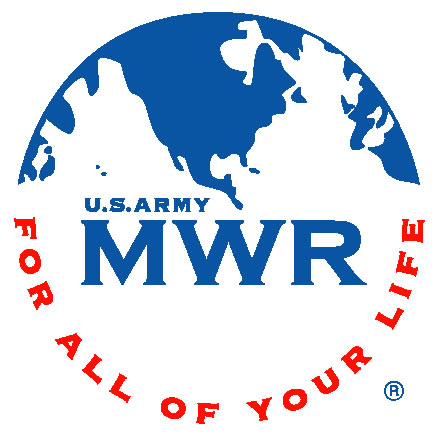 Fort Campbell, KY – Learn the basics of climbing with Climbing 101 on March 1st from 4:00pm to 6:00pm. This clinic will cover the basics of rock climbing such as belay technique, equipment use, proper climbing technique, and will prepare you with the basic knowledge to venture into the high adrenaline based sport of rock climbing. Meet at Freedom Fighters Physical Fitness Facility.
The fee for the Climbing 101 clinic is $15.00 and participants must be at least 16 years of age. Preregistration required by 12:00pm on March 1st. 
The first Women in the Wilderness clinic in March showcases Outdoor Recreation's Archery Range. Learn the basics of archery and take aim at developing a new skill. Clinic takes place on March 3rd from 4:00pm to 6:00pm, and March 8 from 10:00am to 12:00pm. Cost is $9.00 per person.   «Read the rest of this article»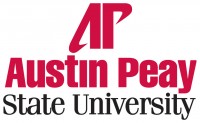 Clarksville, TN – In the vegetable world, corn has often been unfairly maligned as being a tad dull. It's small. It's yellow. It doesn't evoke the same amount of fear that greens such as broccoli do.
But Dr. Michael Birdwell, associate professor of history at Tennessee Tech University in Cookeville, wants people to understand there is an element of excitement to this vegetable. It is, after all, a key ingredient in moonshine, and it's also found in just about anything people ingest these days, from cereals to snack foods to soft drinks. «Read the rest of this article»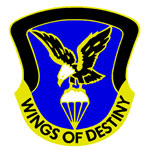 Fort Campbell, KY – On a rainy Friday afternoon, the first full up flight consisting entirely of Wings of Destiny soldiers returned to Fort Campbell.  The plane carried 235 sons, daughters, fathers, and mothers home to their loved ones. Due to unforeseen circumstances, I was arriving late to the flight and so had a rare opportunity to see the beautiful sight of the airplane coming in over Fort Campbell BLVD heading for Fort Campbell Army Airfield. I arrived just in time to watch the soldiers disembarking from the plane heading to the hanger. Due to the rain I was unable to get my usual outdoor shots.
Family and friends of the returning soldiers had gathered together to give their loved ones a proper welcome home.
«Read the rest of this article»

Nashville, TN – The Tennessee Wildlife Resources Agency will host the second Tennessee Outdoors Youth Summit (TOYS), June 12th-17th, 2011 for high school students from across Tennessee. The students will be introduced to many outdoor activities at the event to be held at the TWRA Montgomery County Shooting Complex near Clarksville.
Among the activities that the students will become acquainted with will include boating, hunting, trapping, archery, photography, marksmanship, plant identification, forestry, camping, water quality, trap shooting, skeet shooting, wildlife identification, and several classes with wildlife and fishery biology as the topic. The summit is designed to deepen the students' appreciation for outdoor-related activities. «Read the rest of this article»