First Initiatives of the new Legislative Session Target Teachers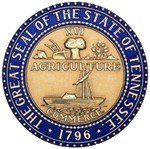 Nashville, TN – State Representative Joe Pitts pledged Thursday to oppose efforts in the legislature to undermine the rights of our teachers across the state.
"Every story needs a villain and this story is turning into a nightmare for our public education system," said Pitts (D-Clarksville). "We have momentum from the responsible education system reforms we passed last year, and now we are making educators a political target."
"This is a blatant flexing of political muscle aimed at undermining the heart and soul of our public education system.  Good teachers, state wide, should be retained.  Turning the clock back on tenure, benefits, working conditions while hiding behind the term "education reform" is hardly what the educators in our public schools need. We need to support our teachers by giving them the ability to have input in their careers, their students and their schools."
Govenor Bill Haslam announced Thursday that current tenure law would be stripped and not available until five years of probationary work was reached by our teachers. The current probationary time is three years, after which a teacher can be fired with probable cause. Even after tenure is obtained a teacher is still subject to disciplinary action or dismissal for incompetence, inefficiency, and insubordination, neglect of duty or unprofessional conduct.  Tenure does not mean ineffective teachers cannot be replaced.
Another anti-teacher bill, which takes away the rights of teachers to negotiate a contract covering their salary, benefits, working conditions, school safety, class size, planning time, time to teach, length of the school day, scheduling and other priorities, passed the Senate Education Committee on Wednesday.
"We should be attracting the best and brightest college students into the field of education," Pitts said. "With these changes it will be more difficult to attract high performers in the college classroom to teach in the public school classroom."
Teachers signed off on "Race to the Top" legislation last year imposing stricter standards on themselves. That agreement has been broken, in that, more standards are being suggested, while Race to the Top guidelines have yet to be implemented, Pitts said.
"I will be working with my colleagues to develop a package to bring more jobs to Tennessee in the coming weeks and that will include preserving quality jobs and rights for our teachers and all working families across the state."
Sections
Politics
Topics
Bill Haslam, Education, Joe Pitts, Race to the Top, Teachers, Tennessee General Assembly