APSU Men's Basketball

Clarksville, TN – Four Governors tallied double figures as Austin Peay State University defeated Eastern Illinois, 65-56, Thursday night in Ohio Valley Conference action in Dave Aaron Arena.
The victory improved the Governors to 18-12 overall and 12-5 in the OVC. Eastern Illinois, which needed a pair of OVC wins this weekend along with a double defeat by UT Martin to earn a potential league tourney berth, fell to 9-19 overall and 4-13 in the OVC.  The Panthers will end their season Saturday at Tennessee State.
«Read the rest of this article»
APSU Women's Basketball

Clarksville, TN – Austin Peay State University women's basketball team closed within a possession in the game's final minute but two key turnovers derailed a come-back bid in a 71-66 loss to Eastern Illinois, Thursday night, in Ohio Valley Conference action at the Dunn Center.
Austin Peay (12-17, 11-6 OVC) used six consecutive points to move within three points with 30.9 seconds remaining. However, the Lady Govs committed two turnovers on their final three possessions while the Panthers secured the win by making all four of their free throws in the same span.
«Read the rest of this article»
Written by Erich Langer
WTC Stratcom

Colorado Springs, CO – The U.S. Army's Warrior Transition Command (WTC) announced the selection of wounded warrior athletes that will represent the Army at the 2011 Warrior Games.  The Army team consists of active and reserve component Soldiers stationed in commands around the world as well as Army Wounded Warrior Program (AW2) Soldiers and Veterans.
The competition, which is a joint effort between the U.S. Olympic Committee (USOC) and the Department of Defense, will take place May 16th-21st, 2011, at the U.S. Olympic Training Center in Colorado Springs, CO. The second annual Warrior Games will feature 200 wounded, ill, and injured servicemembers from all branches of the U.S. armed forces. Competitors will compete in several sports including shooting, swimming, archery, track and field, cycling, sitting volleyball, and wheelchair basketball. «Read the rest of this article»
APSU Women's Softball

Clarksville, TN – Austin Peay State University's softball team travels to Oxford, MS, this Friday through Sunday, to play in the Red and Blue Classic, hosted by the University of Mississippi.
In the classic field, along with Austin Peay (2-6) and host Mississippi, will be Western Kentucky, South Alabama and Ohio Valley Conference member Southeast Missouri. Louisiana Tech also is at the Classic, but Austin Peay will not face them this weekend.
«Read the rest of this article»

Clarksville, TN – Jordan Hankins, a freshman on the Austin Peay State University baseball team, has been named the Copies in a Flash APSU Athlete of the Week.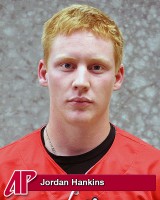 Hankins, of Wentzville, MO, was 8-of-13 (.615) with five RBI in the Govs opening weekend against Valparaiso. He began his collegiate career with a 4-for-5, two-RBI performance, Friday.
He followed that with a 3-for-5, RBI effort in the Govs extra-inning victory, Saturday, with a pair of doubles and a sacrifice fly. Hankins finished the weekend with a 1-for-3, two-RBI effort in which he reached base three times. Monday, he was named the Ohio Valley Conference Player of the Week. «Read the rest of this article»
APSU Men's Baseball

Clarksville, TN – Austin Peay State University's baseball team has postponed Friday's Riverview Inn Classic opener against Illinois State due to recent heavy rains which have made Raymond C. Hand Park unplayable. The tournament will begin Saturday with a schedule to be determined.
Fans are encouraged to visit the athletics department's official website www.LetsGoPeay.com for up-to-date information.
Written/Produced by Staff Sgt. Bernardo Fuller
16th Mobile Public Affairs Detachment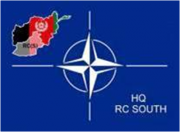 Kandahar Province, Afghanistan – While visiting Regional Command South to see and hear what is operationally and strategically important, General David Petraeus made time to present multiple awards of valor, including the Silver Star, Bronze Stars for Valor, Army Commendation Medals for Valor, and Purple Hearts at Forward Operating Base Wilson.
He also handed out coins to engineers that worked on the Kandahar Power Bridging Solution.
«Read the rest of this article»


Montgomery County, TN – Due to predicted severe weather moving into Montgomery County around 7:00pm today, any Clarksville Montgomery County School System activity scheduled for 6:00pm or later is canceled.
APSU Track and Field

Clarksville, TN – It all comes down to this for Austin Peay State University women's track and field team; the 2011 Ohio Valley Conference Indoor Track and Field Championship beginning with field events at 3:00pm, Friday, at Eastern Illinois' Lantz Arena.
The Lady Govs finished fourth last year, the team's best finish since 2001. That strong placement was largely due to Austin Peay's prowess in the field events. Three top-five finishes in the pole vault, along with then-freshman Leigha Tolliver finishing second in the long jump and third in the triple jump made up a majority of the Lady Govs' 72 points.
«Read the rest of this article»

Clarksville, TN – The Clarksville Police Department is asking for the public's assistance to identify a suspect in a robbery which occurred on February 21st, 2011 around 9:00pm at the  House of Brews, 1920 Madison Street. The robber entered the business, pointed a shotgun at the clerk, demanded money, and left the store after receiving money. «Read the rest of this article»