Written by By U.S. Army Spc. Kimberly K. Menzies
Task Force Currahee Public Affairs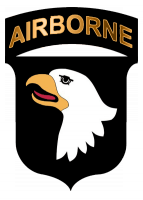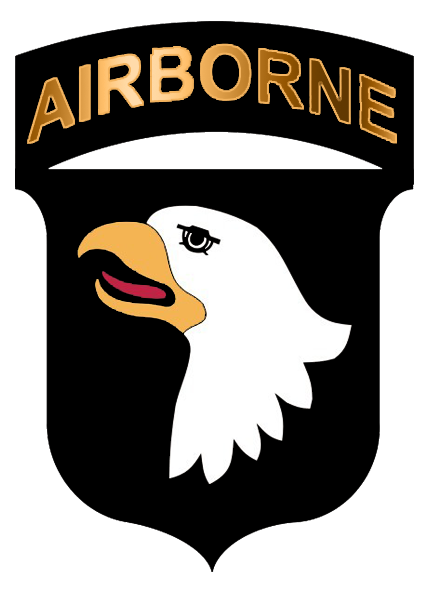 Paktika Province, Afghanistan – With his daily life dedicated to serving others through the military, U.S. Army Sgt. Tyrone J. Harvey never imagined he would one day have the opportunity to possibly make a personal sacrifice that might be someone's one shot at hope.
Harvey, a brigade aviations operations noncommissioned officer assigned to Headquarters and Headquarters Company, 4th Brigade Combat Team, 101st Airborne Division, was notified in February that is a preliminary match to donate bone marrow.
"When I found out I was a preliminary match, I had a mixed rush of emotions: happiness, excitement and fear," said Harvey, a St. Louis native. "Initially when I checked the block, I thought to myself, 'Maybe someday I will be helping someone.'"
He said Red Cross representatives told him very few people are selected as donors. "So… I was thinking, 'What is the worst that could happen?' They tell you going in that less than 10 percent of people who volunteer qualify as preliminary matches, then only one of 10 preliminary matches actually get to donate."
"While I was the Fort Rucker (Better Opportunities for Single Soldiers) president in July of 2005, we had organized a blood drive for the Red Cross," said Harvey. "While I was donating blood, I was asked to donate an extra vial of blood and to register as a bone marrow donor."
Before signing any paperwork, he was briefed on what the donor process entailed.
"They explained to me all about how they would test my blood for certain properties and if it was a match and they need you then they would contact you," he said.
Six years after donating an extra vial of blood for testing, Harvey was contacted to see if he would be willing to complete the remaining tests to determine if he was a conclusive match.
The Department of Defense bone marrow organization contacted Harvey's rear-detachment first, which passed the information to the training room here.
Harvey is unable to complete the remaining tests while he is deployed but he said he is dedicated to following through completely when he redeploys.
The science behind finding a match helps explain why there are such a small percentage of possible matches.
U.S. Army Maj. Burton T. Newman, brigade surgeon for 4th BCT, 101 Abn. Div., and native of Tallahasee, FL, explained that DNA has specific markers called human leukocyte antigens or HLA. There is greater likelihood the donor cells will reproduce in transplant when these DNA markers are closely matched.
"Because half of our DNA comes from our mothers and then the other half from our fathers, the best chance of finding a match is from immediate family," Newman said.
Patients from minority groups have an additionally difficult time finding matches.
Information from the National Cord Blood Program states there are differences in the frequency of certain HLA types among ethnic groups; therefore, patients are more likely to find a good match among donors from their own ethnic group. African-American patients who need bone marrow transplantation have an especially hard time finding an unrelated bone marrow donor for three reasons. The first is that Blacks make up only 12 percent of the U.S. population and, thus, fewer potential donors are available. The second reason is the greater variation in HLA-types among people with African ancestry than in any other group. And third, some people who have both African and European or other ancestry may have novel combinations of HLA types that are not found in either parental population.
Coincidently, Harvey's parents are of African-American and Caucasian descent.
"If I have a chance to offer someone the opportunity for them to continue their life, I don't really feel like there is a choice," Harvey said. "It is such a small price for happiness. I know what it is like to lose someone close… If this is someone's one shot at hope, why not do it? I like to think that if the situation were reversed, that someone would do the same for me."