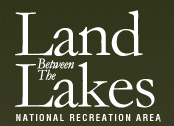 Golden Pond, KY – Land Between The Lakes (LBL) National Recreation Area will re-open Rushing Bay, Duncan Bay, Duncan Lake, Smith Bay, Fulton/Honker Bay, Honker Lake Refuge, Long Creek Waterfowl Refuge, and portions of Energy Lake on March 16th. Hematite Lake will also be open March 16th for bank fishing only. 
"These areas are closed November 1st through March 15th, primarily as waterfowl and eagle refuges. We appreciate public cooperation in protecting these important areas for wildlife," said Steve Bloemer, LBL Wildlife Biologist. "The majority of wintering eagles and waterfowl will have begun migrating back north by early to mid-March, permitting the refuges to be re-opened."  «Read the rest of this article»
APSU Men's Baseball

Oxford, MS – Austin Peay State University's baseball team came out on the short end of a wild first inning and lost 11-3 at No. 28 Mississippi in non-conference action, Wednesday night.
Austin Peay (5-2) began the game with three consecutive hits, second baseman Jordan Hankins' RBI single the last of three, but scoring the first run. Two batters later first baseman John Hogan added a run on a sacrifice fly, giving the Govs a 2-0 lead.
«Read the rest of this article»

Clarksville, TN – The Raymond C. Hand Pass pedestrian bridge on the Clarksville Greenway is temporarily closed because of safety concerns.
Recent heavy rains have caused a crack in a section of the paved walkway at the south end of the bridge.
City officials decided to close both ends of the bridge Wednesday afternoon in the interest of public safety. 
An engineer's report is expected Thursday that will help determine what repairs will be necessary so the bridge can be reopened as quickly as possible.
The remainder of the Greenway will continue to be open to the public.
Washington, D.C. If you changed your name as a result of a recent marriage or divorce you'll want to take the necessary steps to ensure the name on your tax return matches the name registered with the Social Security Administration. A mismatch between the name shown on your tax return and the SSA records can cause problems in the processing of your return and may even delay your refund.
Here are five tips from the IRS for recently married or divorced taxpayers who have a name change. «Read the rest of this article»
APSU Women's Basketball

Nashville, TN – For the third consecutive season, Austin Peay women's basketball team will meet Eastern Illinois in the Ohio Valley Conference Women's Basketball Championship. The 2011 tournament edition will pit the two teams against one another in a noon, Thursday, quarterfinal contest at Municipal Auditorium.
Fifth-seeded Austin Peay advanced to the quarterfinal round with a 71-64 first-round victory against eighth-seeded Murray State. Fourth-seeded Eastern Illinois received an first-round bye and will be playing its first tournament contest.
«Read the rest of this article»
Written by By U.S. Army Sgt. Christina Sinders
Task Force Currahee Public Affairs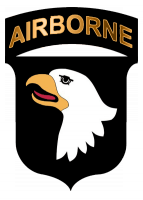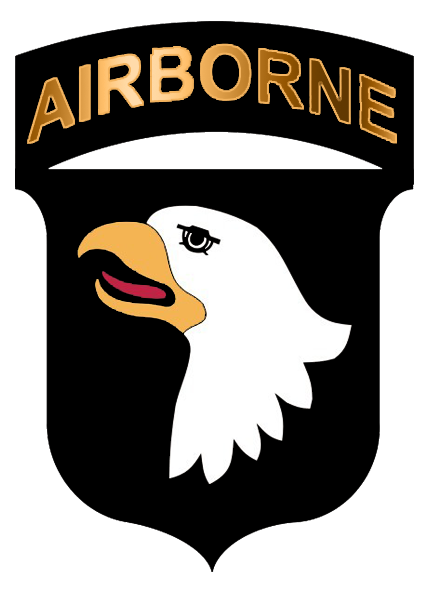 Paktika Province, Afghanistan – A new trauma center named after a fallen Task Force Currahee medic who sacrificed his life to save another Soldier officially opened at Forward Operating Base Sharana March 1st.
The Spc. Jordan Byrd Trauma Center is named in honor of a Task Force Red Currahee medic from Company A, 1st Battalion, 506th Infantry Regiment, 4th Brigade Combat Team, 101st Airborne Division, who died in YahYa Khel District October 13th.
«Read the rest of this article»
APSU Women's Basketball

Nashville, TN – Austin Peay State University women's basketball team survived a long second-half drought before downing Murray State, 71-64, in the Ohio Valley Conference Women's Basketball Championships first round, Wednesday at Municipal Auditorium.
Fifth-seeded Austin Peay (14-17) built a 19-point, 48-29, lead with 18:30 remaining in the second half. But that advantage nearly proved to be not large enough as the Lady Govs offense cooled off and then went cold later in the period.
«Read the rest of this article»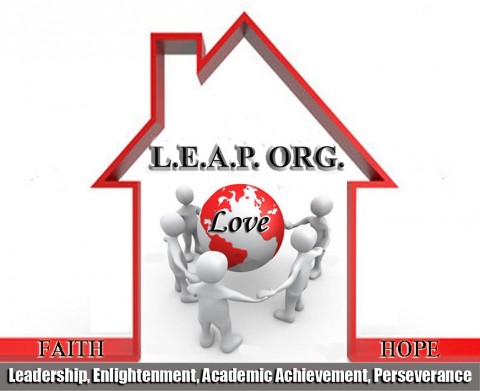 Clarksville, TN – On November 19th, 2010 a Clarksville resident signed her lease in the offices of Millan Enterprises to be the first single parent assisted under the LEAP Housing Program.
Through a partnership with Millan Enterprises, the LEAP ORG provides housing to low income single parents who find themselves in dire need of housing. «Read the rest of this article»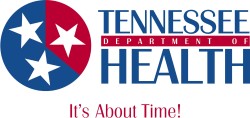 Nashville, TN – The Tennessee Department of Health is warning restaurant owners of individuals posing as health inspectors who call to arrange restaurant inspections and demand payment. TDOH has received a number of reports in recent days from Asian cuisine restaurants in several counties that have been contacted by someone asking to schedule an inspection and stating that the restaurant must pay a fee.
TDOH environmentalists do not demand nor collect payment for inspections of restaurants, and regular inspections are unannounced. «Read the rest of this article»

Clarksville, TN – The Clarksville Police Department is looking for assistance to identify two Aggravated Robbery suspects. The robbery occurred  December 28th, 2010 around 2:16am, at the Minit Mart, 1230 Peachers Mill Road.
The robbers ran to the store from behind a dumpster and left on foot the same direction.
«Read the rest of this article»