Clarksville, TN – The City of Clarksville Parks & Recreation Department is excited to announce its keynote speaker for the first-ever Clarksville Sports Festival Coach's Legends Award Banquet – Austin Peay State University Coach Dave Loos.
The banquet, which will be held at 6:30pm, March 25th at the William O. Beach Civic Hall in Veterans Plaza, will honor both current and past coaches who are or have made a unique difference and solid contribution to sports and athletics in the Clarksville-Montgomery County area.
Coach Loos, head basketball coach and athletic director at APSU, is well known in the community for his accomplishments, but also respected by his peers for his coaching ability. Coach Loos is the only coach in OVC history to have five "Coach of the Year" honors.
Coaches who are currently coaching or coached in 2010 are invited to attend this free event. A ticket is required to attend and can be picked up at the Parks & Recreation main office downtown. Because of space limitations, only 200 tickets are available. Last day to pick up a ticket is March 18th.
Nominations for the Legends Awards are still being accepted. The Legends Awards consists of two categories: Coach of the Year and Legends Old School Coach. Nominated coaches will be judged according to the following criteria: contribution, effectiveness, development, leadership, and commitment.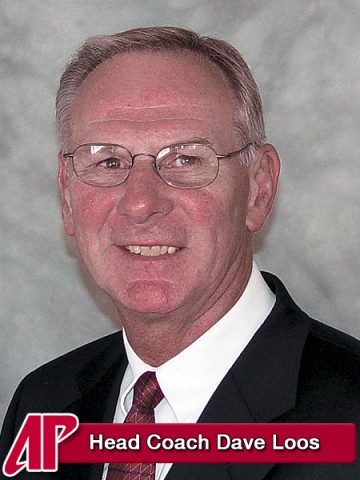 All Coach of the Year nominees must reside or coach in Clarksville-Montgomery County and have coached a sport to completion during the 2010 calendar year. Up to 10 finalists who have made a notable contribution to a sport in the local community will be recognized and one winner will take home top honors, the Coach of the Year award.
The Legends Old School Coach Award will recognize up to five coaches who have made a tremendous impact on the lives of athletes in the community in prior years and is no longer coaching; has retired or who is now deceased. Nomination forms are available to pick up at the Parks & Recreation main office, downloaded or completed online at www.cityofclarksville.com/parks&rec/events.php. All nominations must be received by 4:30pm March 7th.
For more details on the Clarksville Sports Festival Legends Awards, please contact the Clarksville Parks and Recreation Office at 931-645-7476 or visit www.cityofclarksville.com/parksandrec.