APSU Men's Baseball

Clarksville, TN – Austin Peay State University's baseball team will look to overcome a midweek slump with a pair of games in the Riverview Classic, beginning at 3:00pm, Friday against Eastern Michigan, followed by a 2:30pm, Saturday tilt with Alabama A&M.
Eastern Michigan and Alabama A&M will square off with each other twice during the Classic; the first coming at 11:00am, Saturday as the opener to a doubleheader. The final game will be a 1:00pm, Sunday contest.
«Read the rest of this article»
Seasonally Adjusted Rate Up 0.1 From December
Nashville, TN – Tennessee Commissioner of Labor & Workforce Development Karla Davis announced today Tennessee's unemployment rate for January was 9.5 percent, up 0.1 from the December rate.  The national unemployment rate for January 2011 was 9.0 percent, 0.4 percentage point lower than the December rate.
"Tennessee's unemployment rate has remained stable since last July," said Labor Commissioner Karla Davis. "Long-term employment growth is continuing, and our unemployment rate is much improved from last January's 10.4 percent." «Read the rest of this article»
APSU Women's Tennis

Clarksville, TN – Austin Peay State University women's tennis team returns to action with a three matches in four days, beginning with a 2:00pm, Friday match at Southern Illinois. The Lady Govs continue on the road with a 10:00am, Saturday Ohio Valley Conference match at Southeast Missouri, before returning to Clarksville for a 2:00pm, Monday match against Kennesaw State.
"We're looking forward to these matches," head coach Malik Tabet said. "We played Southern Illinois tough last year and it's going to be another tough one this time."
«Read the rest of this article»
 APSU Women's Basketball

Nashville, TN – Austin Peay State University women's basketball team let another halftime slip away, but for the second consecutive day they rallied in the closing minutes to secure a 78-72 victory against Eastern Illinois, Thursday, in the Ohio Valley Conference Women's Basketball Championship's quarterfinal round.
«Read the rest of this article»
Dallas, TX – Soda and other sugar-sweetened beverages such as fruit drinks are associated with higher blood pressure levels in adults, researchers report in Hypertension: Journal of the American Heart Association.
In the International Study of Macro/Micronutrients and Blood Pressure (INTERMAP), for every extra sugar-sweetened beverage drunk per day participants on average had significantly higher systolic blood pressure by 1.6 millimeters of mercury (mm Hg) and diastolic blood pressure higher by 0.8 mm Hg. This remained statistically significant even after adjusting for differences in body mass, researchers said.
«Read the rest of this article»
The Downtown Clarksville Association proudly presents the First Thursday ArtWalk this THURSDAY, March 3rd, from 5:00pm to 8:00pm
Clarksville, TN – You're invited to join the merchants of Historic Downtown Clarksville for the monthly Art Walk, on March 3rd, from 5:00pm till 8:00pm. Participating merchants include The Austin Peay State University

Downtown Gallery, The Downtown Artist Co-op, ARTifacts

Emporium, The Framemaker, Hodgepodge, Ingredients, The Roxy Regional Theatre

, Rogates Boutique, and Visions Metaphysical Boutique. «Read the rest of this article»
Nashville, TN – Refunds totaling more than $1.1 billion may be waiting for nearly 1.1 million people nationwide who did not file a federal income tax return for 2007, the Internal Revenue Service announced today.
In Tennessee alone, $17, 049,000 in refunds may be waiting for 17,200 people.
To collect the money, a return for 2007 must be filed with the IRS no later than Monday, April 18th, 2011. The IRS estimates that half of these potential 2007 refunds are $640.00 or more. In Tennessee, half of the refunds are $633.00 or more. «Read the rest of this article»
APSU Women's Softball

Clarksville, TN – Austin Peay State University's softball team looks to end its recent losing streak this weekend as it participates in the 21-team Buzz Classic, hosted by Georgia Tech at the Twin Creeks Softball Complex in Woodstock, GA.
The Lady Govs (2-11) enter this weekend's games having lost their last six contests, including all five games at the University of Mississippi Red and Blue Classic last weekend.
«Read the rest of this article»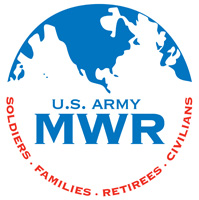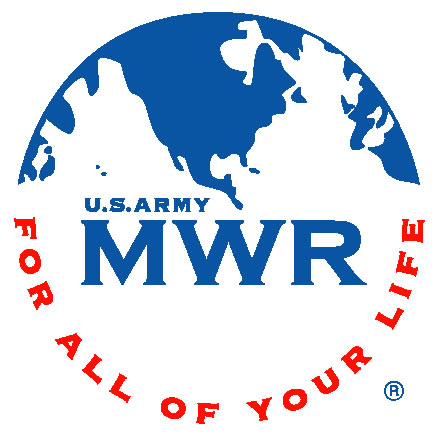 Fort Campbell, KY – On Sunday, March 6th, at 2:00pm get ready to lay some bones in the Post Wide Domino Tournament. Trophies will be awarded to the top three finishers.
On March 20th, show off your talent in the DW Rec. Talent Contest. Trophies will be awarded to the top two finishers in the following adult categories: vocal, vocal/instrumental (group or soloist), vocal group, vocal duet, dance, instrumental, spoken word, specialty, youth (ages 13-18) and child (ages 6-12). Contestants will meet at 1:00pm, with the contest starting at 2:00pm. All contestants must turn in their registration form by close of business March 19th. «Read the rest of this article»


Clarksville, TN – The City of Clarksville Parks and Recreation Department invites you to attend a guided nature hike at The Clarksville Greenway, located at the end of Pollard Road. The nature hike will take place Saturday, March 19th from 8:00am to 9:00am.
Dr. L. Dwayne Estes, Associate Professor of Biology at Austin Peay State University, will be leading the guided hike. Dr. Estes will educate hikers by identifying different plants and trees along The Clarksville Greenway.
The guided nature hike is free to participants.
For information on the guided nature hike and other outdoor adventures, feel free to visit www.outdoorclarksville.com.