After Request from the Haslam Administration, Republican Legislator Leads Top Education Initiative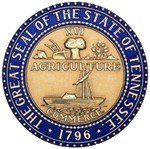 Nashville, TN – After announcing his legislative package, Governor Bill Haslam's Administration asked Representative Bill Dunn (R—Knoxville) to guide one of his main proposals for education reform through the General Assembly.
House Bill 2012 is a common sense reform that builds on the work accomplished in First to the Top and ties teacher tenure decisions to teacher effectiveness as measured through the evaluation system. It requires a proven track record of excellence in the classroom before an educator may become eligible for this extra layer of job protection.
The legislation is part of a targeted package to bring accountability to education and, more importantly, make student achievement the top priority for Tennessee.
Governor Haslam stated, "We have many great teachers in our State, and these reforms will serve to elevate the teaching profession, make tenure a more meaningful process that rewards our best teachers, and make it clear that we believe every student in Tennessee deserves a great teacher and a great education."
Rep. Dunn remarked, "I am grateful for the opportunity to lead this legislation through the House and I will make sure we address this issue as quickly as possible with input from all interested parties, including our teachers. Governor Haslam has a strong vision for education in Tennessee. He believes we must promote student achievement and reward teaching excellence. In the long run, this equips our children with the knowledge and skills they will need to make Tennessee a more dynamic and competitive economy."