Written by U.S. Army Staff Sgt. Matt Graham
Task Force Currahee Public Affairs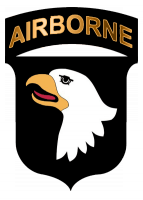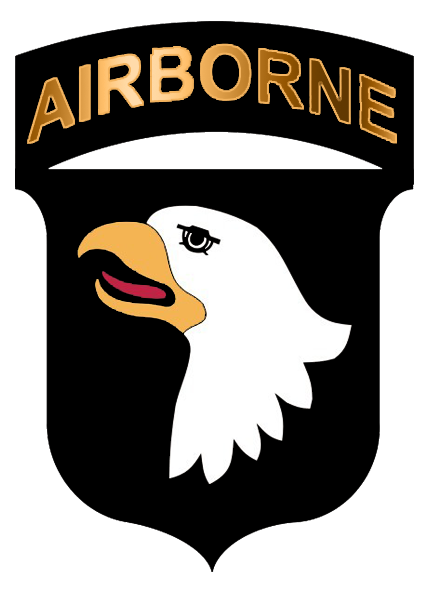 Paktika Province, Afghanistan – Coalition forces and the government of Sharana in Paktika Province instituted a cash-for-work incentive program recently.
The program, which officially kicked off January 5th, uses commander's emergency relief program funds to pay Afghans for cleaning the area around the Sharana bazaar. 
The idea came from U.S. Army Capt. Todd Tompkins, commander of Headquarters and Headquarters Company, 1st Battalion, 506th Infantry Regiment, 4th Brigade Combat Team, 101st Airborne Division.
"I wanted to take advantage of the CERP funds and put it to good use," said Tompkins, a native of Willoughby, Ohio. "I also wanted to do something positive in the Sharana Bazaar … to make the biggest impact in letting the people know that the local government, Afghan National Security Forces, and coalition forces are here to help. I wanted to assist in connecting the local government to the people."
CERP funded projects are one of the main strategies coalition forces use in their counterinsurgency program and to help the local governments build their provincial infrastructure.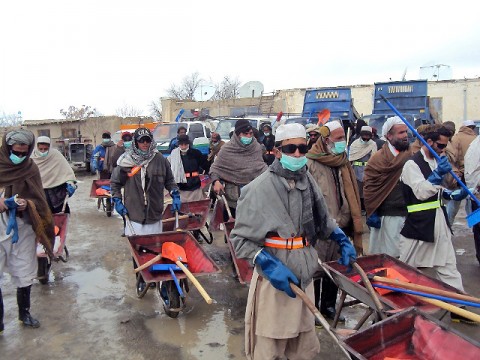 Tompkins said this initiative kills two birds with one stone – employing Afghans and cleaning up the town.
"The elders had asked me about picking up the trash in the bazaar. It makes sense because I know I always feel better about where I live when I don't see any trash on the ground," said Tompkins.
Tompkins worked closely with the mayor of Sharana, Mohammed Zahir, to formulate a comprehensive plan. They created a budget of $5,000 per month to pay the workers, maintain the equipment and pay for fuel for the vehicles. They also worked out a pay scheme for workers, drivers and the foreman.
CERP money was also used to buy uniforms and supplies for the 40 workers as well as make repairs to the vehicles needed to haul it away.
"We are happy that this program is in place," said Zahir. "We want to work toward being able to support ourselves, and the coalition forces are helping to make that happen."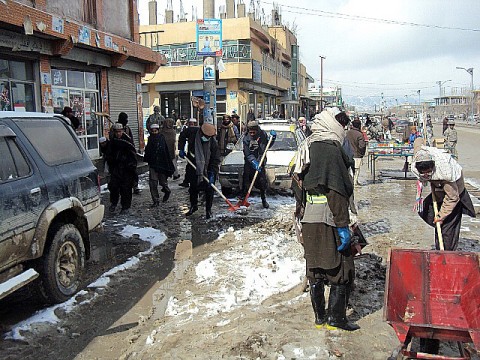 Eventually, Zahir will solely run the trash pickup program.
"We are going to fund this project for an additional two months," said Tompkins. "Then, once we can show success of the program, we are going to ask the governor of Paktika for the money to fund this project from the funds he receives from the Government of the Islamic Republic of Afghanistan.
"If an Afghan male was looking for a way to make a living, sometimes he only had one option, which was to turn to fighting and working for the insurgents," said Tompkins. "Hopefully, programs like these are giving someone the opportunity to work and support themselves or their families, who might not otherwise have that choice."