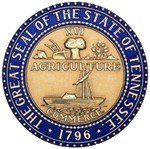 Nashville, TN – State Senator Tim Barnes (D-Adams) and State Representative Joe Pitts (D-Clarksville) want to help Tennessee military families by extending unemployment benefits to individuals who leave their jobs to accompany their spouses on a military transfer.
"Tennessee has long been known for its support of our armed forces," Barnes said. "This is one key way we can show our military families that we recognize the sacrifices they make every day for our state and our country."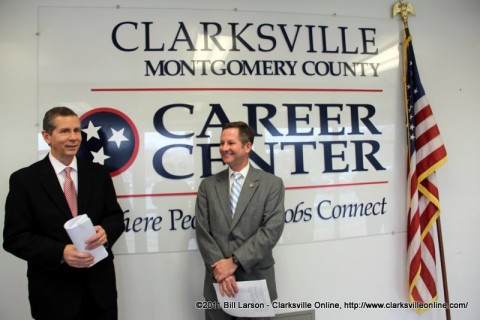 The bill ( SB884/HB984) would require the state to pay unemployment benefits for those who left their jobs as a result of a spouse's military transfer. More than 1,700 Tennessee military spouses are employed and have to transfer each year.
Tennessee is one of only 12 states that do not currently provide unemployment benefits for military spouses forced to leave their jobs due to a military transfer. Tennessee would likely see about 73 unemployment claims from military spouses each year, according to the state Department of Labor and Workforce Development, resulting in an estimated cost of less than $278,800.
"Military families are a major part of our culture, our economy and our way of life here in Montgomery County," Pitts said. "Our neighbors, our friends and our heroes will benefit from the small gesture of thanks that this bill provides."
The House version of the bill is in subcommittee.
Video
Bill Information for SB0884
HB 984 ­SB 884
March 2nd, 2011
Summary Of Bill: Authorizes an individual whose spouse is a member of the armed services of the United States to collect unemployment benefits if the individual has left employment to accompany the spouse due to a military transfer. Requires funding for these benefits to be paid from the General Fund. Prohibits the payment of these benefits from having an adverse effect on the employer's experience rating for purposes of determining premiums.
Estimated Fiscal Impact:
Increase State Expenditures ­ $278,800
Assumptions:
Based on information provided by the Department of Labor and Workforce Development and the U.S. Department of Defense, there are approximately 20,800 military personnel living in Tennessee (2,500 stationed in Tennessee + 18,300 stationed at Fort Campbell in Kentucky, residing in Tennessee).
According to the Department of Labor and Workforce Development, approximately one­half are married and one­third are transferred each year, resulting in 3,432 spouses of transferred military personnel each year (20,800 x 50% x 33%). Approximately one­half of these spouses are employed, resulting in 1,716 potential unemployment claims each year.
The average weekly benefit amount for unemployment insurance is $222.06, and the average duration of unemployment benefits is 17.2 weeks, resulting in an average of $3,819 per claimant.
Based on the above information, there will be approximately 73 claims in Tennessee each year. As a result, the recurring increase to state expenditures will be $278,787 (73 claims x $3,819 per claimant).
There will be no impact on state or local governments as employers. All benefits will be paid directly from the General Fund.
Certification:
The information contained herein is true and correct to the best of my knowledge.
James W. White, Executive Director
HB 984 ­SB 884