APSU Women's Softball

Morehead, KY – Austin Peay's softball team took a lead early against Morehead State, in the finale of the three-game Ohio Valley Conference series, but a late pinch home run by the Eagles proved to be the different in a 3-2 Lady Gov loss.
«Read the rest of this article»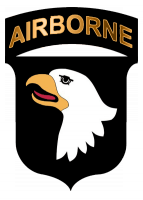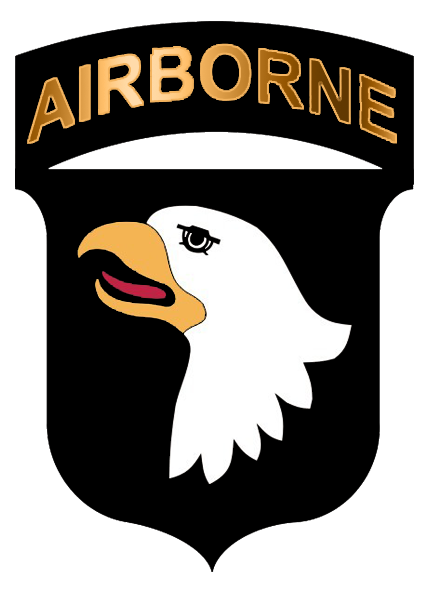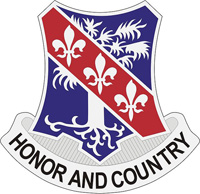 Afghanistan – A multimedia piece on a U.S. Army convoy on the last leg of the famed Grand Trunk Highway. The Jalalabad – Kabul highway snakes it's way along the Kabul Gorge between the Hindu Kush Mountains. It is an essential route for caravans heading into Afghanistan's capital city of Kabul.
Late February 28th, it was an essential route for Soldiers from Forward Support Company G, 2nd Battalion, 320th Field Artillery Regiment, Task Force Balls, escorting a convoy through the shadow of the mountains.
APSU Men's Baseball

Jonesboro, AR – Left fielder Rolando Gautier had three hits to extend his hitting streak to 13 games as Austin Peay's baseball team posted its season's first road victory, 9-2, against Arkansas State, Sunday afternoon at Tomlinson Stadium.
«Read the rest of this article»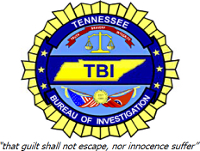 Nashville, TN – The Tennessee Bureau of Investigation is offering a $1,000 reward for information leading to the capture of two Louisiana fugitives believed to be on the run in the Jackson, Tennessee area. If spotted, the public should call 1-800-TBI-FIND (1-800-824-3463). In addition, Crimestoppers is also offering a $1,000 reward.
Law enforcement asking the public to be extra vigilant in looking for these two individuals and let authorities know if you have been approached or given money to the men. Also, tractor trailer drivers are being asked to come forward and let police know if they have picked up any hitchhikers in the Jackson, Tennessee area over the last few days.
«Read the rest of this article»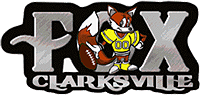 Clarksville, TN – The Clarksville Fox Woman's Football Team is hosting its 5th annual Easter Egg Hunt Saturday April 16th at 10:00am.
Come out to the Northwest Football field and join in on the fun.

«Read the rest of this article»

Clarksville, TN – Daniel Lee Hart was booked yesterday on 9 counts of reckless endangerment and 1 count of evading arrest.  He is currently in Montgomery County Jail on a $46,000 bond.
Luis Dechounders Espinal is still at large and Officers are looking for him.
«Read the rest of this article»
Market Commentary by Scott J. Brown, Ph.D., Chief Economist
The economic calendar was thin. Retail sales rose about as anticipated in February, but January figures were revised higher. The trade deficit widened sharply in January, suggesting that net exports may make a significant subtraction from Q111 GDP growth. Claims for unemployment insurance rose, but seasonal adjustment made the figures questionable (the underlying trend is down). Consumer sentiment sank in the mid-month reading for March, with a sharp plunge in expectations for the next six months and a pickup in inflation expectations – this was the first economic report that could reflect the recent surge in gasoline prices, and the results were not good.
Oil prices retreated, but remained a considerable worry for U.S. equity market participants. Libya tilted toward civil war. Moody's downgraded Spanish debt. A major earthquake hit Japan. «Read the rest of this article»


Clarksville, TN – The weekly Clarksville Parks and Recreation Department Recreation Report provides Clarksvillians with a glimpse at the activities and events that are available from the Parks and Recreation Department for them to enjoy together as a family.
This weeks highlights include:
Clarksville Sports Festival
Calling all coaches!
Get Outdoors
Baseball, Softball & T-ball Youth Recreation Leagues
Private Rentals
«Read the rest of this article»

The Roxy Regional Theatre kicked off their annual production of William Shakespeare's works with an adaption of the classic Hamlet. The play is a story where a ghost and a prince meet and in the end everyone ends up mincemeat.
Written in the early 1600's the play is considered today to be the greatest play written in the English language. Containing many of the bards most memorable lines, Hamlet can sometimes be daunting to audiences. This is not the case with the Roxy production; thanks to some very strong acting and great delivery by the primary cast members. The Roxy's version of Hamlet is very easy to follow and quite enjoyable.
«Read the rest of this article»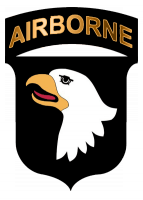 Fort Campbell, KY – In a flight Saturday evening, 210 soldiers of the 101st Combat Aviation Brigade returned home to Fort Campbell after a year deployed into the war zone of Afghanistan.
Family and friends of the returning soldiers had gathered together to give their loved ones a proper welcome home.
«Read the rest of this article»