Written by U.S. Army Sgt. Scott Davis
Combined Joint Task Force-101 Public Affairs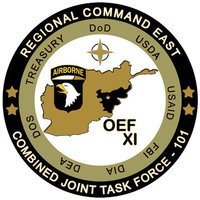 Bagram Airfield, Afghanistan – The M1249 military recovery vehicle made its debut at Bagram Airfield March 14th. This new vehicle will provide the U.S. military with the ability to recover any vehicle no matter the damage.

Representatives from the U.S. military sent a request out to any company willing to build a vehicle that could recover all military vehicles currently used including the Mine-Resistant Ambush-Protected vehicles, some of the heaviest vehicles used by the military. Navistar took the lead on the creation of the MRV.

"If a vehicle is stuck or damage and has at least one axle that will roll, the MRV can pick it up and take it home," said David Chapman, a field service instructor and mechanic for Navistar. "We have an order of 250 of these vehicles that will be heading to Afghanistan soon."

The military has been trying to replace its older version of the wrecker for the last couple years.

"We initially started this process in the summer of 2008 when we discovered the need for an MRV," said U.S. Army Maj. Tracy Kreuser, force management director for Combined Joint Task Force-101 and Regional Command-East and a native of Kenosha, WI. "With the threat of improvised explosive devices, we needed a wrecker that had a V-hull like the MRAP that would protect our guys when conducting recovery operations."

The order came to a total of $253 million but its capabilities could save millions by recovering vehicles that would otherwise have to be destroyed in place.

"The MRV has two 25,000-pound recovery winches, a 50,000-pound drag winch, a 30-ton boom with 280-degree rotation, not to mention the V-hull under the cab to protect the operators," said Chapman, a Minneapolis, MN, native. "In other words, the MRV has expanded capabilities with some new tricks the current wrecker doesn't have."

Service members will begin the 110-hour training on the MRV soon and Kreuser expects the new vehicles to be used in operations by the end of April.



Sections
News
Topics
Afghanistan, Bagram Airfield, Kenosha WI, Mine Resistant Ambush Protected Vehicles, Minneapolis MN, Regional Command East, Scott Davis