Increasing Colorful Fruit and Vegetable Consumption among Families
Clarksville, TN – March 23rd, 2011 through March 24th, 2011 is Spring Adventure for the families in public housing (Lincoln Homes, Summit Heights and Caldwell Lane) during spring break on March 23rd and March 24th.  The event dates are as follows: Lincoln Homes: Wednesday, March 23rd from 10:00am – 12:00pm; Summit Heights: Wednesday, March 23rd from 1:30pm-3:30pm; Edmondson Ferry Road neighborhood: Thursday, March 24th from 1:00pm-3:00pm.
This event comes during March's National Nutrition Month. The American Dietetic Association (ADA) comes up with a nutrition theme every year to promote healthy eating. The 2011 theme for March's National Nutrition Month is "Eat Right with Color." The Tennessee Consumer Education Program (TNCEP) and the Expanded Food and Nutrition Education Program (EFNEP) have put a spin on the theme to make it more kid-friendly, and have named the event "Eat the Rainbow."
We are encouraging families to eat a variety of colorful fruits and vegetables. We are equipping them with information on how the pigments in fruits and vegetables (known as phytochemicals) provide us with disease-fighting nutrients. These nutrients found in different color groups prevent cancer, lower cholesterol, support brain function, promote eye health, heart health, strong bones, and so much more.  Youth will actually get to taste the real fruit rainbow with a Rainbow fruit salad. The name of the salad was created as a spin-off of the Skittles trademark theme "Taste the Rainbow," but significantly healthier.
The children will also get a chance to grow their own rainbow with potting soil and lettuce seeds provided by our Tennessee State University Horticulturist, Karla Kean. There will be fun crafts, a sports activity organized by Montgomery County Coordinated School Health, Mesina Bullock, Nita Haynes and Katy Settle. A pet-and-see with chicks and bunnies. That's right, because baby chicks and bunnies like rainbows too. We are positive that the children will be thrilled to get a chance to pet live chicks and bunnies, and actually see where their eggs come from. This activity will be ran by Montgomery County 4-H Agents, Julie Newberry, and Trevor Beard. The children will also get a chance to sit and have a story read to them to promote healthy eating through literacy.
TNCEP and EFNEP thought that this event couldn't come at a better time during March's National Nutrition Month, and also during Clarksville Montgomery County School System's Spring Break week. This event allows youth to engage in learning activities in an interactive and creative way. Parents will enjoy their kids putting down the video games, getting some fresh air, and learning in a safe environment. With the rising costs of gas prices many people will not be traveling during this spring break, so we are hoping to be the perfect, free get-a-way event for families while on their "stay-cation".

There will be other stations that will be ran and organized by our other program partners such as: Tennder Care, and Montgomery County Health Department. This event was made possible through our devoted partners: Tractor Supply Company, the TNCEP Coalition, UT Extension Family and Consumer Sciences, Montgomery County Police Department, Clarksville Housing Authority, and community volunteers, who are essential to the success of our programs. Our partners and volunteers donate resources, and their time to these events, and without them much of what we do would not be possible.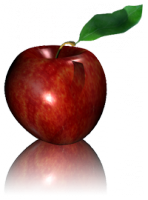 Events such as these are very important to our community, with the rising trends of obesity rates here in Montgomery County. Also, it has been determined that obesity is one of the top reasons for chronic diseases, such as arthritis, and diabetes, which also puts an economic strain on the community's resources.
If we can start with the children and create a lasting and memorable impact by informing them about the importance of healthy eating, and how it contributes to their health, making good grades, their level of performance when playing sports, and their confidence level, then we may just be able to influence youth to make positive health changes with regards to their diet, and that is the bottom line. 
We are also hoping that the children whose parents cannot make it to the event will go home, and influence their family to make positive changes to their diet as well.