APSU Men's Baseball

Normal, IL – Junior Jeremy Dobbs struck out 11 batters in the day's first game as Austin Peay's baseball team split a Saturday doubleheader – winning the opener, 3-2, before losing the nightcap, 9-2 – with Illinois State at Duffy Bass Field.
Dobbs (4-0) remained unbeaten this season with his 11-strikeout performance in the day's first game. It was the most strikeouts by an Austin Peay pitcher since Stephen Huff struck out 11 against Northern Illinois on February 27th, 2010. Dobbs finished the opener allowing two runs on five hits over 6.2 innings. Senior Ryne Harper picked up his first career save by pitching a scoreless ninth inning.
«Read the rest of this article»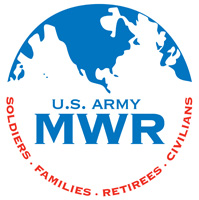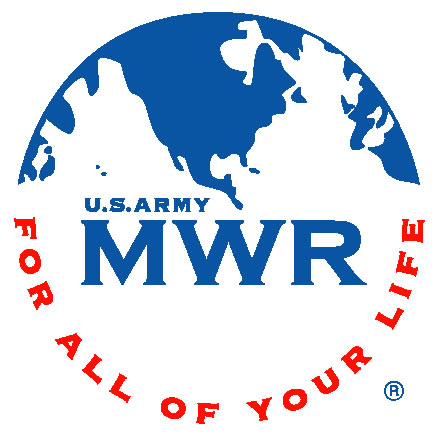 Fort Campbell, KY – Doing something for a good cause is always a great thing, but why not get something beneficial out it for yourself? With the 5K Hard Target Run/Walk you will not only run or walk to bring awareness to sexual assault and prevention during sexual assault prevention month, but you will also benefit from the physical exercise.
The run/walk will take place on April 7th at Fryar Stadium from 8:00am until 9:00am. Pre-registration is required and there is no cost to participate. You can also register the day of the race between 7:00am and 7:30am at Fryar Stadium. 
To register or for more information about the ACS Sexual Assault Prevention & Response Program's 5K Hard Target Run/Walk, please call the ACS Family Advocacy Program at 270-412-5498 or 270-412-5500.
APSU Women's Softball

Clarksville, TN – Austin Peay's softball team dropped an Ohio Valley Conference doubleheader to Eastern Kentucky Saturday afternoon at Lady Govs Field by scores of 5-3 and 11-2, in five innings.
In game 1, Austin Peay (4-18, 0-5 OVC) and Eastern Kentucky were scoreless after the first two innings of play, but the Colonels (15-9, 2-3 OVC) scored four times in the top of the third inning, as its first five batters reached base to open the inning.
«Read the rest of this article»
Washington, D.C. – When filing your federal income tax return, taxpayers can choose to either take the standard deduction or to itemize their deductions. The IRS has put together the following six facts to help you choose the method that gives you the lowest tax.
Whether to itemize deductions on your tax return depends on how much you spent on certain expenses last year. Money paid for medical care, mortgage interest, taxes, charitable contributions, casualty losses and miscellaneous deductions can reduce your taxes. If the total amount spent on those categories is more than your standard deduction, you can usually benefit by itemizing. «Read the rest of this article»
APSU Men's Tennis

Morehead, KY – Austin Peay State University men's tennis team bounced back from Friday's loss with a convincing 6-1 win against Morehead State, Saturday.
Perhaps the most important win for the Govs came at No. 1 doubles where sophomores Henrique Norbiato and Sean Bailey topped Bradley Bryan and Lovell Medcalf. After opening the season with nine-straight wins, Norbiato and Bailey had lost their last two, resulting in the Govs dropping both doubles' points.
«Read the rest of this article»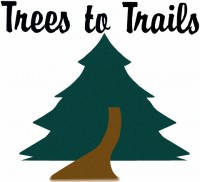 Clarksville, TN – The Friends of Dunbar Cave invites the public to participate in its twelfth annual Mulching Day at Dunbar Cave State Natural Area.
This year the group will use the mulch made from discarded Christmas trees to refurbish the picnic area and the dividers in the parking lot as well as to cover the walking trails. This is a perfect Earth Day Activity and community service project.  The mulch reduces soil runoff into the lake and cushions the trails for hikers. «Read the rest of this article»
APSU Women's Tennis

Morehead, KY – Austin Peay State University women's tennis team closed out the weekend with a 5-2 Ohio Valley Conference win at Morehead State, Saturday.
The win snapped a four-match skid for the Lady Govs, despite losing the doubles point for the third consecutive match. Austin Peay won all five singles matches to outlast the Eagles for the win.
«Read the rest of this article»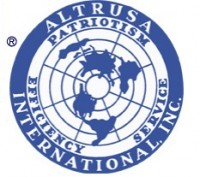 Clarksville, TN – Altrusa International of Clarksville, producters of the Dancing with the Stars have a few tickets remaining which will be available for purchase at the door for 7:00pm show. Dancing with the Stars is held in the APSU Music and Mass Communications Building (801 Marion Street) on Austin Peay State University.The ticket price is $30.00 each.
This years dancers include Melissa Schaffner, Britany Campbell, Conrad Edington, Ronnie Hunter and Jim Knoll. Clarksville Mayor Kim McMillan was scheduled to dance but was unable to due to knee injury. She was replaced by Melissa Schaffner.
«Read the rest of this article»
Clarksville, TN – In conjunction with Sunshine Week, Clarksville Mayor Kim McMillan announces details of an open budgeting process that will include the public and will help residents better understand what goes into building a budget.
The Mayor and finance staff will have budget hearings for city departments and city-funded entities beginning April 11th at City Council Chambers. All hearings, workshops and meetings regarding the 2011-2012 Budget will be open to the public, and the proceedings will be digitally recorded and posted on the City's website for those unable to attend. A copy of the proposed hearing dates is available on the City's website and is attached. «Read the rest of this article»


Clarksville, TN – It's that time of year again to lace up those running shoes and begin preparing for the 33rd Annual Queen City Road Race scheduled for Sunday, May 1st.
The Queen City Road Race event is a Clarksville tradition promoting fitness and fun for all ages. The 5K race route takes runners through the streets of Historic Downtown Clarksville, beginning and ending at Austin Peay State University's Governors Stadium, while the One Mile Movement takes you on an exciting tour of a portion of the APSU campus. Despite record-breaking rainfall during last year's race, hundreds of Clarksville-Montgomery County and Fort Campbell school students, teachers and family members participated.
«Read the rest of this article»