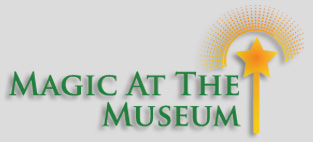 Clarksville, TN – The Customs House Museum will become "magical" on Saturday March 26th at 2:00pm, as "Magic at the Museum" launches a new series of magic shows for charity.  Better Homes and Garden Hometown Connection has signed on to present a wonderful afternoon filled with magic, balloon tricks, face painting for the children, and more!
The show will feature the amazing talents of Russ Nowack, of Hocus Pocus Entertainment, who will amaze and entertain children of all ages.

Your donation of $15.00 for adults, and $10.00 for children under twelve, will get you tickets to an amazing afternoon of magic, plus a admission to the museum. Tickets are available at Better Homes and Garden Real Estate, Customs House Museum, or online at www.magicatthemuseum.com.
Magic at the Museum is a fund raiser for Manna Cafe Ministries, during their Manna March Madness campaign to help feed the poor and homeless in our community.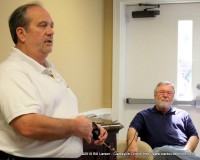 This made it a perfect fit for Maurice Vaughn, owner of the the local office of Better Homes and Garden Real Estate. "When Hank Bonecutter and Juli Morris approached us with the idea for Magic at the Museum it was a natural fit for us. Especially when they told us that the proceeds will be going to help the hungry. You see, I have always branded myself as a cook. I am someone who really enjoys cooking. So at Better Homes and Garden Hometown Connection we have made it our personal mission to try and help those who can't help themselves. It's rare that any company can use their marketing dollars not only to help their company but to also help those in need in the community."
Vaughn has an ongoing relationship with Mana Cafe Ministries. "One of our agents was involved in Mana Cafe (Eddie Ferrell), and he asked us if we would be willing to do some cooking for them one evening. So We did, and ended up feeding a couple hundred people, in the process touching our hearts. So we committed to doing it on a regular basis. The clients that Mana Cafe Ministries services are good people who are down on their luck, and need a little help," he said.
"I think that Magic at the Museum is a great thing for the community. People always say there is nothing to do in Clarksville, but there is a ton of great events in Clarksville like this one!" said Norwalk.
He gave a demonstration of his skills at the offices of Better Homes & Garden the other day. With me standing just a few feet from him and taking photos with my camera, I could not see how he managed any of his tricks. He wouldn't tell how they were done either, "Too much exposure to to the inner workings of magic can take the wonder out of it," he said.
Nowack continued, "People often ask me how many tricks do you know? I answer about two dozen. It's not how many tricks you know but how well you do them." Take it from me, he does them very well.
Produced by Bonehead Promotions, Magic at the Museum is another exciting fund raising event that not only raises money and awareness, but provides new and exciting entertainment for the community. Hank Bonecutter, of Bonehead Promotions, says, "The Customs House Museum is a fabulous place for the entire family, and their state of the art auditorium is perfect for a magic show of this kind". "Russ Nowack is an amazing entertainer, and we hope the entire community can come and enjoy the day, and raise money for a great cause".
When looking for places to hold the Comedy on the Cumberland series, Bonecutter discovered that the Customs House Museum features a state of the art auditorium. "It came to me one night that we could host a series of magic shows at the museum providing them with much needed exposure in the local community," he said. Juli Morris who is our account representative presented the idea to Maurice and Terry. After seeing the presentation they immediately signed on to be the presenting sponsor for the event.
Doors will open at 2:00pm, and show time is at 3:00pm. Get there early and tour the museum, and check out "Magic by Roger" in the lobby. Roger will be performing some of the most amazing balloon tricks you will ever see. Face painting for the kids is also included.
Magic at the Museum promises to be a great event, with three more events scheduled for 2011. Don't be left out, get your tickets today.
Photo Gallery