APSU Track and Field

Clarksville, TN – Austin Peay State University women's track and field team continues the outdoor season, Saturday, at the Alabama Relays, hosted by the University of Alabama.
Along with host Alabama, the Relays consists of Southeastern Conference members Auburn, Mississippi, Mississippi State, as well as Cincinnati, Indiana, Birmingham-Southern, Samford, Southern Miss and Alabama-Birmingham.
«Read the rest of this article»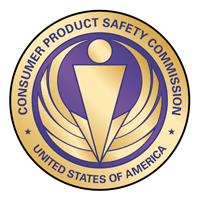 Washington, D.C. – The U.S. Consumer Product Safety Commission, in cooperation with the firm named below, today announced a voluntary recall of the following consumer product. Consumers should stop using recalled products immediately unless otherwise instructed.
It is illegal to resell or attempt to resell a recalled consumer product. «Read the rest of this article»
APSU Women's Softball

Clarksville, TN – Austin Peay State University's softball team was to host its second classic this season—the Lady Govs Classic—this Saturday and Sunday at Lady Govs Field, but because of a late cancellation by Southern University, the classic now will be a three-game series with Eastern Michigan.
Southern University called Austin Peay (5-20, 1-7 OVC) head coach Casey Dickson early Friday morning and told her due to the rain forecast for middle Tennessee during most of the weekend, it didn't seem prudent from a financial standpoint to come north and be unable to play or play a limited schedule.
«Read the rest of this article»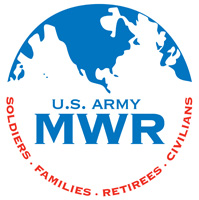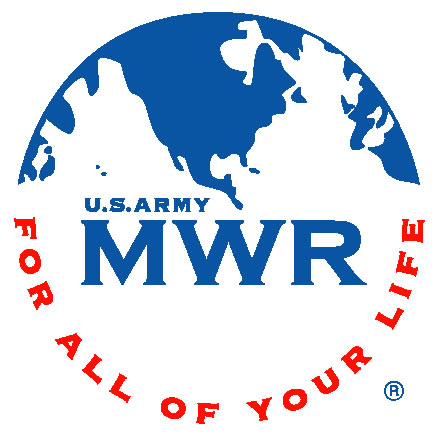 Fort Campbell, KY – Join Outdoor Recreation (ODR) for a Kid's Spring Fling Fishing day April 2nd from 10:00am to 1:00pm. We will meet at the Children's Fishing Pond, located near Lake Taal and the ODR Skeet Range. All kids must be accompanied by an adult 18 and older. All children 15 and under do NOT need to have a fishing permit. Any person who wishes to fish with their child and is over the age of 15 MUST obtain a fishing permit from ODR prior to this trip.
All bait and fishing equipment provided on a first come first serve basis. Feel free to bring your own gear. Cost is $5.00 per person and pre-registration is not required, but strongly encouraged.  «Read the rest of this article»
APSU Women's Tennis

Louisville, KY – Austin Peay State University women's tennis team took a 6-1 loss at Louisville, Friday afternoon at the Bass-Rudd Tennis Center.
The Lady Govs dropped the doubles point and lost five of six singles matches to give the Cardinals their second-straight win. It also continued Austin Peay's non-conference road skid, which is now at six games.
«Read the rest of this article»
Statement by Wayne Abrams, Chairman of CDE's Power Board

Clarksville, TN – Abrams stated, "I have received the latest Attorney General opinion regarding the legal make-up of the Power Board.  I felt certain the AG Opinion would come back in our favor, and it did.  This is the second AG opinion regarding CDE requested by the City since February and the second opinion to come back in our favor.  I hope now we can all move forward and focus on taking care of the citizens of Clarksville."
APSU Men's Baseball

Murray, KY – Austin Peay's baseball team opens the 2011 Ohio Valley Conference regular-season race when it travels to Murray State for a three-game series, Saturday-Sunday, at Reagan Field. The Govs and Thoroughbreds get the conference race underway with a 1:00pm, Saturday doubleheader followed by a 1:00pm, Sunday contest.
The Govs (9-10) still are seeking to end a recent slide that has covered the last nine games and seen them post a 2-7 record in that span. Austin Peay's offense has been a particular concern, posting a .212 batting average and scoring just 2.9 runs per game in that span. The Govs pitching staff has stayed the course during the swoon – hovering around its season average in ERA while actually lowering the number of walks it has issued (4.85 per nine innings during the stretch).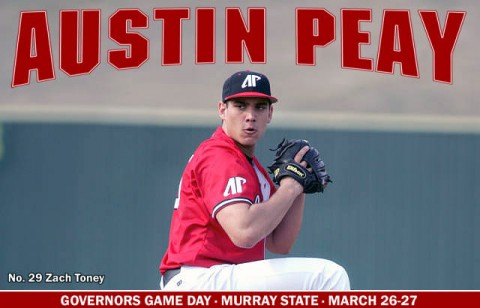 «Read the rest of this article»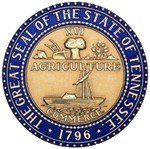 Nashville, TN – State Representative Joe Pitts and fellow members of the Montgomery County Delegation received a supplemental opinion from Attorney General Robert Cooper on Friday regarding former Clarksville mayor Johnny Piper's hiring as superintendent of CDE Lightband.
 
The opinion states that the power board may not be legally composed if it was formed under a 1935 state law creating municipal power boards, but it also states that the AG's office does not have sufficient information to determine if that is the case. «Read the rest of this article»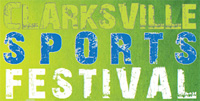 Clarksville, TN – Clarksville Parks and Recreation is kicking off its first-annual Clarksville Sports Festival to be held March 25th-26th, at the Foy Fitness Center located on the campus of Austin Peay State University, with a variety of sports, athletic and outdoor activities for the entire family.
The two-day celebration of sports and athletics in Clarksville and Montgomery County will feature several "zones" that will include not only clinics, demonstrations and interactive areas, but also seminars and even an exposition area where over 25 of Clarksville and Montgomery County's athletic and outdoor clubs and organizations will come together in one location. «Read the rest of this article»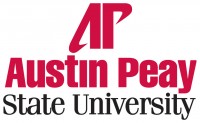 Clarksville, TN – Two student groups at Austin Peay State University have joined forces to raise money and educate the campus about the victims of the earthquake and tsunami that occurred in northeast Japan on March 11th.
The President's Emerging Leaders Program and Student Life and Leadership will sponsor a car wash at 9:00am, Saturday, March 26th in the parking lot of Chick-fil-a on Madison Street. PELP students and students who sign up through Student Life and Leadership's Saturday projects will work the car wash for donations only. «Read the rest of this article»