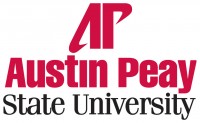 Clarksville, TN – Two student groups at Austin Peay State University have joined forces to raise money and educate the campus about the victims of the earthquake and tsunami that occurred in northeast Japan on March 11th.
The President's Emerging Leaders Program and Student Life and Leadership will sponsor a car wash at 9:00am, Saturday, March 26th in the parking lot of Chick-fil-a on Madison Street. PELP students and students who sign up through Student Life and Leadership's Saturday projects will work the car wash for donations only.
All donations will go to the American Red Cross to assist the victims in Japan. Students will wash cars until 3:00pm and every person who donates and has his or her car washed will receive a car decal, stating "I made a difference."
The students also will have educational programs around campus to show the damage and destruction still ongoing in Japan.
For more information, notify Alexandra Howard, assistant director of Student Life and Leadership, by telephone at 931-221-7837 or by e-mail at .