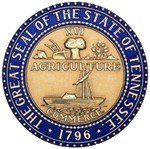 Nashville, TN – State Representative Joe Pitts and fellow members of the Montgomery County Delegation received a supplemental opinion from Attorney General Robert Cooper on Friday regarding former Clarksville mayor Johnny Piper's hiring as superintendent of CDE Lightband.
 
The opinion states that the power board may not be legally composed if it was formed under a 1935 state law creating municipal power boards, but it also states that the AG's office does not have sufficient information to determine if that is the case.
At the time of Piper's hiring, the CDE Lightband board was composed of seven members – all Piper appointees – who were to serve three-year terms, as laid out in the Clarksville charter. The state law provides for a different composition than the requirements in the Clarksville charter.  
The opinion also addressed a request regarding how to bring the board into compliance, should it be found to be improperly composed. The opinion states that neither the 1935 state law nor the charter provides such a remedy.  
Cooper earlier opined that the 1935 state law supersedes a Clarksville city law prohibiting elected officials from interviewing for a local department head position for one year after leaving office. Piper accepted the $140,000 superintendent job days before his mayoral term expired on December 31st, 2010.  
State Representatives Joe Pitts, Curtis Johnson, Phillip Johnson and Senator Tim Barnes requested the supplemental AG opinion on behalf of current Clarksville mayor Kim McMillan.