APSU Men's Baseball

Clarksville, TN – Austin Peay's baseball team opened Ohio Valley Conference play splitting a doubleheader at Murray State, Sunday. The Govs won the opener, 5-2, before falling in the nightcap, 3-2.
Austin Peay (10-11, 1-1 OVC) struck first in the opener, scoring twice in the third inning on RBI singles by catcher Matt Wollenzin and left fielder Jon Clinard.
«Read the rest of this article»
Written by U.S. Army Spc. Kimberly K. Menzies
Task Force Currahee Public Affairs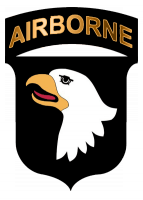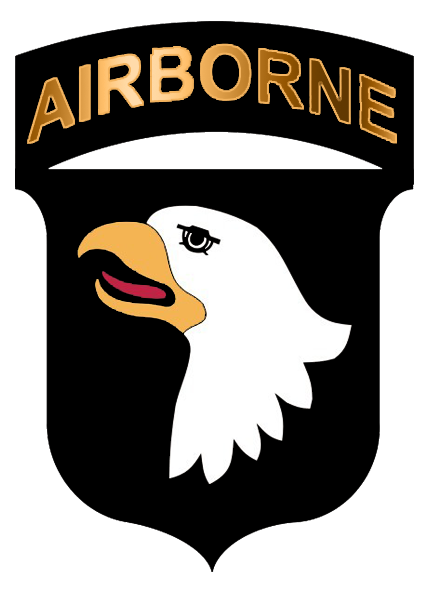 Paktika Province, Afghanistan – Six Afghan National Army route clearance company soldiers earned certificates for achievement and proficiency in marksmanship from Company A, 4th Brigade Special Troops Battalion, 4th Brigade Combat Team, 101st Airborne Division, Task Force Currahee, during a ceremony March 21st on Forward Operating Base Sharana.
"It felt great to be recognized," said Noor Muhammad, an ANA RCC noncommissioned officer.
«Read the rest of this article»
APSU Track and Field

Tuscaloosa, AL – Austin Peay State University women's track and field team saw a well-rounded effort at the Alabama Relays, this weekend, hosted by the University of Alabama.
While a number of athletes recorded personal bests during the meet, head coach Doug Molnar was pleased with his team's overall performance.
«Read the rest of this article»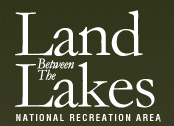 Golden Pond, KY – The Land Between The Lakes (LBL) National Recreation Area Advisory Board will hold its next meeting on Thursday, April 21st, 2011, at Kentucky Dam Village State Resort Park in Gilbertsville, KY.  The meeting will begin at 9:00am CST.  This meeting is open to the public.
The 17-member board was formed to provide input and advice to the Forest Service on means of promoting public participation in the Area Plan and environmental education programs at LBL. LBL is a 170,000-acre National Recreation Area located in Kentucky and Tennessee managed by the USDA Forest Service. «Read the rest of this article»
APSU Women's Softball

Clarksville, TN – Austin Peay's softball team withstood a three home run effort by Eastern Michigan to win the finale of a three-game series, Sunday afternoon at Lady Govs Field, 5-4, after dropping the suspended second game from Saturday, 3-1, in eight innings.
Austin Peay (6-22) — who had been limited to four total runs in the first two games against the Eagles — got thing going early, with juniors Catie Cozart and Amy Mills recording back-to-back one-out singles – followed by senior Tiffany Smith drawing a walk to load the bases.
«Read the rest of this article»
Clarksville, TN – Recently, spokespersons from the Tennessee Department of Health said that certain species of ticks that were uncommon in Tennessee are being found in new areas of the state.
The Tennessee Department of Health shared the information that tick species which used to be rare in Tennessee, such as Gulf Coast and Deer ticks, are now being found here and that tick-related illnesses have more than doubled in Tennessee since 2005.
This is due to climate changes in Tennessee. Both the Gulf Coast tick and Deer tick are associated with illnesses such as Rocky Mountain Fever and Lyme Disease. «Read the rest of this article»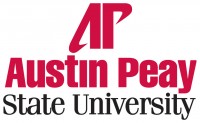 Clarksville, TN – The Austin Peay State University Women's and Gender Studies Program will celebrate 10 years of producing Eve Ensler's award-winning play, "The Vagina Monologues" next week.
The show, also sponsored by the Feminist Majority Leadership Alliance at APSU and the V-Day national effort, will be performed at 7:00pm, March 30th and 31st in Clement Auditorium. Tickets are $5.00 each. «Read the rest of this article»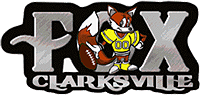 Clarksville, TN – The Clarksville Fox host their first game of the season againest the Chattanooga Locomotion at 7:00pm Saturday April 2nd at Northwest High School, 800 Lafayette Road. Admission is only $8.00 for adults and kids 5 and under get in free. Gates open at 6:00pm.
The Clarksville Fox is a fully volunteer non-profit semi-pro organization.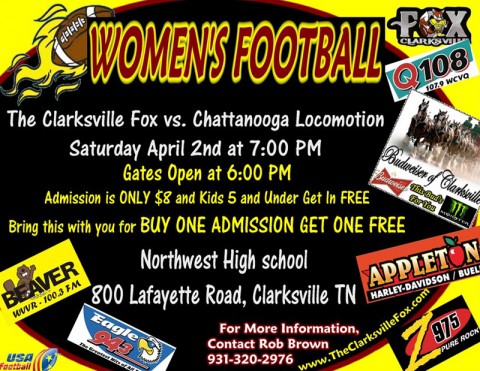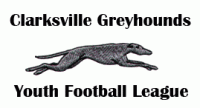 Clarksville, TN – The Clarksville Greyhounds Youth Football and Cheerleading will hold registration for the 2011 season on April 16th, 23rd and 30th at Governor's Square Mall from 10:00am-3:00pm. There are five age groups 5-6, 7-8, 9-10, 11-12 and 13-14. Players will be assigned to age groups based on their age as of July 31st.
 
The Clarksville Greyhounds are a member of the Tennessee Youth Football Alliance and will play teams from various areas throughout Middle TN.  All new players must bring a copy of their birth certificate. Come join in on the excitement!!!
For more information email or  call 931-472-6101. You can also visit our website at www.eteamz.com/clarksvillegreyhoundsyouthfootball
APSU Men's Football

Clarksville, TN – The offense produced two touchdown passes and a field goal, but it was the defense that impressed head coach Rick Christophel during Austin Peay State University's first spring football scrimmage, Saturday, at Governors Stadium.
"I was pleased with the effort on both sides of the football," Christophel said. "But what I was really pleased with was our front. Defensively, our front is like night and day from last year. It is a battle now. They came to play today and hopefully they will do that every week.
«Read the rest of this article»