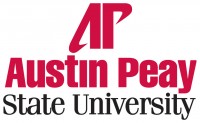 Clarksville, TN –  Enock Langat, an Austin Peay State University student in the Radiologic Technology Program, recently received a scholarship to the 2011 American Society of Radiologic Technologists Educational Symposium in Albuquerque, NM.
This all-expenses-paid scholarship will enable Langat to learn more about management, education and scholarly writing. He will also meet with the ASRT House of Delegates to learn about leadership roles in medical imaging.
The APSU Radiologic Technology Program offers students interested in health care careers the opportunity to earn a Bachelor of Science degree through the University's Department of Allied Health Sciences. Students who complete the required coursework and clinical internships and pass a national certification exam are qualified to work in hospitals and doctor's offices around the country, operating X-ray equipment, CT scanners and MRI scanners.
For more information on APSU's radiologic technology or medical technology programs, contact the APSU Department of Allied Health Sciences at 931-221-6455 or visit the website at www.apsu.edu/allied-health.