Ajax and Costco's Kirkland Signature brands both CR Best Buys for just six cents per ounce

Yonkers, NY – Store shelves are lined with dozens of dish liquids in a row of rainbow colors and a garden of scents but do the products heavily touted on TV have superior cleaning power? Not necessarily, according to Consumer Reports tests, which found that cheaper dish liquids clean just as well as their costlier counterparts.
Ajax and Kirkland Signature (Costco) were both very good at cleaning and cost just $0.06 per ounce, the least per ounce of the brands Consumer Reports tested, making them CR Best Buys. The full report is available in the May issue of Consumer Reports available on newsstands April 5th and online at www.ConsumerReports.org. «Read the rest of this article»

Clarksville, TN – On April 5th, 2011, around 11:00pm, a 47 year old man was involved in an altercation with another man at the intersection of Crossland Avenue and Madison Street. The altercation was caught on video which was turned over to police.
As witnesses were passing by, they saw the 47 year old man and another male standing in the street appearing as though they were going to fight. «Read the rest of this article»
APSU Men's Tennis

Clarksville, TN – Austin Peay men's tennis will look to finish strong with a 1:30pm, Friday match against Jacksonville State.
The Govs hope to continue a tear through Ohio Valley Conference play where they have won four-straight matches. So far, Austin Peay's only blemish has come at league-leader Eastern Kentucky, where the Govs lost a 5-2 match. With only the Gamecocks left for the Austin Peay, head coach Malik Tabet knows anything can happen during conference play.
«Read the rest of this article»
APSU Women's Tennis

Clarksville, TN – Austin Peay women's tennis closes the regular-season with a 1:30pm, Friday, match against Jacksonville State. Prior to the match, the Lady Govs will recognize Brittany Hays, the program's only senior.
The Lady Govs have won back-to-back OVC matches, against Eastern Illinois and at Murray State. Sophomore Carolin Weikard has played especially well as of late, winning four of her last five matches at No. 2 singles. Along with junior Vanja Tomic, who dropped her first-ever OVC match against UT Martin, the Lady Govs have been strong at the top.
«Read the rest of this article»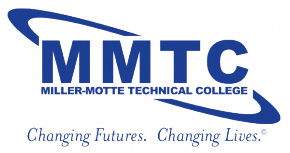 Clarksville, TN – In light of recent disasters in Japan, the students, faculty and staff of Miller-Motte Technical College (MMTC) created a campaign called Jeans for Japan to raise donations for the cause. Employees were encouraged to pay $1.00 to wear jeans instead of scrubs or professional attire.
«Read the rest of this article»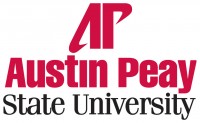 Clarksville, TN – Dr. Joseph B. Trahern Jr. was presented the 2011 Tennessee Board of Regents Chancellor's Award of Excellence in Philanthropy during the 53rd Annual Tower Club Dinner meeting at Austin Peay State University, held April 1st.
APSU President Tim Hall, who nominated Trahern for the award, said, "Though Dr. Trahern never taught at APSU, our institution has been fortunate enough to be the recipient of his extreme generosity. As a native of Clarksville, he understands the important role APSU plays in this community."
«Read the rest of this article»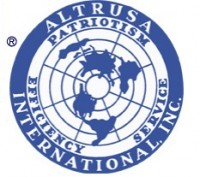 Clarksville, TN – The Altrusa International of Clarksville will hold their annual fern sale on Saturday April 9th at First Federal Savings Bank, 1929 Madision Street, next to Hardee's.
The huge ferns are only $16.00 with proceeds going back into the Clarksville Community for bettering education and community needs.
«Read the rest of this article»

Clarksville, TN – On April 6th, 2011, around 8:48pm, a multi-car crash sent four to the hospital and closed Trenton Road for 1 ½  hours. A Honda Accord driven by Kenneth Owensby, 50 was traveling south on Trenton Road without his headlights on.
A Mazda Pickup, driven by Garrett Potts, 19, pulled out of a private residence in front of the Honda to head southbound. The Honda then crossed the center line into the northbound lane of Trenton Road colliding with a Chevrolet pickup, driven by Robert Whitlow, 72. The Honda continued on and sideswiped a Toyota Camry, driven by Amanda Kellett, 30, also traveling northbound.
«Read the rest of this article»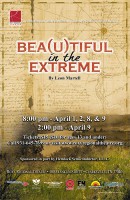 Clarksville, TN – Taking a chapter out of the history books and bringing it to life is what the Roxy Regional Theatre has done with their production of Bea(u)tiful in the Extreme. The play follows the life of Meriwether Lewis through a series of flashbacks from his youth, the grand journey with William Clark and across a young America, through to his untimely death.
The plot recounts encounters with the hospitable but doomed Mandan people, raging rapids, various pests and pestilences, suspicious Lakota warriors, frozen mountain passes, and York, a slave who is seeking to develop his own ideas of freedom.
«Read the rest of this article»



Clarksville, TN – Clarksville Parks & Recreation is excited for the upcoming 5th Annual Doggiepalooza. This free event will take place May 7th from 1:00pm to 4:00pm, at the Heritage Park Bark Park. Bring your 4-legged family members for a day full of demonstrations, contests, prizes and much more!
«Read the rest of this article»