APSU Men's Baseball

Clarksville, TN – Austin Peay's baseball team won the series opener, but could not complete the sweep as it split an Ohio Valley Conference doubleheader with Eastern Kentucky, 7-4 and 4-8, Saturday at Raymond C. Hand Park.
The two teams traded body blows in the second inning of the series opener, Austin Peay (14-15, 4-3 OVC) delivering the larger blow, scoring four runs in the frame to take a 4-2 lead. Catcher Matt Wollenzin tied the game with a two-run single and was followed by left fielder Cody Hudson's triple that gave APSU a 3-2 lead. Third baseman Greg Bachman extended the lead to two runs with his RBI single.
«Read the rest of this article»
APSU Women's Softball

Clarksville, TN – Austin Peay and Murray State split its Ohio Valley Conference doubleheader Saturday afternoon, with the Lady Govs taking the opener 6-5, while Murray State won the nightcap 12-2, on a day that the APSU on-campus softball facility was renamed Cheryl Holt Field in honor of APSU's first head softball coach and current senior women's administrator/assistant athletics director.
«Read the rest of this article»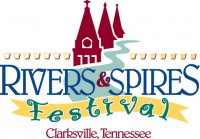 Clarksville, TN – It's hard to believe that another year has gone by and the biggest event of the season is less than a week away.
Next week, starting on Thursday the 14th, Rivers & Spires will kick off the three day festival with the Patchwork Premiere event from 4:00pm-8:00pm at Commerce and Hiter Street. And for those who have a need for speed, Mr. Speed will be paying tribute to the 70's favorite make-up clad band KISS. They will be on the Public Square Stage Thursday at 8:00pm. Then watch as the Historic Downtown Clarksville transforms into a shopping, dining and music filled destination. There will be an array of activities for kids and kids-at-heart. For those who have never attended, be prepared to have non-stop fun and be amazed at all that Clarksville-Montgomery County has to offer.
«Read the rest of this article»

Clarksville, TN – Lady Govs softball field officially became Cheryl Holt Field, Saturday afternoon, in dedication ceremonies prior to Austin Peay State University's softball doubleheader with Murray State.
Holt, who was Austin Peay's head volleyball coach for 23 years and has served in the University's athletics administration since 1997, was Austin Peay's first softball coach when the program was initiated in 1986. The dedication was part of APSU's Celebration of Women's Athletics weekend.
«Read the rest of this article»

Clarksville, TN – On April 9th, 2011, around 1:00am, there were three juveniles stabbed in a business parking lot at Papa Murphy's Take 'n' Bake (1571 Fort Campbell Blvd).  The details are sketchy, suspect information, and the stories conflicting about the events which led up to the stabbings.
From the limited information we have been able to gather, there were two large groups of girls that got into an argument at another club in Clarksville (we have been unable to validate the name of the club).  The argument continued after the girls left the club, in multiple vehicles, and traveled north on Fort Campbell Blvd. The group was arguing back and forth between the vehicles and a decision was made to pull onto a business parking lot at 1571 Fort Campbell Blvd to fight. «Read the rest of this article»
TDCI's Insurance Division giving educational support at Fort Campbell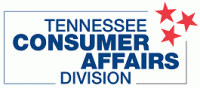 NASHVILLE, TN – Two divisions within the Department of Commerce and Insurance (TDCI) are providing financial relief and educational support to troops stationed at Fort Campbell.
Consumer Affairs is in the process of locating troops who were customers of companies that the Attorney General's Office sued as engaging in predatory and deceptive sales and lending practices against members of the U.S. military, and sending them reimbursement checks. The payments are from a settlement of that lawsuit. «Read the rest of this article»
Where you learn about your community, and all that we are!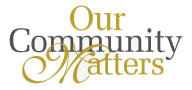 I am thrilled with the opportunity to write about community in this new column "Our Community Matters." As I sat down to write, I thought of many great topics that I could choose. I kept coming back to how important it is to me to feel connected to my community, to feel that I am a part of making it a better place; to feel I am participating and grounded- that I have roots here. Then it struck me and I realized that the feeling of being a part of something we call community – well, it's a soul thing. So I thought it would be interesting to do a survey modeled after the Knight Foundation's "Soul of the Community" Project. The survey helps cities discover what really attaches people to their community. Is it safe streets, great schools, affordable housing, health care access or is it something deeper that draws people to a certain place. What makes them want to put down roots and build a life there? «Read the rest of this article»
Clarksville, TN – It's time to enjoy some shopping and ministry at the R.E.O.C. Community Yard Sale. Reconciliation Evangelistic Outreach Center also known as R.E.O.C.  will host its first community wide yard sale Saturday, April 30th, 2011 from 7:00am to 1:00pm.
There will be incredible bargains on a large selection of items. This event will be held in the parking lot in front of the church. Signs will indicate where to turn and where to park. R.E.O.C. church members will run their own booths offering various gently used/never used items, concessions and more.
«Read the rest of this article»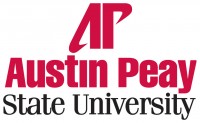 Clarksville, TN – Some 13 years after his untimely death, the artist and musician Tom Malone is still fondly remembered in the Clarksville community. People often speak reverently of the former Austin Peay State University art student's prolific and inspired output of work, ranging from painting to drawing to sculpture to jewelry to designing musical instruments and handcrafted furniture.
"To me, he glowed with creativity and I could sense that he had a better existence than me because he was able to let go of what was expected of him, exist through a job as a job and live life as an artist," local musician Syd Hedrick wrote in an essay on Malone in 1999. «Read the rest of this article»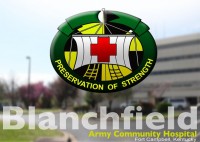 Fort Campbell, KY – Blanchfield Army Community Hospital (BACH) nurses kicked off the Army Nursing System of Care (ANSOC) April 6 in an outdoor ceremony. ANSOC enables the success of the Army Surgeon General's Culture of Trust initiative and helps Army Medicine transition from a healthcare system to a system of health.
Deputy Commander for Nursing Col. Joy Napper spoke to ceremony attendees about the focus areas which will continue to raise the standard of excellence within Army medicine.
«Read the rest of this article»