APSU Women's Golf

Clarksville, TN – Austin Peay's softball team had one bad inning Sunday afternoon, at Cheryl Holt Field, which led to it dropping the rubber-game of its three-game Ohio Valley Conference series against Murray State, 14-3.
Austin Peay (9-30, 413 OVC) saw the Racers send 15 hitters to the plate in the second inning, while recording eight hits and four walks, against three Lady Govs pitchers in scoring the 11 runs.
«Read the rest of this article»
APSU Men's Baseball

Clarksville, TN – Austin Peay saw a pair of early leads vanish, but built a third lead and held on for an 8-6 Ohio Valley Conference victory against Eastern Kentucky, Sunday, at Raymond C. Hand Park. The Govs won their second consecutive OVC series, 2-1, for the first time since the 2008 season.
Austin Peay (15-15, 5-3 OVC) led 1-0 after the first and 4-2 after the second inning only to watch Eastern Kentucky wipe out the lead and tie the game 4-4 after the top of the fourth.
«Read the rest of this article»
Clarksville, TN –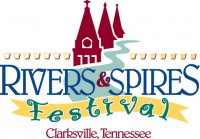 To maximize your fun at Rivers and Spires, start making your plans now. First, look at the options for parking because many streets are closed. You can get a map of where the events are by going to http://www.riversandspires.com. Make note of the streets that are closed so that you won't waste time by trying to enter them.
Next get a copy of the schedule, again at the Rivers and Spires web site. You will note that on Thursday and Friday, opening times are in the afternoon (4:00 p.m. and 5:00 p.m. respectively), but on Saturday, events begin at 10:00 a.m.
For almost every time slot, multiple choices are available. Look at the variety and make your list along with the location so that you don't miss anything you really want to see. With all the activities available, it is easy to get sidetracked and miss your favorites if you don't have a plan.
«Read the rest of this article»
APSU Men's Golf

Clarksville, TN – Coming off its season's best finish, Austin Peay State University men's golf team returns to action at Arkansas State's ASU Red Wolf Classic, played at RidgePointe Country Club, beginning with an 8:00am, Monday, shotgun start.
After battling through some early struggles, the Govs pulled off a fourth-place finish at the Grub Mart Intercollegiate, their last time out. That finish, however, was a product of a third-round collapse in which Austin Peay shot the tournament's worst round – coming after firing the tournament's best round, 18 holes earlier.
«Read the rest of this article»
APSU Women's Golf

Richmond, KY – Chelsea Harris couldn't have found a better time to round into top form.
With the Ohio Valley Conference tournament just two weeks away and Austin Peay State University women's golf team playing in its final regular-season tournament, Harris shot a one-under 71-the Sunday's low 18-hole score-to finish second in the EKU Lady Colonel Invitational. Harris, who was tied for 28th after a first-round 78, finished with a three-round 221, tying her with Toledo's Erica Rivard, just  one shot behind Morehead State's Emma Johnson.
«Read the rest of this article»
To Help Establish Local Kids' Natural Resource Programs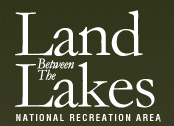 Golden Pond, KY – The U.S. Forest Service recently awarded $36,400 to the Soccer Kids into the Woods project at Land Between The Lakes (LBL) National Recreation Area.  The award is in support of conservation education programs that will provide local community children more opportunities to experience the great outdoors, learn about nature, and build a lasting commitment to conservation and land stewardship.
"The value of expanding our programs for children must not be underestimated," said U.S. Forest Service Chief Tom Tidwell.  "Young people are tomorrow's stewards of our public lands, and we have a duty to help them develop a lasting connection and passion for conservation of America's great outdoors." «Read the rest of this article»

New York, NY – Irritated consumers have moved bank giants, retailers, and other companies that continue to miss the mark on customer satisfaction into the Elite 8 of Consumerist.com's sixth annual "Worst Company in America" tournament. 
Top-seeded Bank of America, a fixture of the tournament since acquiring Countrywide, cemented their spot in the Elite 8 with a whopping 87 percent of the vote against DirecTV. They will face the world's largest retailer Walmart in the first match-up of the latest round.  «Read the rest of this article»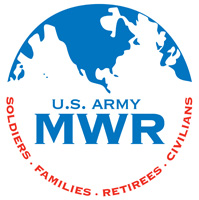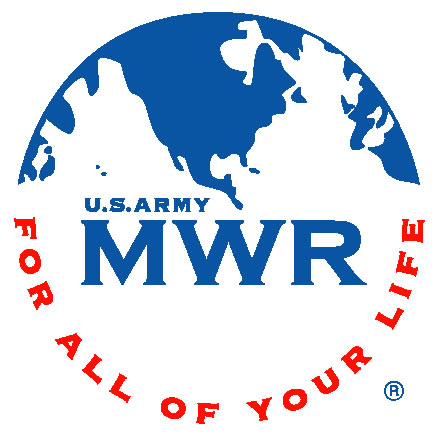 Fort Campbell, KY – Laughter and fun will be heard as flashlights light up the night as a new spin is put on a spring tradition. On April 15th youth ages 11 to 18 will hunt for eggs filled with candy and prizes in celebration of Month of the Military Child.
Bring your sense of adventure and a flashlight to Taylor Youth Center from 7:00pm to 8:30pm. Sign up early as there is a limited number of spaces available. Signups can be completed at Taylor Youth Center or at the Billy C. Caldwell CDC, Building 3301. «Read the rest of this article»
Levels Do Not Indicate a Health Threat
Nashville, TN – The Tennessee Department of Environment and Conservation reports that results from air monitoring for radioactive isotopes confirm that no threat to public health exists related to the incident at the Fukushima Daiichi nuclear power plant in Japan.
Routine and ongoing air monitoring performed by the state indicates the presence of very low levels of Iodine-131, an isotope linked to the Japanese power plant. Tennessee's results are consistent with sampling results reported by federal agencies, licensees and neighboring states. «Read the rest of this article»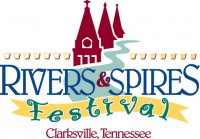 Clarksville, TN – Road closures for this week have been announced for the 9th Annual Rivers & Spires Festival in downtown Clarksville.
The following streets will be closed: «Read the rest of this article»