To Help Establish Local Kids' Natural Resource Programs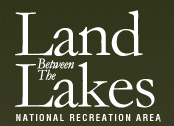 Golden Pond, KY – The U.S. Forest Service recently awarded $36,400 to the Soccer Kids into the Woods project at Land Between The Lakes (LBL) National Recreation Area.  The award is in support of conservation education programs that will provide local community children more opportunities to experience the great outdoors, learn about nature, and build a lasting commitment to conservation and land stewardship.
"The value of expanding our programs for children must not be underestimated," said U.S. Forest Service Chief Tom Tidwell.  "Young people are tomorrow's stewards of our public lands, and we have a duty to help them develop a lasting connection and passion for conservation of America's great outdoors."
The Soccer Kids into the Woods project will bring soccer players to public lands to play in nature, learn unique training activities, and then teach others.  There are four (4) levels of involvement with increasing numbers of participants and children reached in each level.  Participants will serve as ambassadors and teachers in soccer training camps to share resource issues and observations such as clean water, deforestation, and wildlife conservation.  During a regional Water Appreciation Day, kids will instruct others on the value of pure water—its conservation, its benefits for hydration and health, and the importance of plastic bottle recycling.
"We are truly thankful for our partners who are receiving funding today," said LBL Area Supervisor Bill Lisowsky.  "These projects are aimed at increasing access and inclusion so that urban and rural kids alike have opportunities to be active and learn about our great outdoors."
"As the lead grant partner for the Soccer Kids into the Woods project, we are very excited about this opportunity to encourage more kids to get outdoors and become physically active in the fight against childhood obesity," said Heidi Mueller of Futskilz Soccer Training, headquartered in Paducah, KY.
The Forest Service has been a leader in conservation education and recreation opportunities for more than a century.  The agency's conservation education programs build on the principles of education, stewardship, and skill development that result in career pathways for future stewardship leaders.  These same principles support the goals identified in President Obama's America's Great Outdoors report and by First Lady Michelle Obama's Let's Move Outside campaign and can also be a catalyst to help combat the rise in childhood obesity, diabetes, and heart disease.
The funding, which was already in this year's agency's budget, leverages existing partnerships and will be distributed to "More Kids in the Woods" projects and "Children's Forest" programs.  Nationally, the Forest Service has committed $1 million to these cost-share programs that build on long-term partnerships that will result in a roughly 2.5-to-1 return on the agency's investment.
The mission of the Forest Service is to sustain the health, diversity, and productivity of the nation's forests and grasslands to meet the needs of present and future generations.  The agency manages 193 million acres of public land, provides assistance to state and private landowners, and maintains the largest forestry research organization in the world.
Sections
News
Topics
Land Between the Lakes National Recreation Area, LBL, Paducah KY, U.S. Forest Service