APSU Men's Baseball

Clarksville, TN – In a game of big innings, Austin Peay's baseball team could not muster enough of them in a 17-6 non-conference loss to Western Kentucky, Tuesday night at Raymond C. Hand Park.
Austin Peay (15-16) posted the game's first big inning, scoring four runs in the first. Center fielder Michael Blanchard tied the game after racing around the bases following at error that allowed his fly out to find the ground. The Govs added three more runs with two outs in the inning one on catcher Matt Wollenzin's single and two more on shortstop Reed Harper's double, giving APSU a 4-1 lead.
«Read the rest of this article»

Clarksville, TN – Around 11:53am, a driver that failed to stop collided with the rear of one vehicle forcing it into the vehicle in front of it.
Traffic was backed up and stopped southbound in the area of Brookside Drive and Fort Campbell Blvd. when a GEO Metro, driven by Jonathan Rivera, 19 in the left southbound lane crashed into the rear of a Ford Explorer driven by Donald Leaser, 59 forcing it to crash into the rear of a GMC Envoy, driven by Jodi Vaughn, 50.
«Read the rest of this article»
APSU Women's Softball

Clarksville, TN – Junior Amy Mills' grand-slam highlighted a five-run fifth inning for Austin Peay, as the Lady Govs defeated the Tennessee Martin Skyhawks, 5-2, Tuesday afternoon at Cheryl Holt Field in an Ohio Valley Conference matchup.
Austin Peay (10-30, 5-13 OVC) junior Ashley Bolda was hit by a pitch to open up the inning, and move to second on a perfect bunt down the first-base line by senior Tiffany Smith.
«Read the rest of this article»

Clarksville, TN – Around 11:14am, a motorcycle rider sustained a possible fracture to his arm when a pickup driver turned in front of the motorcyclist.
Raymond Barnes, 28 of Fort Campbell KY, riding a Honda motorcycle was traveling south on Fort Campbell Blvd. Floyd Cooper, 46 of Clarksville, in a GMC Sierra was traveling north on Fort Campbell Blvd.
«Read the rest of this article»
APSU Men's Golf

Jonesboro, AR – Austin Peay State University men's golf team battled back from a disappoint first round to shoot a much-improved final round in the ASU Red Wolf Intercollegiate, hosted by Arkansas State at the par-72 RidgePoint Country Club.
The Governors shot a seven-over 295, Tuesday, to finish at 602 and in a 16th-place tie with fellow Ohio Valley Conference foe UT Martin in the 18-team field. Host Arkansas State rallied to win the event with a 566 while Central Arkansas was one stroke back followed by Jacksonville State at 571. Another OVC school, Murray State, was tied for seventh at 575 while future league foe SIU Edwardsville was in 10th (581) and Eastern Illinois in 15th (595).
«Read the rest of this article»

Clarksville, TN – Police are investigating an alleged robbery which occurred last night in the area of Timber Court apartments at the corner of Dunbar Cave and Old Russellville Pike.  On April 11th, around 9:53pm, officers were called to the area of Timber Court about a shooting in progress and a man possibly being shot in the leg.
A witness heard a gunshot and saw a man possibly being pushed out of a vehicle. The man who had been pushed from the vehicle fled on foot from the area.  When Police arrived on the scene they were unable to locate a victim or suspect in the area. A short time later, a 21 year old man showed up at the emergency room who had sustained a gunshot wound to the groin area. «Read the rest of this article»
APSU Men's Basketball

Clarksville, TN – Point guard Tyrone Caldwell and forward Marcel Williams, a pair of juniors who started early in their careers but found themselves serving as reserves in 2009-10, will not return to the Austin Peay State University men's basketball program in 2010-11.
Caldwell has indicated he is planning to transfer for his final season of eligibility. The 6-1 backcourt player started 25 games at point guard in his first two APSU seasons, but strictly came off the bench in 2010-11, losing the starting battle to senior Caleb Brown. He averaged 2.2 points per game, shooting 41 percent from the floor, and 1.7 assists per game, playing just 10 minutes per contest as a junior. «Read the rest of this article»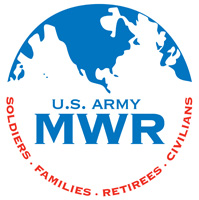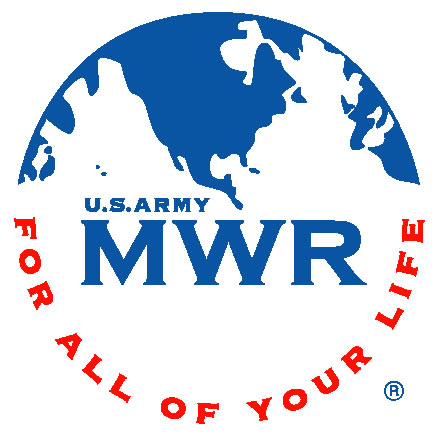 Fort Campbell, KY – Air Assault Auto wants to say welcome back to all the men and women who are serving our country and who have recently returned from deployment by providing a free lunch.
You deserve a break so come take a look around at all the services Air Assault Auto has to offer and enjoy a free lunch on April 15th, from 11:00am to 1:00pm. If you cannot make it on this day come visit another time when Air Assault Auto will be conducting their welcome back lunches each mid-month Friday.
Air Assault Auto is located at building 5300 on the corner of Airborne Street and Tennessee Avenue.
 
For more information about the welcome home lunches, please call Air Assault Auto at 270 956-3408.
76th Annual National Football League Player Selection Meeting
Thursday, April 28th-Saturday, April 30th, 2011 • Radio City Music Hall • New York City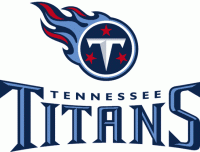 Nashville, TN – The Titans own the eighth overall selection and a total of nine picks in the 76th NFL Draft, a three-day event that begins April 28th and lasts seven rounds.
The NFL will conduct the draft from Radio City Music Hall in New York City, while Titans personnel will be headquartered at Baptist Sports Park in Nashville.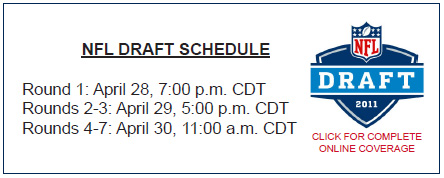 «Read the rest of this article»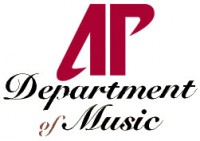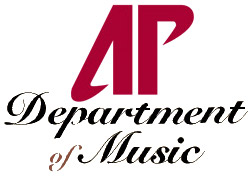 Clarksville, TN – The Austin Peay State University Choir and the APSU Chamber Singers are distilling an entire year into its most basic, visceral elements later this month with their final concert of the semester, "The Seasons."
The performance, which begins at 7:30pm on April 25th in the APSU Music/Mass Communication Building, will feature noted composers' musical interpretations of the four different seasons, with works being sung in English, Chinese, Japanese, French, Italian, Spanish and German. «Read the rest of this article»