Mike Strasinger, Nashville Sounds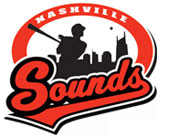 Nashville, TN – The Nashville Sounds lost to the Oklahoma City RedHawks, 6-5, on Thursday night at Greer Stadium to earn a four-game split.
First baseman Koby Clemens led the charge for Oklahoma City, hitting a home run with four RBIs in the contest.
Left-hander Chase Wright (0-1) began with two scoreless innings in relief in his 2011 Sounds debut, but ran into trouble in the top of the ninth inning. Wright allowed a hit sandwiched between two walks to load the bases, and then an RBI infield-groundout by Clemons for the go-ahead run.
«Read the rest of this article»
Taxpayers Filing Franchise and Excise Tax Returns, Gift Tax Returns, and Hall Income Tax Returns Have Until April 18th, 2011 to File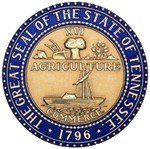 Nashville, TN – Taxpayers who normally file their franchise and excise taxes by April 15th, as well as those filing their individual income taxes and gift taxes by April 15th, have a few extra days to file this year, due to recently passed legislation.
House Bill 1992 / Senate Bill 1520, passed in the legislature April 11th, 2011 and signed by Gov. Bill Haslam on April 13th, officially extends the due date for franchise and excise tax returns, Hall income tax returns and gift tax returns to match the federal due date.  For 2011, this date is April 18th.  Returns normally due on April 15th that are postmarked on or before April 18th, 2011 will be considered timely filed.
Taxpayers should note that franchise and excise tax estimated payments are still due on April 15th.
The official due date for filing individual federal tax forms with the Internal Revenue Service is April 18th instead of April 15th due to observance of Emancipation Day in Washington, D.C. This legislative change in Tennessee allows taxpayers to effectively have the same due dates for their state tax returns as they have for their federal 1040 series return.
"This legislative action makes good sense for taxpayers in Tennessee," said Revenue Commissioner Richard H. Roberts. "Allowing our state's citizens the same extended due date available to them at the federal level will help eliminate confusion on part of our taxpayers and ensure they are given credit for filing timely."
About the Tennessee Department of Revenue
The Tennessee Department of Revenue is responsible for the administration of state tax laws and motor vehicle title and registration laws established by the legislature and the collection of taxes and fees associated with those laws. The Department of Revenue collects approximately 91 percent of total state tax revenue. During the 2009-2010 fiscal year, the department collected $10.1 billion in state taxes and fees. In addition to collecting state taxes, the Department of Revenue collects taxes for local, county and municipal governments. During the 2009-2010 fiscal year, local government collections by the Department of Revenue exceeded $1.9 billion. In collecting taxes, the department enforces the revenue laws fairly and impartially in an effort to encourage voluntary taxpayer compliance. The department also apportions revenue collections for distribution to the various state funds and local units of government. To learn more about the department, log on to www.TN.gov/revenue.
APSU Women's Tennis

Clarksville, TN – Junior Vanja Tomic and sophomore Carolin Weikard, of the Austin Peay State University tennis team, were each named first-team All-Ohio Valley Conference, as voted on by the league's coaches, Thursday, the league office announced.
It is the second-straight year for Tomic and Weikard to earn first-team All-OVC honors and also marks the third consecutive year for the Lady Govs to have a player named to the first team. Last season, Tomic was the league's Player of the Year and Weikard was Freshman of the Year as the Lady Govs won the tournament championship and advanced to play Georgia Tech in the NCAA Regional.
«Read the rest of this article»
Clarksville, TN – On Friday, April 15th, Callee's Too Sports Bar presents The Pink Extravaganza for Mz. Pink. Mz. Pink, 38, native of Chicago, and three time cancer survivor will be celebrating her birthday event with family and friends from 8:00pm – Midnight; promising to be filled with food, fun, and laughter. This event is to celebrate every cancer survivor, and to give added hope to those battling cancer. «Read the rest of this article»
APSU Men's Tennis

Clarksville, TN – Jasmin Ademovic, of the Austin Peay State University men's tennis team, was named Ohio Valley Conference Freshman of the Year to highlight the Govs postseason tennis honors. Ademovic, along with sophomores Henrique Norbiato and Sean Bailey, also were named All-OVC first team.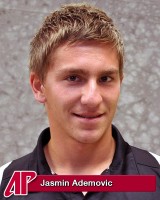 Not only is Ademovic the first Govs player to be named Freshman of the Year, it also was the first time in school history for the Govs to have three players earn first-team All-OVC accolades.
Norbiato picked up his second first-team selection and it is the first for Bailey, who was a second-team pick last year.
The three standout Govs led a team without an upperclassman to its best regular-season finish since the 1998 season, entering the 2011 OVC Tennis Tournament with a first-round bye as the overall No. 2 seed. «Read the rest of this article»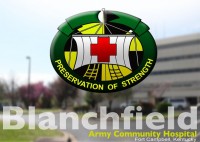 Fort Campbell, KY – Staff members from Blanchfield Army Community Hospital's Screaming Eagle Medical Home (SEMH) will host a booth on Franklin Street during Clarksville's Rivers and Spires Festival. Active duty Family members can talk to SEMH staff Friday and Saturday, April 15th and 16th at the annual Clarksville festival. SEMH staff can explain services offered at the clinic and they will provide the paperwork needed to eligible Tricare beneficiaries who would like to enroll.
"This is a wonderful way to learn more about the services that are offered at the community based clinic and to meet some of the staff members who take care of our active duty Family population living in the Clarksville community," said SEMH Group Practice Manager Ken Russell. «Read the rest of this article»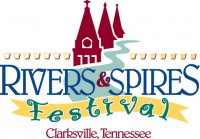 Clarksville, TN – The Roxy Regional Theatre will be opening Rivers & Spires this evening (Thursday) at 5:00pm on the Public Square Stage (in front of F&M Bank). The actors will be performing selections from THE CIVIL WAR.
So come downtown and catch some glimpses of The Civil War, coming next week to the Roxy.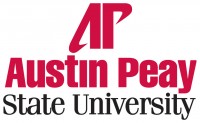 Clarksville, TN – On a stormy Monday afternoon, while tornado sirens blared across the Austin Peay State University campus, Mike Wilson, manager of the school's Geographic Information Systems Center, decided to talk about natural disasters.
"Suppose a tornado rips through here," he said, knocking on his wood desk to ward off the suggestion. "If that happens, local officials will need to do a preliminary damage assessment. That'll go to the state, and the governor will make a decision on whether to call in FEMA for a natural disaster. This app speeds that up."
Wilson motioned to his Android mobile phone. A year ago, his office, in conjunction with the Oak Ridge National Laboratory, developed an innovative new cell phone application known as the Disaster Mitigation and Recovery Kit (DMARK). The application allows emergency responders to document immediately any damage they come across following a disaster. «Read the rest of this article»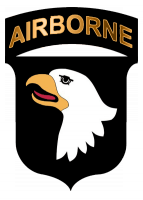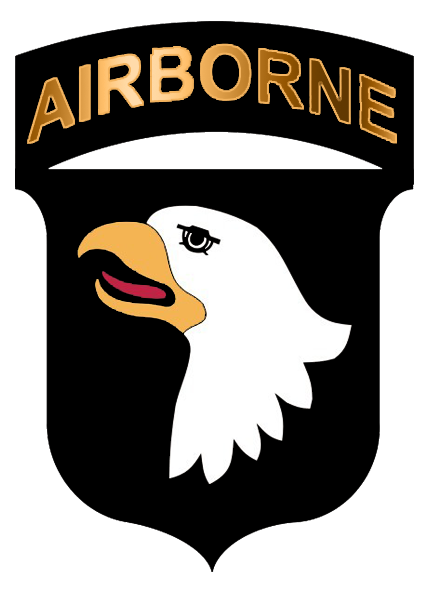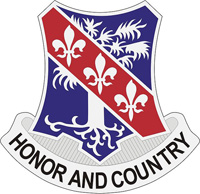 Kunar Province, Afghanistan – As the sun shone brightly, U.S. Army Gen. David H. Petraeus awarded two Silver Star Medals to Task Force No Slack Soldiers at Forward Operating Base Joyce in eastern Afghanistan's Kunar Province April 11th.
The Silver Star recipients, U.S. Army Capt. Edward B. Bankston, commander of Headquarters and Headquarters Company from Decatur, GA., and U.S. Army Sgt. Joshua L. Bostic, a squad leader from Spring City, Tennessee, assigned to Company C, both from 2nd Battalion, 327th Infantry Regiment, 1st Brigade Combat Team, 101st Airborne Division, said the weather during Operation Strong Eagle III in Marawara District was anything but sunny.
«Read the rest of this article»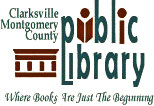 Clarksville, TN – An iPad, a Sony eReader and an iPod Shuffle are prizes that are up for grabs just for using your library card at the Clarksville-Montgomery County Public Library in April. It's National Library Week – what better time to dust off that library card or sign up for a new one and come see what great free services your public library has to offer. From books to DVDs to downloadable ebooks and audiobooks and free WiFi, the library is there to meet your needs. «Read the rest of this article»