APSU Men's Tennis

Paducah, KY – Freshman Jasmin Ademovic closed a three-set match with a win to put Austin Peay State University men's tennis team on top of Tennessee Tech, 4-1, in Ohio Valley Conference Tournament semifinal action, Saturday, at the Larry J. Heflin Tennis Center.
The win moves the Govs (14-5) into the OVC Tournament championship match for the first time since 1987, where they face regular-season champion Eastern Kentucky at 2:00pm, Sunday
«Read the rest of this article»
APSU Women's Tennis

Paducah, KY – A challenging season came to an end when Austin Peay State University women's tennis team dropped a 4-0 Ohio Valley Conference Tournament semifinal match to Jacksonville State, Saturday, at the Larry J. Heflin Tennis Complex.
Entering the season as defending champions placed lofty expectations on a Lady Govs team that was comprised of two returning starters and four freshmen to fill out the lineup. It was lack of depth that led to its undoing as a late-season ankle injury to freshman Rachel Margolies dismantled an already disjointed lineup just prior to the OVC Tournament.
«Read the rest of this article»
Written by U.S. Air Force Senior Airman Amber Ashcraft
Panjshir Provincial Reconstruction Team Public Affairs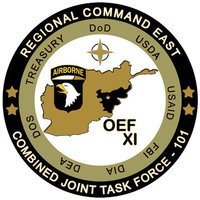 Panjshir Province, Afghanistan – Panjshir Provincial Reconstruction Team members attended a Buzkashi match in Paryan District, April 7th.
Buzkashi, which literally translates to goat dragging, is the national sport of Afghanistan. The crowd consisted of more than a thousand people including local Afghans and several PRT members
«Read the rest of this article»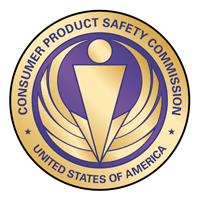 Washington D.C. – The U.S. Consumer Product Safety Commission, in cooperation with the firm named below, today announced a voluntary recall of the following consumer product. Consumers should stop using recalled products immediately unless otherwise instructed.
It is illegal to resell or attempt to resell a recalled consumer product. «Read the rest of this article»
APSU Women's Golf

Clarksville, TN – Austin Peay State University women's golf team has added both a junior college and prep player for the 2011-12 season.
Lauren Bond, a sophomore from John A. Logan College in Carterville, IL, and Marta Gutiérrez, an incoming freshman from Santa Cruz de Tenerife, Canary Islands, have signed letters of intent to play for the Lady Govs.
«Read the rest of this article»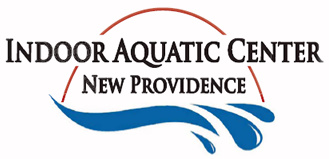 Clarksville, TN – The Indoor Aquatic Center at New Providence will be temporarily closed because of a water main leak.  The Aquatic Center is anticipated to reopen to normal operating hours on Sunday, April 17th.
For more details on the Indoor Aquatic Center, please contact the Clarksville Parks and Recreation at 931-645-7476 or visit www.cityofclarksville.com.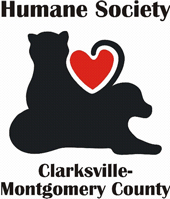 Clarksville, TN – Hello Friends! The picture below was taken the day the Humane Society of Clarksville-Montgomery County came to my aid… I was a scrawny puppy with a broken leg. Who would want me, right? I was battered and broken, but my new friends were on a mission to show me that my life had far more value than I had been shown in my short 6 months of life.
I immediately fell in love with my foster mom that day at the Humane Society office and climbed right into her lap. She worked tirelessly over the last few months getting me back and forth to weekly vet appointments, helping me potty during those early days with the cast, and trying to keep me as still as possible when my wiggly butt just wanted to play-play-play… cast or no cast! 
«Read the rest of this article»

Yonkers, NY – Unfortunately, a great marriage can go south when financial problems arise. Whether or not to buy an annuity, how much to invest in bonds, and where to find the money for home repairs doesn't exactly sound like sweetheart talk. But on the other hand, reaching common ground on family money matters can improve matrimonial happiness and stability.
The experts at Consumer Reports Money Adviser identified three common disputes between couples and offer tips on how resolve these battles.  «Read the rest of this article»


Clarksville, TN – Make a positive impact on the life of a child!  The Clarksville Parks and Recreation Department's Youth Recreation Baseball, Softball, and Blastball!® leagues need volunteer coaches for teams during this upcoming summer season.  Leagues are made up of children ages 3 to 14, categorized by age division. «Read the rest of this article»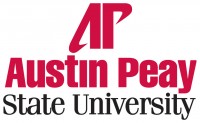 Clarksville, TN – On a lazy spring afternoon in 1965, Sandra Baggett and her future husband, L.C. "Doc" Baggett, were out fishing in Houston County when they ran into the high school's basketball coach – O.S. Uffelman.
It was an awkward encounter. L.C., after graduating high school, attended only one year of college at Austin Peay State University, before dropping out to serve in the Army. Ever since he'd returned to Houston County, Uffelman had been bugging him to go back and get his degree. That afternoon wasn't any different.
"Mr. (Uffelman) said, 'Doc, when are going back to school,'" Sandra recalled.
«Read the rest of this article»