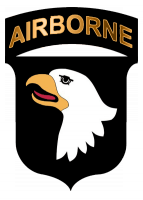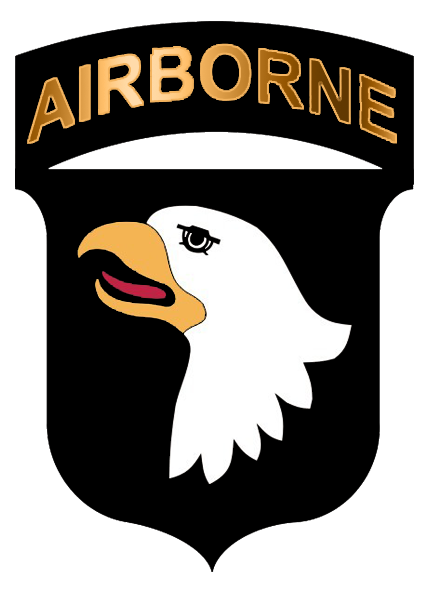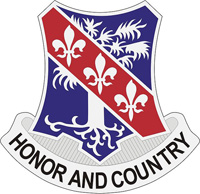 Kunar Province, Afghanistan – U.S. Army Gen. David H. Petraeus re-enlisted 113 Task Force No Slack Soldiers at Forward Operating Base Joyce in eastern Afghanistan, April 11th.
TF No Slack is the first battalion in the 101st Airborne Division and all of Afghanistan to make their re-enlistment quota for fiscal year 2011 during some of the most intense fighting of Operation Enduring Freedom said U.S. Army Staff Sgt. Robert A. Reynolds, a career counselor from Clarksville, Tennessee, assigned to 2nd Battalion, 327th Infantry Regiment, 1st Brigade Combat Team, 101st Airborne Division.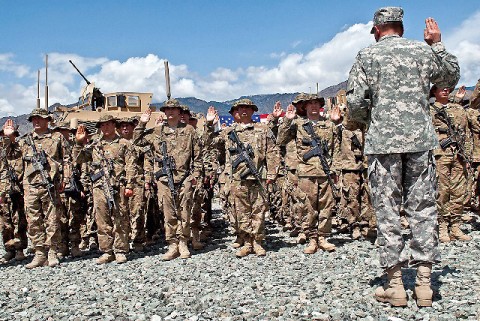 Petraeus said there was a reason so many Task Force No Slack Soldiers want to stay.
"As we look at those who are re-enlisting today we ask, 'Why in the world are they doing this?' It's not for the stock options, I'm sure of that," said Petraeus. "At the end of the day, this is all about teams, all about air assault buddies."
In the crowd, there were two Soldiers who re-enlisted to continue being battle buddies for each other and their fallen comrades.
U.S. Army Sgt. James Schmidt from Decatur, IL, and U.S. Army Sgt. George S. Rueda from Norwalk, CA, two squad leaders who deployed with 173rd Airborne Brigade Combat Team to Kunar Province just a few years ago, signed another three-year contract.
After serving in the Korengal and Wygal Valleys at Observation Post Restrepo and Combat Outpost Bella, they moved to Fort Campbell, KY, at the same time.
"I had just gotten to the battalion conference room and the battalion commander came in," said Schmidt. "I was with my buddy Rudy [Rueda] and he saw our patches and said, 'Oh, 173rd, huh? You guys know anything about the Kunar Province?' And we just looked at each other and were like, 'You gotta be kidding me, there's no way.'"
As they raised their right hands for re-enlistment, metal bracelets etched with names of fallen comrades weighed heavy on their arms.
"I think that's why I re-enlisted," said Schmidt. "I was thinking about getting out after last deployment, but I didn't want to give up after these guys gave it their all. They lost their lives doing something they believed in, and I think it would have tore me up the rest of my life if I would have just stopped and not come back here … It reminds me of why I'm here."
Rueda agreed and said he was doing it for his fallen brothers and the ones that are still with him.
"You can't find this brotherhood anywhere else," said Rueda. "Family back home is always there to back each and every one of us, but here there's a different kind of family. You got your brothers to your left and your right that will do anything for you."
Throughout this tour, the two Soldiers kept in contact and reminisced about hanging out together and planned their next barbecues.
"It's funny knowing that he's just right across the river from me this deployment and he was right across the river from me last deployment," said Schmidt. "It's good having another two-timer to the Kunar."
They laughed at each other and both agreed that it was comforting. They also agreed that it was great to finally meet Petraeus.
"It was a privilege and honor to hear that Gen. Petraeus was going to be here to re-enlist us," said Rueda. "Just to see him in person was an honor."
Before reciting the oath of re-enlistment, Petraeus said these Soldiers have a gloried history and have added their own heroic chapter to it this deployment. He also said the honor to re-enlist these TF No Slack heroes was all his.