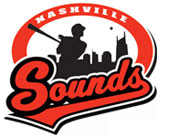 Metairie, LA – With two outs in the top of the eighth inning, pinch-hitter Mike Rivera belted a go-ahead two-run homer over the left field wall to give the Nashville Sounds an 8-7 win over the New Orleans Zephyrs on Thursday night at Zephyr Field.
The win snapped a three-game losing streak for Nashville (7-8), and marked the first come-from-behind win this season.  Nashville scored the first six runs of the game, but allowed seven unanswered by the Zephyrs before Rivera's late homer.
«Read the rest of this article»
APSU Women's Softball

Clarksville, TN – Austin Peay State University's softball team will play host to Ohio Valley Conference leader Eastern Illinois, 1:00pm, Friday and Saturday, at Cheryl Holt Field for a three-game league series.
The two teams will play a doubleheader Friday followed by a Saturday single game.
The Lady Govs (10-33, 5-16 OVC) enter the weekend sitting in 10th place in the conference standing, four games out of the needed sixth-place slot to earn a berth to the conference's post-season tournament. Nine OVC games are left on the schedule.
«Read the rest of this article»
2009 American League Cy Young Winner To Start Easter Sunday's 2:05pm Matinee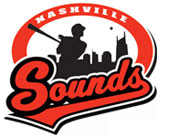 Nashville, TN – Milwaukee Brewers right-hander Zack Greinke will join the Nashville Sounds and start Easter Sunday's 2:05pm contest against the division-rival Omaha Storm Chasers at Greer Stadium as part of a rehabilitation assignment.
Greinke, who is currently on the Brewers disabled list recovering from a broken rib suffered in February, is expected to throw up to 50 pitches in his second rehab start.
Greinke recently tossed three shutout innings for Advanced-A Brevard County on Tuesday night in his first rehab start. He retired nine of the 10 batters he faced, struck out four of them and threw 35 pitches. Greinke threw 11 of his 13 pitches for strikes in the first inning, five of six pitches for strikes in a quick second inning, and 11 of 16 pitches for strikes in the third, when he finally allowed a hit. «Read the rest of this article»

Clarksville, TN – On April 20th, 2011, around 12:52am, the 911 Center received a desperate plea for help by a family after two trees fell onto their home at 1946 Batts Lane.
The caller, Sarah Kline, told the 911 call taker that a tree had fallen on the trailer and it collapsed, the roof was on top of her, she was bleeding, her eleven year old daughter and nine year old son were in the house, and they were all trapped.
«Read the rest of this article»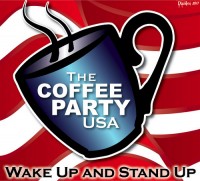 Clarksville, TN – On Saturday, April 30th, 2011 at G's Pancake House Restaurant 803 South Riverside Drive Clarksville, TN from 12:00pm – 4:00pm a special showing of the Academy Award Winner for Best Documentary Movie "INSIDE JOB" and a round table discussion will follow.
Come watch the first film to expose the shocking truth behind the economic crisis of 2008. The global financial meltdown, at a cost of over $20 trillion, resulted in millions of people losing their homes and jobs.
«Read the rest of this article»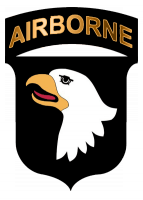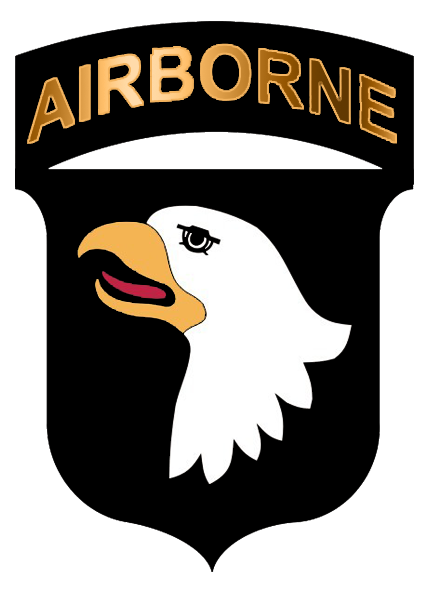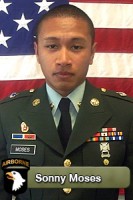 Fort Campbell, KY – A 101st Sustainment Brigade Soldier died of wounds April 18th as a result of a suicide attack that took place during a meeting on Forward Operating Base Gamberi, Nangarhar province, Afghanistan, Wednesday, April 16th.
Specialist Sonny Jade Moses, 22, of Koror, Palau, was a Signal Support Systems Specialist assigned to Headquarters and headquarters Company, 101st Special Troops Battalion, 101st Sustainment Brigade, 101st Airborne Division (Air Assault), Fort Campbell, KY. He died at Landstuhl Regional Medical Center, Landstuhl, Germany. He joined the Army in August 2006 and arrived at Fort Campbell in November 2009. «Read the rest of this article»

Clarksville, TN – A 17 year old female from Hopkinsville has been charged with Three Counts of Attempted Homicide in conjunction with the stabbing of three other juveniles on a business parking lot at 1571 Fort Campbell Blvd.
The 17 year old was involved in a fist fight with several other juveniles when she produced a knife and stabbed two female juveniles in the back and slashed another female across the arm. The two females that were stabbed in the back had to be taken by Lifeflight to Vanderbilt and the slashing victim was taken to a local hospital and required several stitches. «Read the rest of this article»
APSU Women's Golf

Dickson, TN – Some difficult late holes has Austin Peay State University women's golf team in fifth place after Day 1 of the Ohio Valley Conference Championships, Thursday, being played at the par-72, 6,049-yard GreyStone Golf Club.
«Read the rest of this article»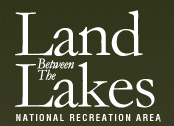 Golden Pond, KY – Land Between The Lakes (LBL) National Recreation Area's 2011 spring squirrel hunting season will be open in Tennessee from May 14th-June 12th and in Kentucky from May 21st-June 17th.
Hunters must have a valid Kentucky or Tennessee state hunting license for the state in which they are hunting, and hunters age 16 and older must also have an LBL Hunter Use Permit.  LBL Hunter Use Permits are available at North and South Welcome Stations, Golden Pond Visitor Center, and wherever Kentucky and Tennessee State hunting licenses are sold.  «Read the rest of this article»
APSU Men's Baseball

Edwardsville, IL – Austin Peay's baseball team will spend its off week from Ohio Valley Conference play with a three-game non-conference series at SIU Edwardsville – a future OVC opponent. Due to the upcoming Easter holiday, the series will begin with a 6:00pm, Friday contest followed by a 1:00pm, Sunday doubleheader.
«Read the rest of this article»