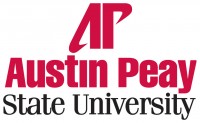 Clarksville, TN – An Austin Peay State University alumna who has served at the helm of two community colleges in the last 11 years will be the keynote speaker at APSU's 82nd Spring Commencement.
Dr. Janet F. Smith ('69, '71), president of Columbia State Community College, will speak at both commencement events, with the first beginning at 10:00am and the second at 2:00pm, Friday, May 6th. Both ceremonies will be held in the Dunn Center.
Nearly 1,000 candidates have filed for degrees, according to figures from the APSU Office of the Registrar.
Smith has been the top administrator at Columbia State since February 2008. Prior to her current post, she was president for nearly eight years at Rich Mountain Community College in Mena, AR.
She also was dean of academic affairs at Hopkinsville (KY) Community College from August 1990-June 2000 and director of extension services at Dyersburg State Community College from September 1983-July 1990.
After earning her Bachelor of Science in health and physical education in 1969 and Master of Arts in curriculum and instruction in 1971, both from APSU, Smith earned her Ph.D. in higher education administration in 1983 from the George Peabody College for Teachers at Vanderbilt University.
At 10:00am, Friday, May 6th, students slated to earn degrees from the College of Arts and Letters, the College of Science and Mathematics and the School of Technology and Public Management will participate in commencement. Doors will open at 9:00am for guests.
Among the degree candidates in the College of Science and Mathematics are those who will receive the Associate of Applied Science in chemical engineering technology degree, which was offered beginning in Fall 2009. 
In addition, 17 students enrolled as cadets in the University's Reserve Officers' Training Corps (ROTC) will be commissioned as officers at the conclusion of the 10:00am ceremony.
At 2:00pm, the candidates for degrees from the College of Behavioral and Health Sciences, College of Business and College of Education will have commencement exercises. Doors will open for guests at 1:00pm.
Students who have filed for graduate degrees will participate in the commencement ceremony for the college that houses the academic program. For instance, if a student is on schedule to receive a Master of Arts in communication arts, the student would participate in the 10:00am. ceremony with the College of Arts and Letters because the APSU Department of Communication belongs to that college.
APSU will offer a free live webcast of each commencement ceremony. A link to the webcast will be made available on the University's homepage within 24 hours of each ceremony. The free Windows Media Player will be required in order to view successfully the webcast. Both ceremonies also will be broadcast live on Charter 99 and Clarksville Department of Electricity Lightband 9.
In addition, both commencement events can be heard live on APSU's radio station, WAPX 91.9.
For more information about commencement exercises, contact the Office of the Registrar by telephone at 931-221-7121, or visit the APSU Web page at www.apsu.edu/Commencement.