2009 American League Cy Young Winner To Start Easter Sunday's 2:05pm Matinee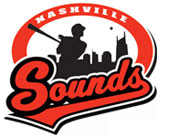 Nashville, TN – Milwaukee Brewers right-hander Zack Greinke will join the Nashville Sounds and start Easter Sunday's 2:05pm contest against the division-rival Omaha Storm Chasers at Greer Stadium as part of a rehabilitation assignment.
Greinke, who is currently on the Brewers disabled list recovering from a broken rib suffered in February, is expected to throw up to 50 pitches in his second rehab start.
Greinke recently tossed three shutout innings for Advanced-A Brevard County on Tuesday night in his first rehab start. He retired nine of the 10 batters he faced, struck out four of them and threw 35 pitches. Greinke threw 11 of his 13 pitches for strikes in the first inning, five of six pitches for strikes in a quick second inning, and 11 of 16 pitches for strikes in the third, when he finally allowed a hit.
He won the 2009 American League Cy Young Award with Kansas City after going 16-8 with a Major League-leading 2.16 ERA (55er/221.1ip) in 33 starts for the Royals. He struck out 242 batters in just 229.1 innings, both career highs, while holding opponents to a .230 batting average.
Greinke was traded to Milwaukee, along with Yuniesky Betancourt and cash in exchange for Alcides Escobar, Lorenzo Cain, Jeremy Jeffress, and top Brewers prospect Jake Ordorizzi on December 19th, 2010.
The 27-year-old is 60-67 with a 3.82 ERA in 210 career games (169 starts) during seven seasons with Kansas City. He has reached 200 innings and has made at least 32 starts in each of the last three seasons. His 70 quality starts and 10 complete games since 2008 are tied for fourth in the majors. His 606 strikeouts rank seventh and 651.2 innings pitched rank ninth during this period.
Greinke went 10-14 with a 4.17 ERA in 33 starts last season, making 21 quality starts. He pitched at least eight innings in 10 starts, including three complete games. He went 1-8 with a 4.05 ERA in his first 13 starts and 9-6 with a 4.24 ERA in his last 20 starts.
He was originally drafted by Kansas City in the first round (sixth overall) of the 2002 First-Year Player Draft.
Individual ticket prices range from $12.00 for reserved seats and $8.00 for general admission seats when purchased at least 24 hours in advance ($14.00/$10.00 for gameday ticket purchases). Call 615-690-HITS or visit www.nashvillesounds.com/tickets to order or for more information.