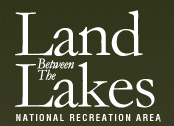 Golden Pond, KY – The West Kentucky Amateur Astronomers (WKAA) and Land Between The Lakes (LBL) National Recreation Area will host National Astronomy Day on Saturday, May 7th, at the Golden Pond Visitor Center and Planetarium.
WKAA club members will be available throughout the day to answer questions, distribute information, and share telescopes for solar observing. 
"The planetarium offers a variety of shows and provides an exciting way for children to learn about astronomy," said Rob Milner, planetarium interpreter. "National Astronomy Day is a great way to teach children about the planets and how they affect earth's climate and environment."
In addition to opportunities to observe the sun, the day includes free planetarium shows at 10:00am and 11:00am, and 12:00pm, 1:00pm, 2:00pm, and 3:00pm. Planetarium doors open at 9:00am. Featured shows include Blown Away: Wild World of Weather, Journey to the Edge of Space & Time, Far Out Space Places, Two Small Pieces of Glass, and The Skies Above.
LBL's Golden Pond Planetarium is a state-of-the-art, air conditioned facility with new theatre style seats allowing visitors to enjoy shows in comfort. 
At noon, WKAA members will present a lecture titled "Getting Started in Astronomy."  In the past, this presentation has included tips on observing the night sky, buying your first scope, and safety viewing the sun. After dark there will be stargazing opportunities, weather permitting.
Astronomy Day is held annually nationwide to promote and encourage astronomy as a science and hobby. For more information or directions to the Golden Pond Visitor Center, visit WKAA's website at www.wkaa.net, LBL's website at www.lbl.org, or "Friends of LBL" (LBL Association) at www.friendsoflbl.org. Returning this year to the Golden Pond Planetarium will be our Saturday Summer Nights June through August, and the popular Laser Light Shows Memorial Day through Labor Day.
About Land Between The Lakes
Land Between The Lakes is managed by the Forest Service, U.S. Department of Agriculture, in partnership with "Friends of LBL," to provide public lands outdoor recreation and environmental education.  We encourage visitors to review our website at www.lbl.org each season, and throughout the season, for our Calendar of Events, updates on programs and policies, safety information, maps, and temporary trail and road closures.  Additional LBL and "Friends of LBL" information is also available on our website or by calling 1-800-LBL-7077 or 270-924-2000.
Sections
Events
Topics
Friends of LBL, Golden Pond KY, Golden Pond Planetarium, Golden Pond Visitor Center, Labor day, Land Between the Lakes National Recreation Area, LBL, Memorial Day, National Astronomy Day, Rod Milner, U.S. Department of Agriculture, U.S. Forest Service, West Kentucky Amateur Astronomers