De La Cruz Dominates Again For Nashville In No-Decision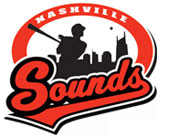 Nashville, TN – Johnny Giovatella's two-out RBI single off Sounds reliever Justin James in the top of the ninth inning gave the visiting Omaha Storm Chasers a 2-1 victory over the Sounds on Monday evening at Greer Stadium.
The loss, the Sounds' third in a row to their division rivals, was the league-leading seventh one-run defeat suffered by Nashville (8-11) this season.
In the top of the ninth, Eric Hosmer (3-for-4) led off with a single to right. After a pair of flyouts, Hosmer stole second and then scored when Giovatella laced his game-winning single into the gap in right-center, resulting in the first run allowed by James all season. The right-hander opened the year with 8 2/3 scoreless frames of relief for Nashville.
«Read the rest of this article»
APSU Men's Golf

Dickson, TN – Freshman Anthony Bradley shot an opening-round 69 to lead Austin Peay State University men's golf team at the 2011 Ohio Valley Conference men's golf championship.
Austin Peay is tied for fifth, along with Eastern Kentucky, at 291. They will tee off with fourth-place Murray State beginning at 8:20am, Tuesday, for second-round play. Jacksonville State is the tournament's early leader after a seven-under par 281. UT Martin and Tennessee State both shot 287s to sit tied in second place. Eastern Illinois (297), Tennessee Tech (297) and Morehead State (299) round out the field.
«Read the rest of this article»
Millions of Americans to Unite on Thursday, May 5th, for the 60th Annual Observance of the National Day of Prayer
Clarksville, TN – As American troops remain in harm's way, fighting for democracy and liberty around the globe, citizens of the United States are preparing to celebrate their freedom to gather, worship, and pray. Millions will answer the call to prayer on May 5th in observance of the 60th annual National Day of Prayer. Organized events will be held in thousands of public venues where intercession will be made for America and its leadership.
This year's theme, "A Mighty Fortress Is Our God," is based on Psalm 91:2: "I will say of the Lord, He is my refuge and my fortress, my God, in whom I trust." National Day of Prayer Task Force (NDPTF) Chairman Shirley Dobson, wife of Focus on the Family founder Dr. James Dobson, said, "At this perilous and uncertain juncture in our country's history, it is critical that we remain in prayer. The American people continue to be plagued with challenges that defy simple answers, and our hope lies in humbly seeking the Almighty's guidance, protection, and blessing – not only on the National Day of Prayer, but throughout the year." «Read the rest of this article»
APSU Men's Baseball

Clarksville, TN – After a rain-laden weekend, Austin Peay State University's baseball team will return to action with a pair of midweek non-conference contests. The Govs travel and help open Belmont's new baseball facility with a 6:00pm, Tuesday contest. Austin Peay then returns home for a 6:00pm, Wednesday contest against Memphis.
Austin Peay (18-19) has struggled in midweek contests, posting a 3-9 record this season. However, two of those victories have come in the Govs last four midweek outings, including a 16-15 win against Lipscomb, last Tuesday.
«Read the rest of this article»

Clarksville, TN – On April 25th, 2011, around 2:00pm, a woman was transported to Gateway with non-life threatening injuries after running into a building at 1685 Fort Campbell Blvd. 
According to the driver, Daylinda G. Smith, 39, of Dickson TN, she was backing up in her Plymouth Breeze and collided with a pole.
«Read the rest of this article»
Clarksville, TN – On May 21st, 2011 from 10:00am – 4:00pm Three Lindys will be holding their Spring Open House at Hope Pregnancy Center. Three Lindys has a heart for serving our community. We do this by partnering with a local charity twice a year in order to increase awareness and financial support for that charity.  «Read the rest of this article»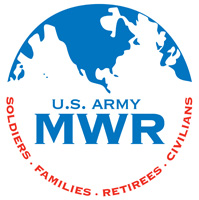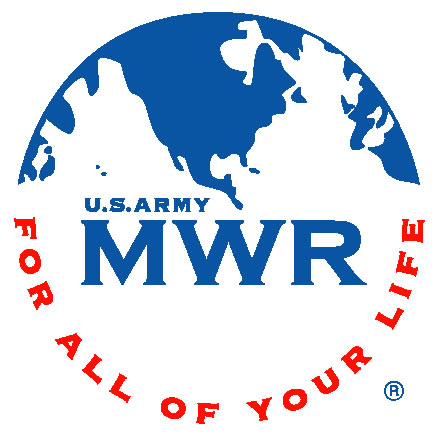 Fort Campbell, KY – What is Red, White, and Blue but goes green? Come out to the USAA and MWR Family Event on April 30th and find out. There will be all kinds of Family fun as MWR partners with Department of Public Works (DPW) Environmental Division to kick off the first outdoor Family Event of the year at Destiny Parks and Pavilions from 12:00pm to 4:00pm.
The event is free and open to all who wish to come out and have a wonderful afternoon filled with inflatables, face painting (for children only), balloon twisting, demonstrations from Estep Wellness Center Belly Dancing and Zumba, performances from the 101st Rendezvous Groove Band, visit from Smokey the Bear, and much more. «Read the rest of this article»
Washington, D.C. – The Internal Revenue Service is taking steps to stop tax preparers with criminal tax convictions or permanent injunctions from preparing tax returns. This is just one of several recent moves to improve the quality and oversight of the tax preparation industry.
More than 700,000 tax preparers nationwide have registered with the IRS and obtained Preparer Tax Identification Numbers (PTINs). This nine-digit number must be used by paid tax return preparers on all returns or claims for refund. Paid preparers must renew their PTINs annually to legally prepare tax returns. «Read the rest of this article»
APSU Men's Baseball

Clarksville, TN – Austin Peay State University's baseball team has signed its closer for the 2012 season, adding Tyler Rogers, of Littleton, CO, to a national letter of intent it announced, Monday.
Rogers, a 6-1, 180-pound right-handed pitcher, is one of the best closers in the National Junior College Athletic Association, ranking third nationally with 10 saves for head coach Chris Finnegan. He also has a 5-1 record with a 1.62 ERA in 26 appearances this season, compiling 41 strikeouts in 39 innings pitched.
«Read the rest of this article»

Clarksville, TN – The additional officers performing traffic enforcement on  Madison Street with increased attention on traffic violations, especially speeding, following too closely, and reckless driving for the week of April 19th – April 24th yielded the following citations/statistics: «Read the rest of this article»