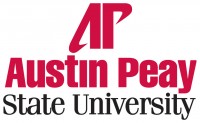 Clarksville, TN – Ten Austin Peay State University students and two staff members recently participated in the APSU Alternative Spring Break trip for a 10-day service trip to Florida.
While traveling to the Everglades National Park, the group stopped for the night at Stephen Foster Cultural State Park in White Springs, FL. The APSU spring break trip visited the state park in 2010 and worked in the restoration area planting two thousand native pine trees.
This year, group members were able to check on their trees, note their growth and removed some barbed wire fence within the restoration area.
The students made their way to the bottom of the state and spent two nights in the Everglades National Park. Volunteer park rangers educated and monitored the student's progress. Students worked on the Nike Missile Base, which is currently seeking Historic Register status. The missile base was the last line of defense for the U.S. during the Cuban missile crisis in the early 1960s. The missiles stored in this facility were twice as large as the missiles used to bomb Hiroshima, Japan, toward the end of WWII.
The service work included removing plants and brush around the facility to prepare for public tours. The students also took tours of the missile hangers and bunkers, where soldiers guarded these deadly weapons.
Additional service work at the Everglades National Park included making the park more accessible for visitors and birders to enjoy the park's wildlife. Park rangers strategically had the students remove trees blocking the view of bird habitat. While the students were working, National Geographic photographers arrived to take pictures and interviewed the students on their work. The photographers were able to get the images they needed thanks to the space created by the students' work.
For two days at Biscayne National Park, the students removed marine debris from the nesting ground of sea turtles. The barrier islands located in Biscayne National Park collect debris from tankers, cruise liners and various other currents that stream through the gulf.
The students then had a 45-minute boat ride with the National Park Service to Elliot Key, where they cleared an entire beach full of debris that deters sea turtles from nesting and kills other marine wildlife. Eighteen bags of trash were collected as well as other large items, such as a dock, marine ladder, chairs, shoes and several items from Asia.
The APSU students worked alongside students from colleges and universities from across the country at the national parks, including Florida State University, Xavier University, Michigan Technological University, Vanderbilt University and the University of Pennsylvania.