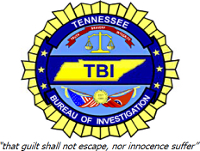 Nashville, TN – On Saturday April 30th, 2011, the Tennessee Bureau of Investigation will have collection points in the three grand divisions of the state to participate in the second National Prescription Drug Take-Back Day.
The free event will be held from 10:00am to 2:00pm local time at TBI Headquarters as well as the two TBI regional facilities in Memphis and Knoxville.
The public is welcome to drop off expired, unused and unwanted prescription drugs that are potentially dangerous if left in a medicine cabinet. Last September, 242,000 pounds of prescription drugs were collected nationwide including 105 pounds collected by TBI. This initiative addresses a public health and safety issue to help prevent the diversion and the improper disposal of prescription drugs.
People can drop off unwanted drugs anonymously by going to the following TBI locations:
TBI Headquarters 901 R.S. Gass Blvd. Nashville, TN. 37216
Memphis Consolidated Facility 6325 Haley Road Memphis, TN. 38134
Knoxville Consolidated Facility 1791 Neals Commerce Lane Knoxville, TN 37914
The U.S. Drug Enforcement Administration (DEA) is sponsoring the nationwide event and more than 4,700 sites will be set up nationwide Saturday in an effort to prevent prescription drug abuse and theft. Other locations may be found by visiting the DEA website at www.dea.gov.