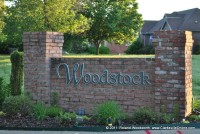 Clarksville, TN –  Heavy rains over the past few days has caused flooding in some areas. The Woodstock subdivision located just off exit 1 and on the Kentucky state line affected for the second time in just under one year. 
The Clarksville Street Department has closed off roads in the subdivision as high water has covered roads.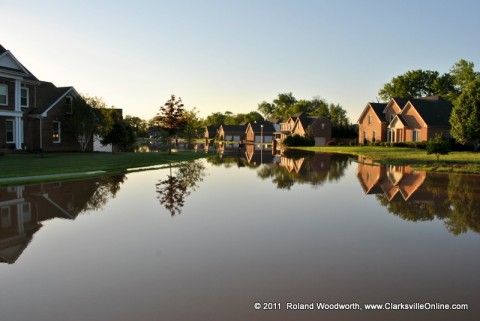 Many homeowners were in disbelief as they had to evacuate Wednesday night as water levels were rising. The area also flooded last year with all the rains that also caused the Great Flood of 2010 when the Cumberland and Red Rivers over flowed their banks. Although the area is not on either river, water has back up like a retaining pond which caused water to rise into several homes.
The adjoining subdivision, Arboure Greene North also has homes affected by the flooding as well. Many back yards have several feet of standing water. Street Department Workers were in the area hearly this morning working to help reduce the water levels in the area.