Clarksville, TN – On 4/30/11, around 9:07am, Police responded to the 1500 Block of Madison Street about a man breaking into a residence. There was a 40 year old woman with her 15 year old daughter inside when the break-in occurred.
The 40 year old woman saw an unknown man approach her home and start knocking on the door.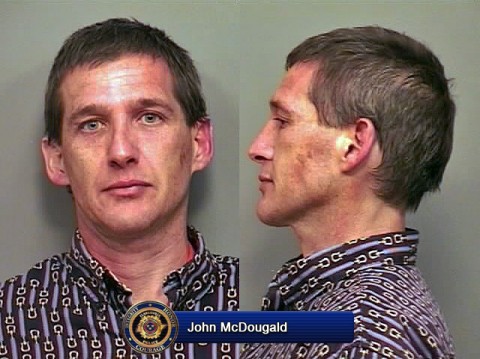 Since she did not know the man, she did not answer the door. She then observed the man walk around to the side of the residence at which time he started banging on the window. The woman called out to her 15 year old daughter, dialed 911, and then fled from the house as she heard the glass breaking.
Sgt Terry Minton and Officer Brad Holder arrived on scene and observed that a window on the side of the house had been broken. They entered the house and Officer Holder located a man inside of the house standing in the kitchen. The man's hand was bleeding and a trail of blood was found leading from the kitchen to the broken window.
The lead investigator is Detective Nick Newman, 931-648-0656.
John McDougald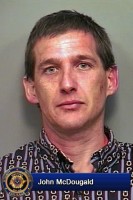 Name: John Steven McDougland (W/M)
DOB: 12/23/70
Given Address: Homeless
Arresting Officer: Nicholas Newman
Charged With: Aggravated Burglary
Booked Into: Montgomery County Jail
Bond: $25,000.
McDougald has an extensive criminal history involving Theft, Alcohol and Drugs.