Expectant Mothers Urged to Call the QuitLine to Stop Smoking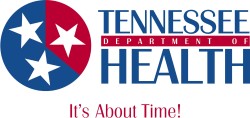 Nashville, TN – The Tennessee Department of Health is asking pregnant women who smoke to "Clear the Air for Mother's Day" this May. This campaign is designed to encourage pregnant smokers to quit for this observance, in the hope they may quit for good. In Tennessee, nearly one fifth of women who give birth say they used tobacco during their pregnancy.
"Smoking is not only dangerous for pregnant women, but also puts their babies and other family members at risk for health problems or even death," said Health Commissioner Susan R. Cooper, MSN, RN. "This Mother's Day, we urge pregnant smokers to put down their cigarettes to start their journey to a tobacco-free life and a smoke-free home for their baby." «Read the rest of this article»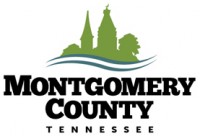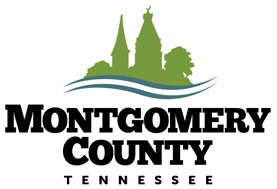 Montgomery County, TN -A flood advisory continues for the Montgomery County area as water levels remain high. The Cumberland River, at Clarksville, was at 44.4 feet at 7:00pm Thursday night, May 5th. The Cumberland River continues to be above action stage and will remain there through the weekend. The flood Advisory continues for the Clarksville area through Saturday evening.
The River will continue to fall to near 42.5 feet Saturday morning, May 7th.
The following are the current road closures for the Clarksville Montgomery County area.
«Read the rest of this article»
APSU Men's Baseball

Clarksville, TN – Reed Harper, a sophomore shortstop for the Austin Peay State University baseball team, was named to the 2011 Capital One Academic All-District IV Baseball Second Team, selected by the College Sports Information Directors of America (CoSIDA), Thursday.
Harper, of Clarksville, was one of two sophomores named to the All-District IV team and one of three Ohio Valley Conference baseball student-athletes named to their respective All-District teams. In the classroom, Harper has a 3.65 grade-point average as a chemistry major. He was a member of the 2009-10 OVC Commissioner's Honor Roll as a freshman after earning President's List and Dean's List honors in Fall 2009. Harper also has been named to the Austin Peay Athletics Director's honor roll each of his three semesters.
«Read the rest of this article»


Clarksville, TN – On Saturday, May 1st, thousands gathered at Austin Peay Sate University's Governors Stadium to participate in the 33rd Annual Queen City Road Race. This event is a Clarksville tradition promoting fitness and fun for all ages and features the 5K Relay, 5K Wheelchair/Hand-cycle, 5K and One Mile Movement.
«Read the rest of this article»

Clarksville, TN – The Clarksville Police Department is trying to identify and locate a man responsible for intentionally hitting a pedestrian, twice, with a car. On May 2nd, 2011, around 2:00pm, two men were crossing College Street near the intersection of College and Riverside Drive when a male stopped to let the men cross in front of his vehicle.
When the men were in front of the vehicle, the driver moved forward as though he was going to hit them. There were words exchanged and the two men walked behind the vehicle and walked onto a business parking lot; the vehicle pulled up to the left turn lane of College Street and Riverside Drive.
«Read the rest of this article»
Remember back in the day when you got your gas card bill and it was buried amongst other stuff? There would be an envelope filled with inserts, coupons, promotions, and ads. You flipped through all that clutter and found the one small page that was your gas bill. That's all you were really interested in.
The electronic age has done away with that. Sort of. Perhaps. Well, not really. There are now all the banner ads and pop up ads primarily on publication websites as they try to find a new revenue stream. For the most part, there is not much we can do about those. «Read the rest of this article»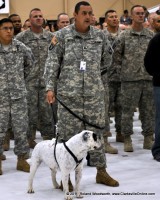 Fort Campbell, KY – It was a midnight arrival for  for soldiers with the 1st Brigade Combat Team. After a short delay friends and family members cheered as they spotted the planes lights in the dark sky.
Soldiers made their way off the plane passing a few of the wounder soldiers from their unit who came to welcome them home from a year long deployment to Afghanistan.
Once formed up, the hanger doors opened wide, Soldiers marched into the hanger led by the brigade mascot Bastogne and the wounded soldiers mixed into the ranks. «Read the rest of this article»
APSU Men's Football

Dallas, TX – Two Austin Peay State University football players, tight end Brad Williams and defensive end Preston Keck, have been named members of the 2011 National Football Foundation & College Hall of Fame (NFF) Hampshire Honor Society.
To be eligible for the Hampshire Honor Society, a player must be a starter or a significant substitute in one's last year of eligibility at an accredited NCAA Football Bowl Subdivision, Football Championship Subdivision, Division II, Division III, or an NAIA college or university; achieve a 3.2 cumulative grade-point average throughout entire course of undergraduate study and meeting all NCAA-mandated progress towards degree requirements and graduation. «Read the rest of this article»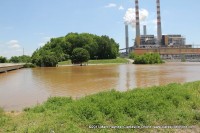 Cumberland City, TN – Traveling down Hwy 149 to Cumberland City, the effects of the severe storms and flooding are clearly visible. Some roads, such as Hematite Road, are flooded and un-passable.
The Cumberland City area, was hit hard by last year's flood. After the recent rains ended, and the Cumberland River started to rise once again, the owner of the Busy Bee Market, Cindy Hook decided she was taking no chances. So she removed all of the merchandise from the Market and moved to a secure location. Everything that could be moved was moved. Looking in the building, all you can see left are empty coolers.
«Read the rest of this article»
Written by3rd BCT Public Affairs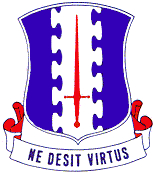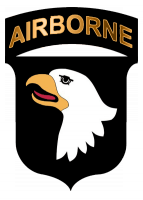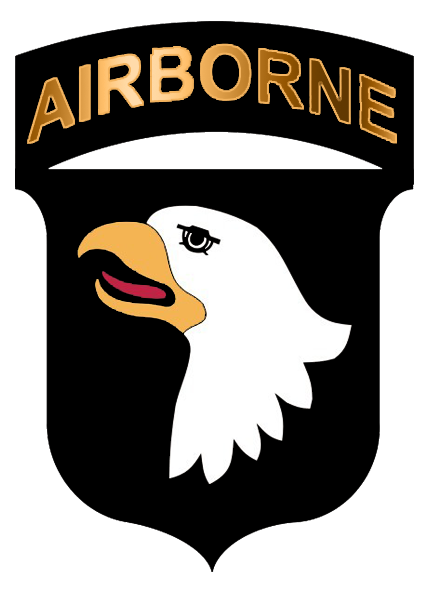 Fort Campbell, KY – The 3rd Brigade Combat Team, 101st Airborne Division (Air Assault) has entered a new era of leadership as a new brigade command sergeant major took responsibility for the unit's 3,500 Soldiers, May 4, in a Fort Campbell ceremony.
Command Sgt. Maj. Eric Crabtree, incoming brigade command sergeant major assumed responsibility from Command Sgt. Maj. Greg Patton, who held the position since 2007.
«Read the rest of this article»